Sutton Barcelona is the perfect place to go if you are looking for an exclusive club in Barcelona with a touch of true luxury.
With a Moët Chandon themed private room and a very exclusive Moët Suite this club breathes of luxury and exquisite taste that is only to be experienced at Sutton Barcelona.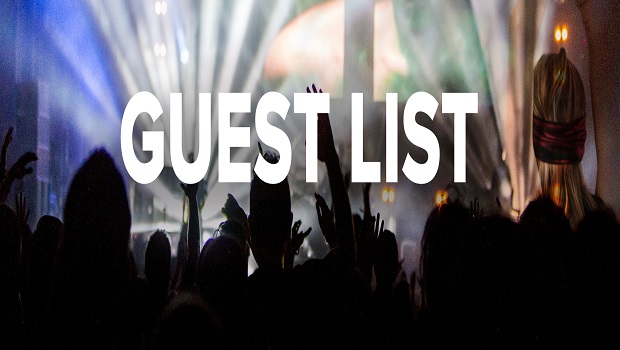 World known DJ's, such as David Guetta, Calvin Harris and Armin Van Buuren, has performed legendary gigs at Sutton and it is not unusual for other celebrities to show up at the club like Paris Hilton did back in 2013.  In other words, this is definitely the place to be if you want to bump in to a world famous celebrity during your time in Barcelona. One of the novelties at Sutton is the unforgettable cocktail bar where you can have any drink made for you by one of the truly professional bartenders and later enjoy it in the elegant environment of leather seats combined with glamourous interior details.
Photo credit: picssr.com
Another enviable factor that makes Sutton one of the best NIGHTCLUBS IN BARCELONA is the cutting-edge sound system which is supposed to be one of the best ones I Europe. Sutton often organise sessions and parties, usually weekly, when the party has a theme. The prices and opening times can vary depending on which day it is, so just to be sure you should check out their website. To keep the tidy image, the minimum age to get in to Sutton is 21 and since they are very strict with their policies we recommend you to bring an ID-card. The dress code is also strictly followed so make sure to show up well dressed so that you can enjoy your exclusive night out in Barcelona without any complications.
Are you ready to feel rich and famous for one night? We ensure you that Sutton is the best place to be if you are longing for a luxurious experience in contrast to the everyday life!
If you are looking for a nice place to stay while you are enjoying this amazing city, Barcelona-Home can help you find great offers on ACCOMODATION IN BARCELONA!
Address: C/ Tuset, 13, 08006 Barcelona
Prices: Free after signing to Barcelona Home guest list.
Schedules: Wednesday 00:00-05:00, Thursday 00:00-05:30, Friday, Saturday and night before bank holiday 00:00—06:00, Sunday 22:30-04:00
Please note that the club has the rights to refuse access if you do not follow the dress code or any other regulations of the venue.
✔ Dresscode:
♀ LADIES: Elegant (high heels and dress)
♂ BOYS: Shirt & shoes (no sports shoes or t-shirts)
*Please be there in 30 minutes before the closing list, to make sure you arrive in time.