Catalonia is one of the most popular regions in Spain for the wine production. The eleven designations of origin (DO) – in addition to the DO of cava – are of the most varied and high quality.  Each one of them has their aroma, body and flavor influenced by the Mediterranean microclimates. From the several wine producers of the region, the Wineries Around Sitges belong to the Penedès DO.
Find your accommodation now!
Vi DO Penedès is one of the eleven DO's of Catalonia. It's capital, Vilafranca del Penedès, is located about twenty kilometers from Sitges. The designation of origin covers 25,000 hectares, which makes it the area that produces more wine in Catalonia. It comprises three subdivisions shared by two cities: Baix Penedès, Central Penedès and Alt Penedès, which translate – respectively – to Lower Penedès, Central Penedès and Upper Penedès. In Baix Penedès the specialty is white wine. In Central Penedès a couple varieties of grapes used in the production of cava are grown, and in Alt Penedès the greatest prestigious grape varieties are grown. Besides the capital, Penedès also has another city, Sant Sadurní d'Anoia, which is where the variation of Catalonian sparkling wine Cava is produced.
The most admired winery in Vilafranca – Torres – was founded in 1870 by Jaime and Miguel Torres, and today is on its 5th generation ahead of the company. Torres produces a variety of wines ranging from red, white, rose, alcohol free wines and even brandy. The Bodegas Visitor Centre offers tours of the winery and explains the history and production process of the company.
The worldwide famous sparkling wine cava was first produced in 1872 by Josep Raventós. Over 200 million bottles of cava are produced each year. Cava grapes are harvested between the months of August and October. The Penedès region is rich for the white grape varieties of macabeo, xarel-lo, parellada and chardonnay. Sant Sadurni d'Anoia, the cava capital and second city of the Penedès DO region, hosts two events each year that revolves around the Spanish sparkling wine. The Cavatast is celebrated at the start of the tenth month and is rated as a gastronomy and cava festival.  Following Catavast, Cava Week hosts a public lunch for its guests and elects a Cava queen. After its inauguration, the Cava Train starts its route between Barcelona and Sant Sadurni d'Anoia. The most famous cava producer worldwide is Freixenet. Freixenet was founded in 1914, and since it penetrated the American fine drink market in 1935 has become a success internationally.  Freixenet was the pioneer in the cava production, and its winery has open visits and provides significant information about its history, cava-making process and the cava culture.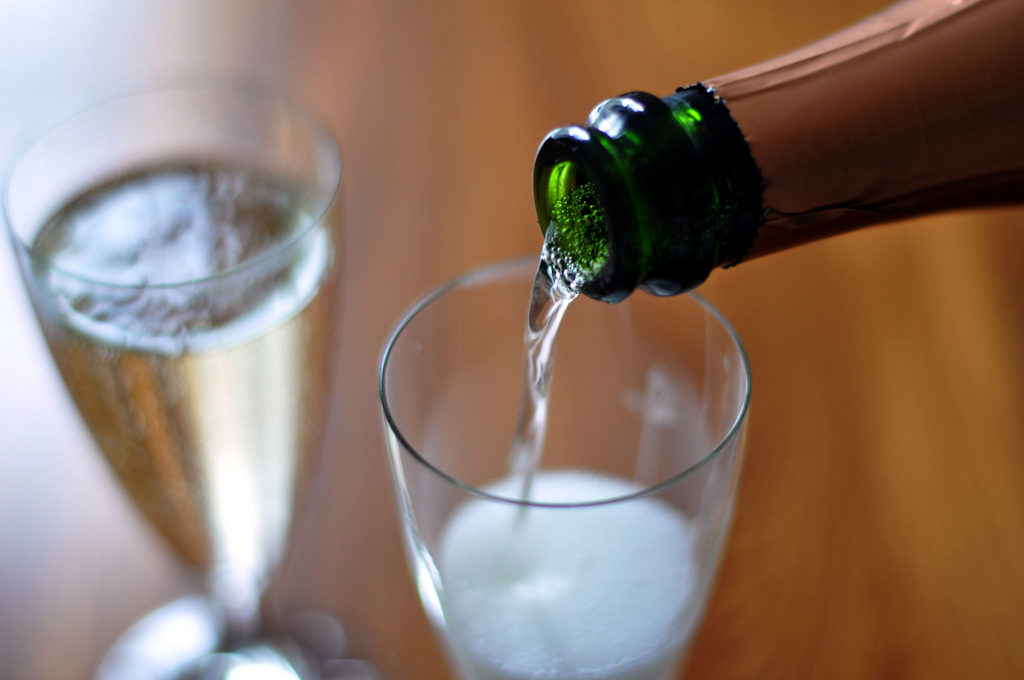 In case your stay in Barcelona happens before October, regular trains leave daily to Vilafranca del Penedès, from where you can take a taxi to Sant Sadurní d'Anoia.
Featured Image: Angela Llop cc
Photo Credit: cyclonebill cc