Anna Wintour has been committed since the nineties in that fashion becomes one of the channels of mass entertainment, in the new pop, you could say. Two of the most ingenious instruments that he has devised to achieve such a pharaonic enterprise are the Met's annual gala, which is celebrated in May, and which in just five years has managed to turn into an event of enormous media and economic impact and the Fashion Night Out. The idea of opening stores during one night of the New York Fashion Week occurred to the director of Vogue USA in 2009. And, although this foundational Fashion Night was not held last September due to the skepticism of some merchants, many of its putative children have been consolidated as true citizen events.
The
Shopping Night Barcelona
was born in
2010
to boost and position Barcelona internationally and its main commercial hub as a destination for shopping, leisure, and lifestyle.
If you love shopping, then the night of November 22th is one you can't miss! Starting at eight o'clock in the evening starts the sixth edition of The Shopping Night Barcelona. This night, all shops will be open until the early hours to give you an amazing experience of shopping.
The Shopping Night Barcelona is not just a night of buying clothes, it is a magical night characterized by live music. Barcelona's most glamorous night will take place around Passeig de Gràcia, the most exclusive boulevard of Barcelona, and its surrounding streets. More than 100 shops, boutiques, and restaurants will expand their opening hours until 01:00 past midnight. It's not just a shopping night, but a night full of diverse activities for everyone.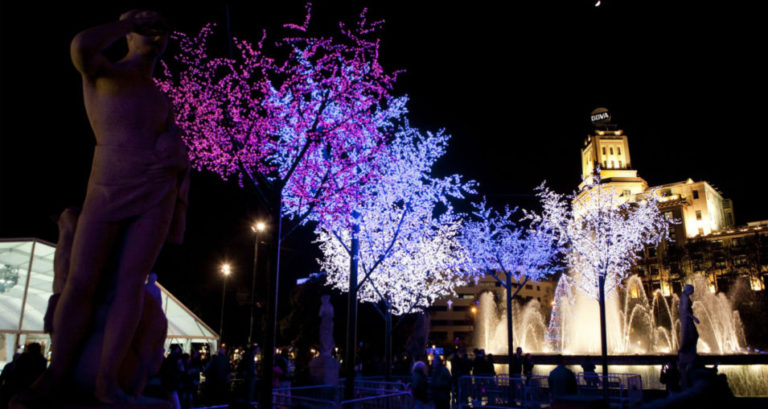 Previous years have seen over 25,000 visitors going on a shopping spree on this night, with over a hundred shops, hotels, and restaurants participating with discounts, special offers, and benefits for customers. This year it's the ninth edition and Passeig de Gracia is getting pretty for the occasion.
The street is ready to receive the night visit (from 20:00 to 1:00 am) of the passers-by. Seven stages along Passeig de Gràcia will host live music and activities, food stalls and stores that open late. Many shops provide their own DJs and music, with some even offering free snacks and drinks. There will be plenty of activities and events with schools orchestras, ballet dancers and three specially themed locations displaying different kinds of shows for the shoppers.
In addition, this event, which will be held on Passeig de Gràcia and adjacent streets, will also be the prelude to Black Friday, advancing special discounts, in total there will be more than 50 stores.
For more information: Shopping Night Barcelona '18
The Shopping Night Barcelona 2018
November 22th, 2018
20:00pm-01:00am
Passeig de Gràcia, Barcelona
Looking for an apartment in Barcelona? Check out our
SPECIAL DEALS ON APARTMENTS
all over the city with Barcelona Home!