Catalan cuisine is famous worldwide, thanks in part to the wonderful dishes of Lloret de Mar. The local cuisine of this focuses mostly on fresh seafood ingredients, including sea urchins, razor clams, prawns, shrimps, squid, cod, cuttlefish, monkfish and sea bream. Undoubtedly the best way to enjoy these delicacies is by passing through one of the typical bodegas of Lloret de Mar.
In the center of Lloret de Mar you will find thousands of shops, international restaurants, and fast food chains. However, if you are looking for a special place to enjoy the real taste of local life, take a walk over to one of the traditional bodegas.
Upon entering one of the traditional bodegas of Lloret de Mar, you will feel as if you've traveled back in time. You will come across cozy wooden interiors with bottles of wine and Cava (Spanish sparkling wine) used as decorations; as well as a fantastic range of lunch menus, with an attractive cost of 8-10€ for three plates.
Typical bodegas in Lloret de Mar offer a wide selection of tapas, sandwiches, deli items, beer, wine, and traditional Catalan Cava. In many of this restaurant, you get a free tapa for each beverage you order! And you even have the option to choose which tapa you want… What a great deal, right? The best bodegas boast big counters loaded with seasonal products, for customers who want to take something home.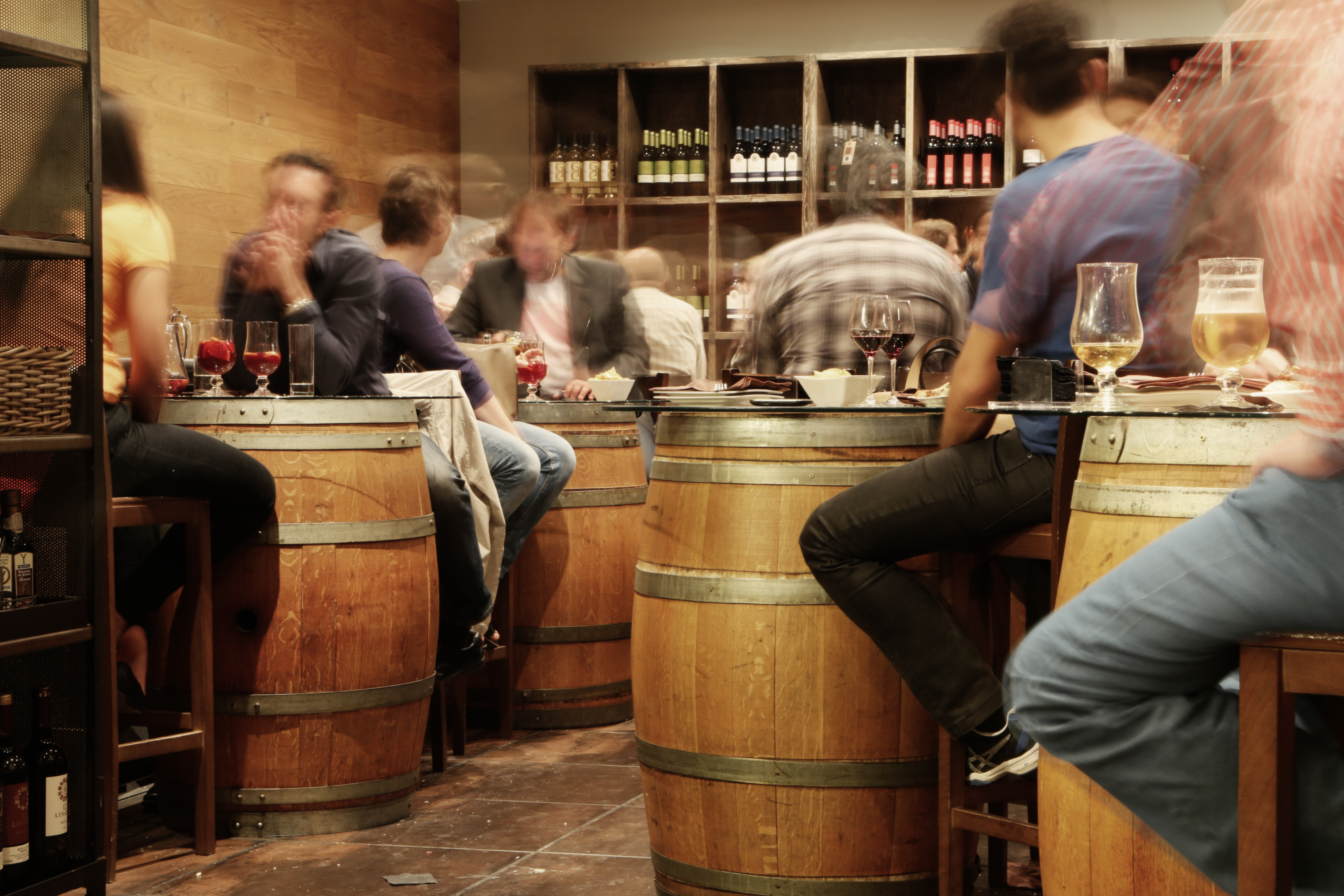 One of the most typical wineries of the region is Sa Xarxa. It is located right in the center, away from the tourist traffic. It has an extensive menu of tapas and a menu of both Spanish and international craft beers. With its extremely friendly and welcoming atmosphere, it´s a wonderful place to hang out with friends and watch a football game.
Lloret de Mar is a popular place to visit among tourists staying on vacation in Barcelona. So wherever you end up staying in Barcelona, keep in mind that Lloret de Mar is not far away. Beautiful beach, great food, and wonderful wine! It´s the perfect day-trip with your family and friends!
Bodegas that we suggest:
#Bodega Casa Paco Taberna
Excellent place, clean, friendly and welcoming. It offers different types of tapas accompanied by tasty wines. Moreover, on Friday and Saturday offers skewers at a very good price.
Address: Calle de Ausiás March, 10, 17310
Telephone: +34 972 36 41 76
Open hours: Monday – Saturday 07–23:30, Sunday closed
#22 Catorze
Enoteca very elegant and treated in every respect. Fresh and tasty food.
Address: Av. Passapera, 11-13, 17310
Telephone: +34 972 37 20 10
Open hours: Monday – Saturday 08:30–23:30, Sunday closed
#Wine Palace Lloret – 2
Well-stocked wine shop with also tasting opportunities to choose the best wine for you. The selection of wines is vast and prices average.
Address: Av. Vila de Blanes, 8-10, 17310
Telephone: +34 972 37 12 36
Open hours: Monday – Saturday 10–20:30, Sunday 10-14
How to get there:
Bus: Lloret de Mar has a bus terminal with connections to Barcelona, Girona and major European cities through regional lines and private terminals that serve foreign coach tour.
Car: There are three routes available to reach Lloret de Mar. If you're going from the south, you can take the coastal highway C – 32 connecting Lloret to Blanes and then take the N-II and G-682. For the North, from France you should take the AP7 exit 9 it says Lloret de Mar and then take the C-63 and if traveling from the north you can travel along the GI-682 road between Lloret de Mar and Tossa.
Train: You can take a middle distance train from the Passeig de Gracia to Girona and from there take a bus to Lloret de Mar. The total journey will take approximately 2 hours.
And if you´re considering spending a night or more on the beautiful Mediterranean coast to the north of Barcelona, we recommend that you check out our wonderful apartments in Costa Brava.
Photo Credit: Dennis van Zuijlekom CC
Looking for an apartment in Barcelona? Check out our
SPECIAL DEALS ON APARTMENTS
all over the city with Barcelona Home!