Typical bodegas in Lloret de Mar offer a wide selection of tapas, sandwiches, deli items, beer, wine and traditional Catalan Cava. Thus, in many of these restaurant you get a free tapa for each beverage you order! And you even have the option to choose which tapa you want… What a great deal, right? The best bodegas boast a loaded section filled with seasonal products for customers who want to take something home.
Catalan cuisine is famous worldwide, largely influenced to the wonderful dishes of Lloret de Mar. The local cuisine of this focuses mostly on fresh seafood ingredients, including sea urchins, razor clams, prawns, shrimps, squid, cod, cuttlefish, monk-fish and sea bream. Undoubtedly the best way to enjoy these delicacies is by passing through one of the typical bodegas of Lloret de Mar.
In the center of Lloret de Mar you will find thousands of shops, international restaurants and fast food chains. However, if you are looking for  a special place to enjoy the real taste of local life, take a walk over to one of the traditional bodegas.
Upon entering one of the traditional bodegas of Lloret de Mar, you will feel as if you've traveled back in time. You will come across cozy wooden interiors with bottles of wine and Cava (Spanish sparkling wine) used as decorations; as well as a fantastic range of lunch menus, with an attractive cost of 8-10€ for three plates.
In addition, Lloret de Mar is a popular place to visit among tourists staying on vacation in Barcelona. So wherever you end up staying in Barcelona, keep in mind that Lloret de Mar is not far away. Beautiful beach, great food and wonderful wine! It´s the perfect day-trip for your family and friends!
In addition, if you are considering spending the night on the beautiful Mediterranean coast, north of Barcelona, we recommend that you check out our wonderful apartments in Costa Brava.
Here are our top 3 best bodegas in Lloret del Mar :
#1 Sa Xarxa
One of the most typical wineries of the region is Sa Xarxa. It is located right in the center, away from the tourist traffic. It has an extensive menu of tapas in addition to a menu of Spanish and international craft beers. With its extremely friendly and welcoming atmosphere, it´s a wonderful place to hang out with friends and watch a football game.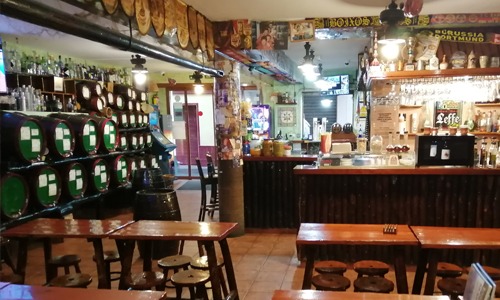 Opening hours : From Monday to Sunday from 12:00PM to 12:00AM
Address : Carrer de la Sénia del Barral, 14, 17310 Lloret de Mar
 #2 Bodega El Rocio
Other than the food, you can expect great hospitality from the couple that runs the bodega. They are both very friendly, welcoming and attentive at their customers every need. The meat served at this bodega is excellent, as its cut directly to order as well as the bread. The same goes for the drinks, which are freshly pored from the barrels. Moreover, the prices are very affordable.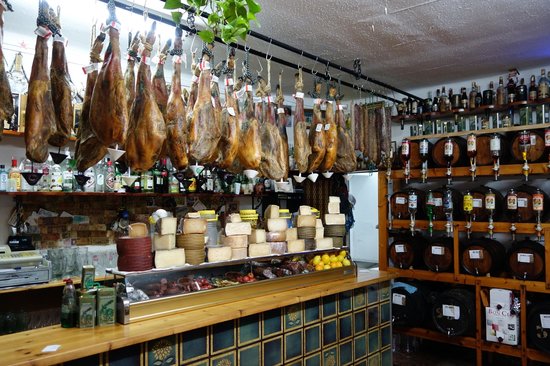 Opening hours :  Monday-Wednesday (9:00am to 10:00pm) Thursday-Friday (9:00am to 11:00pm) Saturday (9:00am to 12:00am) Sunday (9:00am to 1:00am)
Address : Carrer de la Riera, 18, 17310 Lloret de Mar
 #Bodega Manolo
Bodega Manolo is a great spot to meet with friends and family to share some delicious tapas. The prices are very affordable and you can find all the well-known Catalonian tapas such as patatas bravas and gazpacho .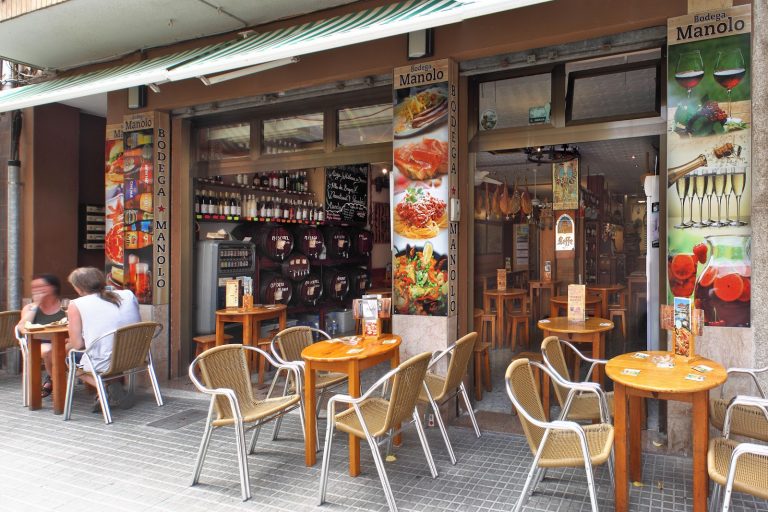 Opening hours : From Monday to Saturday from 8:30AM to 10:30PM
Address : Carrer de l'Oliva, 96, 17310 Lloret de Mar

How to get there:
Bus: Lloret de Mar has a bus terminal with connections to Barcelona, Girona and major European cities through regional lines.
Car: There are three routes available to reach Lloret de Mar. If you're coming from the south, you can take the coastal highway C – 32. This will then connect  to Lloret to Blanes where you will take N-II and G-682. I you are coming from the north of France you should take AP7, exit 9 labelled Lloret de Mar. Proceed to take C-63. If traveling from the east you can travel along GI-682, which passes through Tossa and Lloret de Mar.
Train: You can take a short trainride from the Passeig de Gracia to Girona, from there, hop on a bus to Lloret de Mar. You can expect this trip to take around 2 hours.
Are you planning a trip to Barcelona and looking for somewhere to stay? Why not take a look at the APARTMENT RENTALS WE HAVE AVAILABLE ON OUR WEBSITE. Please feel free to contact us with any questions you may have."