Daytrip to Andorra
Every year almost 8 million visitors flock to Andorra, located in the heart of the Pyrenees, to experience its great ski resorts, excellent low-tax shopping and spectacular scenery. Covered with rugged mountains and narrow valleys, this tiny country is the perfect destination to enjoy a variety of activities both during the summer and winter months.  If you want to find out what the fuss is about for yourself, here are the top things to see and do during your daytrip to Andorra.
History of Andorra
In the Middle Ages, this small landlocked country began as a buffer state, created by the French leader Charlemagne. This was used to fight off Muslim Moors from entering France, and in return France would grant them charter. There were many of these buffer states created around this time, but Andorra is the last one of these buffers to still remain an independent country. With tension growing between France and Spain regarding ownership of territory, they decided to share it. The bishop of Urgell of Spain and the President of France are the co-princes of Andorra. Andorra shares many similarities to its surrounding countries such as using Euros as form of currency and speaking Catalan as their official language.
What to do in Andorra
Don't let Andorra's geographical size fool you, the activities this place has to offer are limitless.
#1 Grandvalira Pas de la Casa Skii resort
Address: Estació Esquí Grau Roig, AD200 Encamp, Andorra Andorra is a popular skiing destination with its season starting in December through April. There is a good selection of ski resorts, Grandvalira, being one of the largest with over 100 ski slopes to enjoy. It is rumored that the English speaking ski schools in this country are the best Europe has to offer as they play host to international winter sports events including the Ski Mountaineering World Cup.
View this post on Instagram
#2 Cycling
Andorra is known for hosting various summer events like the World Cup and World Championship biking events. Being one of Europes premium biking destinations, cycling through the mountains is a great way to explore Andorras terrain. Road cycling is another great option due to Andorra's 21 mountain pass routes which partake in renowned Vuelta de Espána and Tour de France. By going on Visit-Andorra, you can browse their wide range of selections, ranging from electric bike rentals to guides through multiple cycling routes.
#3 Naturlandia
Regardless of the time of year, Naturlandia offers thrilling fun all year around! If you are wanting to test your balance, stopping by  the parks airtrekk and zip-line course is a must. This park is home to the Tobtronc, the worlds largest nature slide, delivering a whopping 5.3 km of excitement.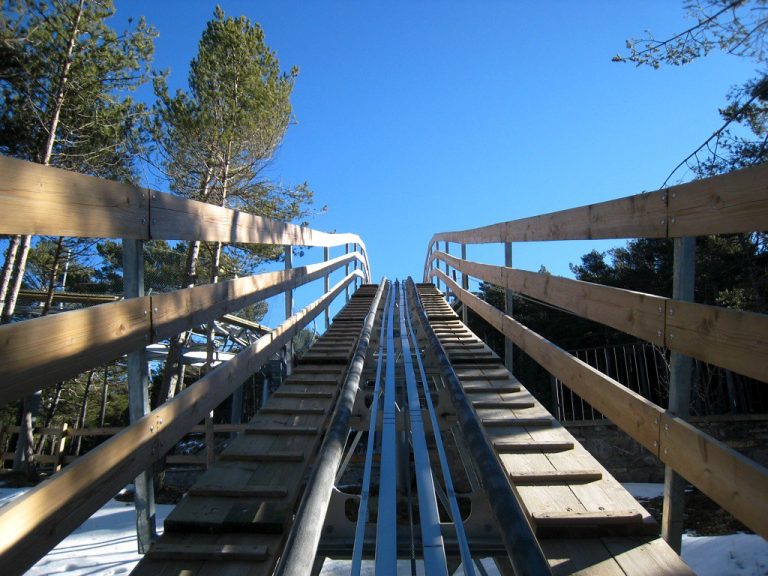 Address: Carretera de la Rabassa Km. 8 Juberri, AD600 Sant Julià de Lòria, Andorra
 Shopping
#1 The Shopping Mile
Andorra is a shopper's paradise with over 2000 shops, one available for every 40 inhabitants. Located in the capital Andorra la Vella, the shopping mile extends from Meritxell Avenue to Vivand, this is a large commercial street attracts many. Lining the pedestrian friendlly avenue, you can find shops, restaurants and bars.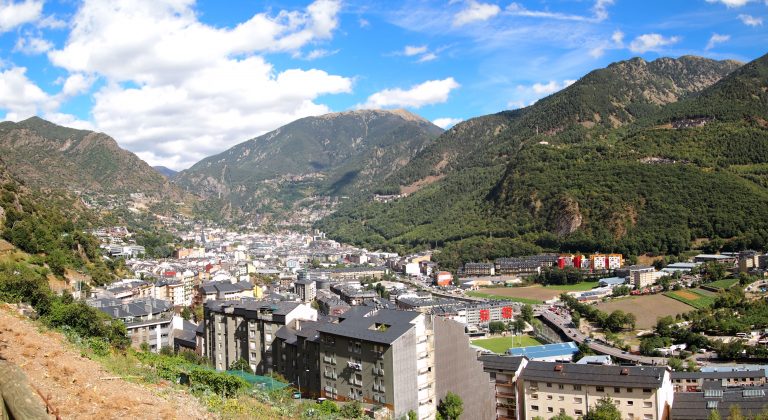 Address: AD 500 Andorra la Vella, Andorra
#2 Riberaygua i Travesseres
A few blocks from the Shopping Mile lies the 12 street commercial district of Riberaygua I Travesseres. This area is housed with many shops and wide selection of restaurants. Located at the heart of Andorra la Vella, this district is the perfect place to shop as it has great diveristy.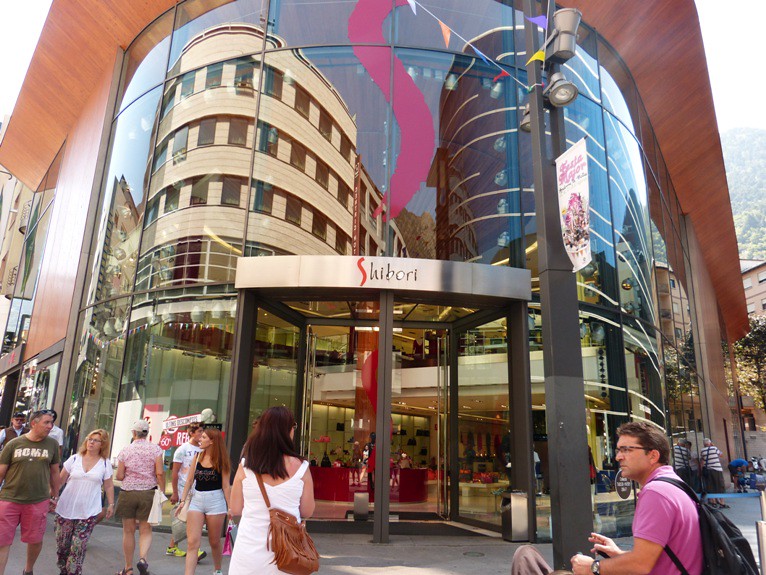 Address: Carrer Bonaventura Riberaygua
Before leaving Andorra, be aware of the countries customs regulations.
 Spas
#1 Caldea Spa
Enjoying an evening at the 
spa
is a relaxing way to wind down your day. Located in the town of Escaldes-Engordany lies the blissful
Caldea Spa Centre
. This facility offers a new 'thermoludic' experience combining relaxation and leisure in one space. Including various calming treatments using saunas, water massages and jacuzzi pools. This beautiful property offers indoor and outdoor pools for their guests to enjoy.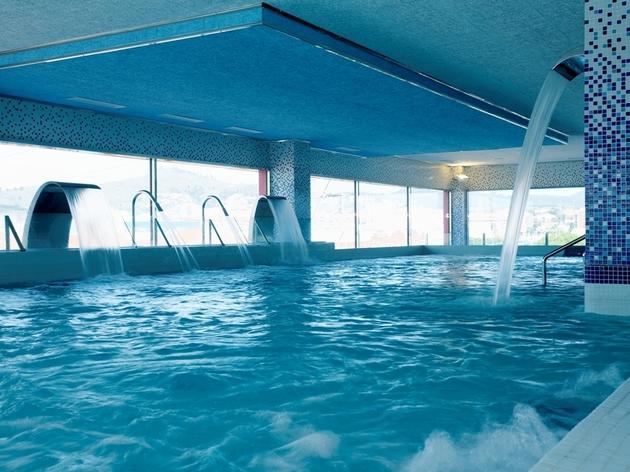 Address: Parc de la Mola, 10, AD700 Escaldes-Engordany, Andorra
Opening hours: Sunday-Friday 10am-10pm | Saturday 10am-11:30pm
#2 Sport Wellness Mountain Spa
The Sport Wellness Mountain Spa is a calm oasis that uses the properties and benefits of the natural minerals found within Andorra. Here you will receive the best beauty treatments and experience extreme relaxation. Near the mountain tops, steep valleys, and the Valira river, this location is designed to deliver a calming atmosphere.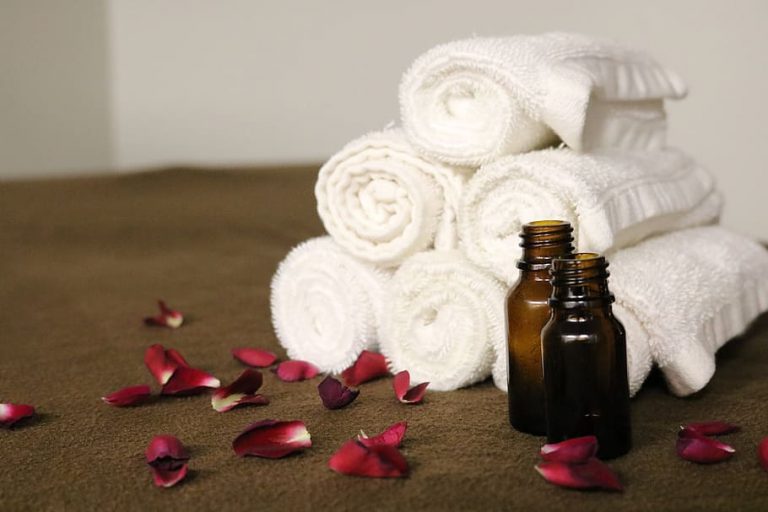 Address: Carretera General 2 s/n Soldeu Canillo Andorra, AD100 Canillo, Andorra
Opening hours: Sunday-Thursday 10am-8pm | Friday & Saturday 10am-9pm
Restaurants
#1 Borda Vella
Located in a historical Andorran building, Borda Vella uses high quality ingredients to prepare traditional dishes. Borda Vella serves a variety of small dishes during their lunch and dinner hours, which are perfect for sharing.
View this post on Instagram

Address: Av. Príncep Benlloch, 22, AD200 Encamp, Andorra
Opening hours: Monday & Tuesday Closed|Wednesday-Saturday 1-3:30pm, 8-10:30pm|Sunday 1-3:30pm, 8-10pm
#2 El Cresper
Winning first place, two years in a row, El Cresper took the victory for serving for the best tapas at the Encamp festival. Priding themselves on quality, El Cresper specializes in Russian cuisine and delivers wonderful dishes. They received a certificate of excellence for three consecutive years, 2015, 2016, 2017.
View this post on Instagram
Address: Carrer del Pas de la Casa Nº4, AD200 Encamp, Andorra
Opening hours: Monday & Tuesday Closed|Wednesday, Friday-Sunday  12:30-4:30pm, 7:30-11:30pm|Thursday 12:30-4:30pm, 7:30-11pm
How to get there
Bus: A daily bus service is available from Barcelona Airport and Nord station which takes approximately 3 hours to arrive.
Air: Airports nearby include Barcelona El Prat, Girona (Costa Brava), and Carcassone Airport in France.
Many people take a detour from their travels to visit the stunning city of Barcelona. If you need accommodation for your stay in Barcelona,  check out 
Barcelona-Home
!
Are you planning a trip to Barcelona and looking for somewhere to stay? Why not take a look at the APARTMENT RENTALS WE HAVE AVAILABLE ON OUR WEBSITE. Please feel free to contact us with any questions you may have!