Best Gastronomic Experiences in Barcelona
Barcelona is well-known for its unique culture, incredible nightlife but, above all, great cuisine! Let us guide you through some of the finest places and companies, thanks to which you will learn how to prepare some typical Spanish dishes and drinks. The wonderful gastronomic experiences will immerse you into Catalan culture and make you feel like a local!
Here we give you 3 of the best Gastronomic experiences in Barcelona:
#1 Local Food Experience
Local Food Experience is an online company where you can order the best bio and locally produced Catalan ingredients, and cook your favorite meal at home. All the ingredients hold an Organic Label and are produced by Catalan small scale farmers. You will receive these ingredients but also the recipes to be able to cook a 4-course meal. Local Food Experience is also a social enterprise.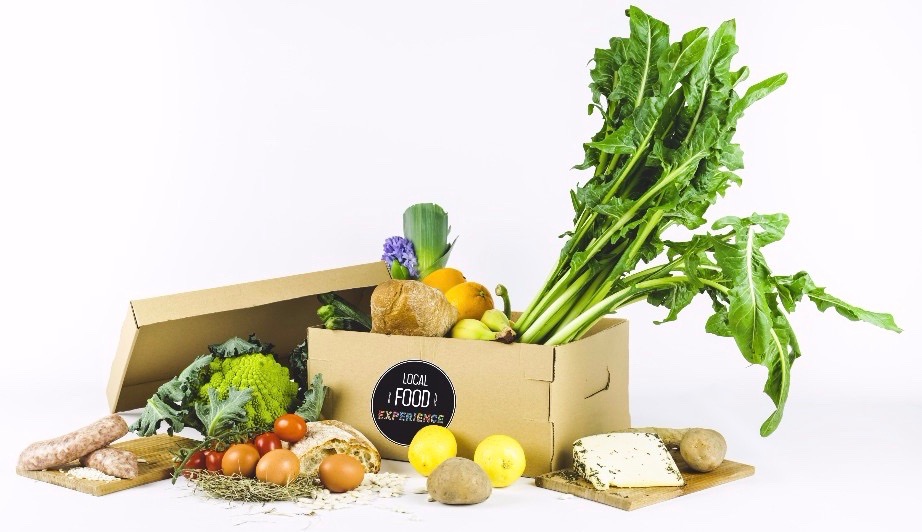 The principle is pretty simple; you have to go to their website and click on their book now option. You will first have to enter how many people you want to cook for, for dinner. They have different price range according to the number. Indeed, Dinner for 2 people is at 35.90 €; for 4 people at 59.90 €; for 6 people at 84.90 € and for 8 people at 109.90 €. They will also give you the option of adding a Catalan bottle of wine for 8.99 €. Then you just need to enter your details and indicate when, where and at what time you want your box to be delivered!
Check out their website for any further information!
#2 Boqueria Market and Paella Cooking Workshop
Learn how to cook a traditional Spanish seafood paella; Visit the Boqueria with the Chef and buy the ingredients. They will teach about seasonal ingredients, regional techniques, and traditional Spanish recipes. During your Paella Cooking Experience, you will make a 4-course meal such as; Gazpacho, the flavors of a hot summer in Andalusia, Spanish tortilla, Paella, Crema Catalana and Pá amb tomáquet.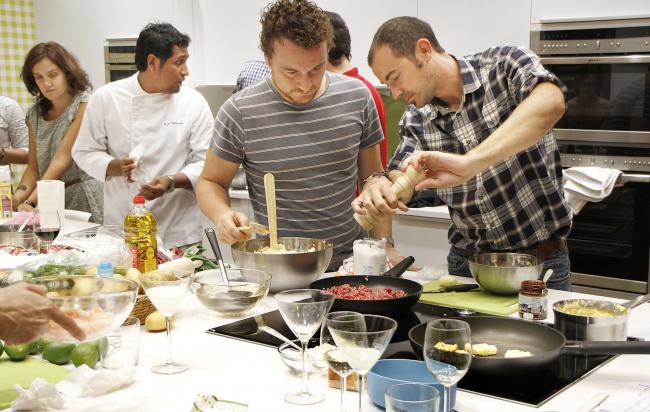 The whole experience last 4 hours and do not worry if you don't speak a word of Spanish because the workshop is in English. For 68€ per person, you will be able to visit the market, participate in the workshop but also enjoy lunch and receive the recipes.
Address: La Rambla, 91, 08001 Barcelona, Boqueria Market, administrative building, 3rd floor.
Hours: Tuesday, Thursday, and Friday from 10.30am to 2.30pm.
If you are looking for an accommodation nearby, check out our APARTMENTS NEAR BARRI GOTIC.
#3 Artcava: Create your own Cava
For the wine lovers out there, Artcava is the place for you. Artcava is located in El Penedés and it is known as the wine capital of Spain. Here you can experience a historic Spanish winery first hand alongside a 10th-century housing estate (Can Battle), whilst being able to explore the vineyards supplying Barcelona with "Cava"; Cava is a quality sparkling wine, obtained by carrying out a second alcoholic fermentation, in the bottle, of the base wine, and following the traditional method. If that isn't enough, there is also the VINAMUSEUM, the wine and culture museum of Catalonia.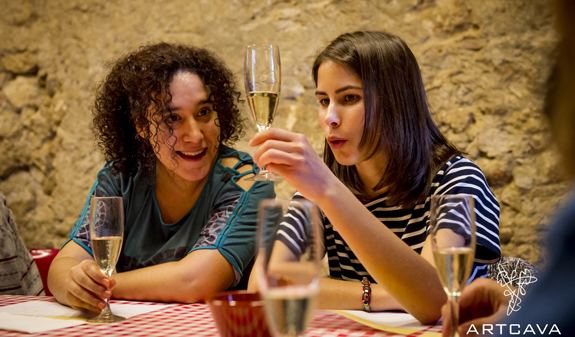 The price of the experience starts from 65€ and can be booked here. It includes a train ride to Artcava while a guide tells you everything you want to know about the wine producing tradition in Catalan. For that price you will also be able to do a tour of the winery and the estate house and of course some cava tasting and the creation of your own bottle of canva.
Address: Masia Can Batlle s/n, 08793, Barcelona
Opening hours: Tuesday, Thursday, and Friday from 10.30am to 2.30pm
---