Remember your childhood, when you were told a lot of fairytales about princesses, knights and impregnable fortresses and castles. So why not to be a part of a this marvellous story in your real life! While having your vacations en Catalunya you've got an opportunity to turn your dreams into reality.
So, let our travel start.
1. Santa Pau
It is a small medieval town of the thirteenth century situated in heart of the Garrotxa Volcanic Zone. Where the old town has a typical medieval appearance, all paved with irregular streets, walls, etc. Santa Pau, was declared a Historical Site in 1971.
2. Cadaqués
Small coastal town located on the Costa Brava. It is composed of many streets where all houses decorated with white and blue windows. This old town has a variety of galleries, shops and craft stores. It is very famous for the very strong relationship with Salvador Dalí.
3. Siurana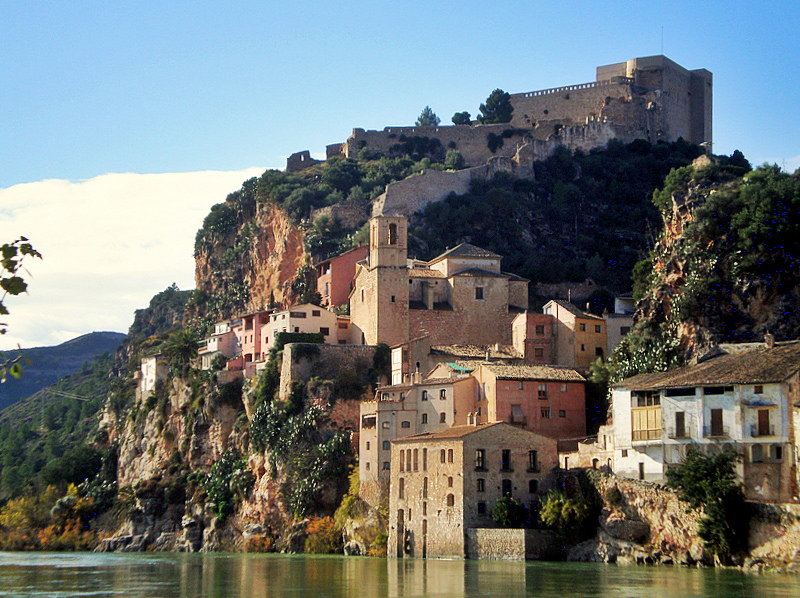 The most important building of beautiful town Siurana is the church, Romanesque style, with a doorway which has a tympanum, framed by three archivolts resting on columns with capitels decorated with various motifs.The village is surrounded by interesting places, and it's a place where you can enjoy the magnificent views of the "Serra de Montsant", "la Gritella" and "Muntanyes de Prades".