Whether you're looking to glamorize yourself before an important occasion or simply want to pamper yourself with a relaxing beauty treatment, take some time off during your stay to sit back and enjoy the works of some of the most skilled beauticians in Barcelona. Situated in some of the most accessible and easy-to-find locations, these beauty salons have a great reputation in the city for providing great quality services, making every cent count. This top beauty parlors are situated very closely to some of our charming RENTAL APARTMENTS or they can be reached within minutes via public transport.
Here we give you 3 of the best beauty salons in Barcelona:
# 1 ONDA Hair & Beauty Salon
ONDA is unlike any other beauty salons. Knowing itself as the coolest beauty salon in Barcelona, at ONDA Hair & Beauty Salon everything vibrates with a good frequency. Composed with a team of professionals in hairdressing and aesthetics of the highest level; and indeed using sustainable, organic and vegan friendly products from Davines, Comfort Zone and Olaplex. Most importantly, counting on services from personalized hairdressing, bridal styling, hair treatment, studies and skin and aesthetic treatments, makeup, radio frequency, waxing, tanning, manicures and pedicures, and much more!
Address: Carrer de l'Atlàntida, 53, 08003 Barcelona
Opening hours: Monday to Friday from 11:00 to 20:30; Saturday from 10:00 to 19:30
# 2 French Kiss Beauty
French Kiss is one of the most eccentric yet talented beauty salons you would find in Barcelona. Moreover, established in eight different locations from the centre of Barcelona, this chic aesthetic beauty salon offers a wide variety of beauty care services at very affordable prices. From massages to anti-stretch marks programs, there are so many different options that you can choose from. French Kiss Beauty is a young and dynamic company based in Barcelona. Above all, its beauty centers are created around a market that presents growing trends. Subsequently, the beauty salon has a team of 32 people focused on responding to market demands and analyzing the profitability and good performance of the novelties.
On the other hand, French Kiss Beauty has a proven training school. Barcelona Beauty School is a beauty school specialized in aesthetic beauty, with a long history in the training sector in all fields of Personal Image. Above all, all its courses have a recognized and consolidated qualification.
Address: Avinguda Portal de l'Ángel, 23 08002 Barcelona (franchise office)
Opening hours: Monday to Friday from 10:00 to 20:30; Saturdays from 10:00 to 18:00
# 3 Luisa Lago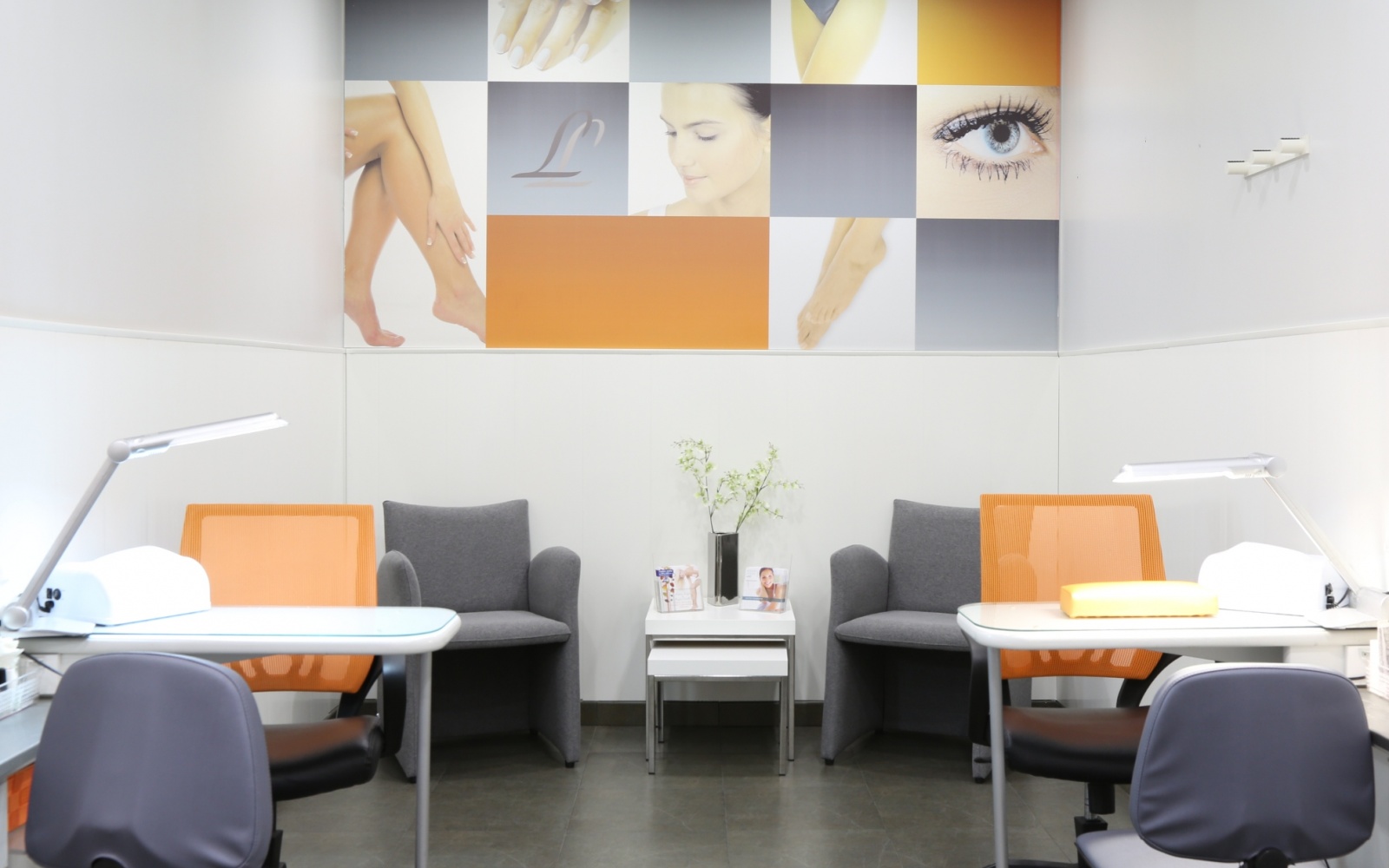 With the name 'Luisa Lago', this is an overall well known salon in the city of Barcelona. Most importantly, this place and its services are popular for their top-notch care and affordable prices; this salon will provide you with high quality services such as manicure, pedicure wax and so much more. Certainly, this beauty salon is filled with all highly qualified and trained beauticians, and counts with the latest technology and products. Currently, they have 4 Aesthetic Medicine clinics in the metropolitan area of Barcelona; and above all with the trust of more than 35,000 patients since 1983.
Its success is based on the quality of its professionals, equipment and facilities. Subsequently, they have specialized units in: plastic and aesthetic surgery, medical laser hair removal and photo-epilation, weight loss and nutrition, and much more! For more information on possible interest-free financing visit their website. In addition, the first visit is free and without obligation.
Addresses:
Av. de Martí Pujol, 127, 08912 Badalona, Barcelona
Passeig de Fabra i Puig, 195, 08016 Barcelona
Carrer de Balmes, 147, 08008 Barcelona
Carrer de Calàbria, 85, 08015 Barcelona
Opening hours: Monday to Friday from 10:00 to 20:30

In the same vein, are you planning a trip and looking for an accommodation for your stay in Barcelona? Check out these GREAT APARTMENTS in the city centre!