Firstly, Banyoles is a city located in the province of Girona in northeastern Catalonia, 122 kilometers from Barcelona. Moreover, this lovely little city is perfect for those looking for a peaceful place to relax and get away from the stress of everyday life. It's also a great spot for food lovers, as the city offers some wonderful restaurants with homemade Catalan dishes. We present you the best places to eat in Banyoles
Here's a list with the best places to eat in Banyoles
#1 Al Born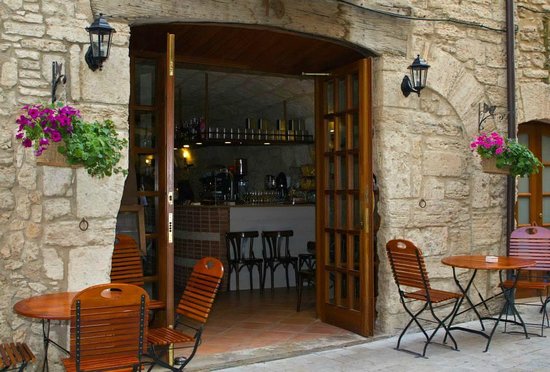 To eat in Banyoles you can go in« Al Born » who is a charming little restaurant in the city center, serving dishes prepared with local products. Then, they have available a 12€ menu with a starter, a main course (select one out of 5 options) and dessert (select one out of 3 options). Moreover, water, wine, beer and bread are included in the price. We recommend trying their smoked salmon with guacamole, also cuttlefish oil-lemon ravioli with liver sauce, or their risotto. Conclude your meal with a delicious scoop of salted caramel ice-butter sauce. The price is absolutely unbeatable, and the staff very friendly and attentive to all customers. Choose Al Born for a wonderful lunch in the town of Banyoles!
Information
Address: Carrer Àngel Guimerà, 14, 17820 Banyoles, Girona
Schedules: Thursday from 20h-22h30; Friday and also on Saturday from 13h 15h30 & 20h-22h30
#2 Vora Estany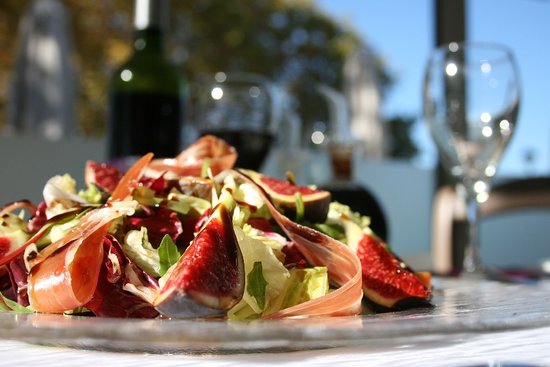 To eat in Banyoles you can also go in « Vora Estany » also referred to as « Lake Side Restaurant » is one of the most beloved restaurants of the city. It is located next to the Lake of Banyoles, a unique place with a significant ecological, biological and landscape. The restaurant features a traditional kitchen with special touches in each of their dishes. Choose one of the three beautiful spaces to enjoy your meal: the interior dining area, the terrace or the bar. Furthermore, the terrace is especially fantastic during the summertime, a good way to make the most of the Catalan climate and gorgeous natural environment with the lake and ducks all around. The price of both weekend and weekday menus are around 13€ and 19€ and they most often feature hearty dishes. We recommend trying the homemade squid, the eggplant stuffed with meat as an appetizer, the sea bream and also botifarra sausage, and their delicious homemade crema catalana custard for dessert.
Information
Address: Pg. Antoni Gaudi, 3, Banyoles – Girona
Schedules: Open every days from 08h-00
#3 Ca l'Arpa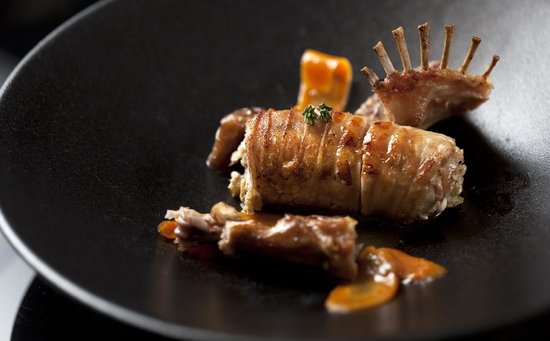 One of our other favorite places to eat in Banyoles is a gourmet restaurant located in the city center, and named « Ca l'Arpa ». The menu and decor are both characterized by the words "delicate", "refined" and "soft." At Ca l´Arpa you have the choice between a tasting menu from 38€ to 70€ (with 5 main courses and 2 desserts), or various dishes from their a la carte menu. To pair to their wonderful dishes, the restaurant also has a huge range of wonderful wines, including many local labels from Catalunya. The open kitchen will allow you to watch your food being made from the comfort of your own table, adding a personal touch to your experience. On top of that, we recommend ordering the tuna tartare with red onion and cilantro, the roast suckling pig with apples and oranges, and the lemon cream with almonds and green tea to conclude this delightful meal.
Information
Address: Passeig de la Indústria, 5, 17820 Banyoles, Girona
Schedules: Open everyday except Monday. Tuesday 13h-17h30; Wednesday, Thursday, Sunday 13h-18h; and also on Friday, Saturday 13h-18h & 20h30-00h30
How to get to Banyoles
By car: Get on the B-10 from Via Laietana, Plaça de Pau Vila, Carrer del Dr. Aiguader and take Exit 22. Take AP-7 to C-66. Take exit 6 from AP-7. Continue on C-66. Drive to Plaça Major in Banyoles. It takes around 1h30 to reach Banyoles from Barcelona.
By bus: You can also take the bus to reach Banyoles from Barcelona, the bus leaves from C/ Pau Claris, 117. It will take 1h30 by bus and cost 14€ for one way.
By train: From Barcelona to Banyoles you will have to take 2 trains. The first from Barcelona to Girona and the second from Girona to Banyoles. The price is around 19€/26€  and will take around 1h45 one way.
So, are you planning a trip to Barcelona and looking for somewhere to stay? Thus, why not take a look at the AVAILABLE APARTMENT RENTALS ON OUR WEBSITE! Please feel free to contact us with any questions you may have.