Wherever you are in the world sushi has become a not to miss dish! In Barcelona, we love sushi, as a buffet, as a gourmet meal, everything you could imagine. Today, we present you the best sushi restaurant in Barcelona.
#1 Sushibo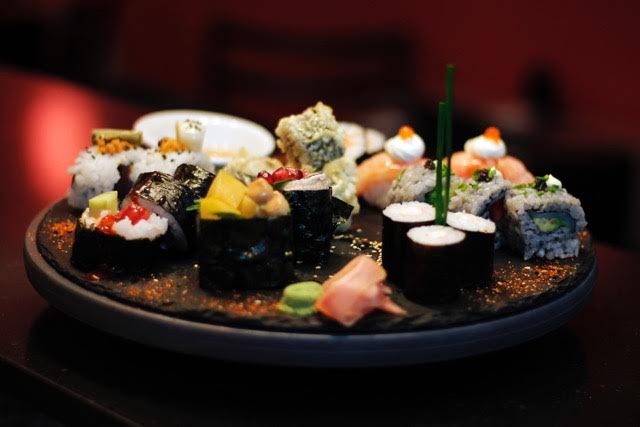 Our first choice? Restaurant Sushibo Barcelona! It has become our favorite sushi restaurant in Eixample! Not only because of their delicious sashimi but for the all the options that they proposed. You don't want to get out of your house but you are still craving some sushi? No problem, Sushibo will deliver to you! Order online or call them on the number below. If you are passing by the restaurant but you are feeling like eating at home, you can just take away! Their restaurant in Gracia is mainly for food to go due to its smaller size compared to their restaurant in Carrer de Casanova.
Sushibo also has an option for when you are having some friends over: The Sushi Box. If you want to host a bigger event such as a wedding or any private celebrations, you have the possibility of hiring them for catering! They will offer you a variety of quality gastronomic combinations of both sushi and cooked dishes based on their menu. However you can ask to customized to meet your needs and wishes. If you want to learn how to make sushi, the restaurant also proposes a Workshop for 30 euros. It includes the ingredients, cooking rice, development of pieces makisu (hosomakis, futomakis & uramakis), the arrangement of sushi on the plate and finally the tasting.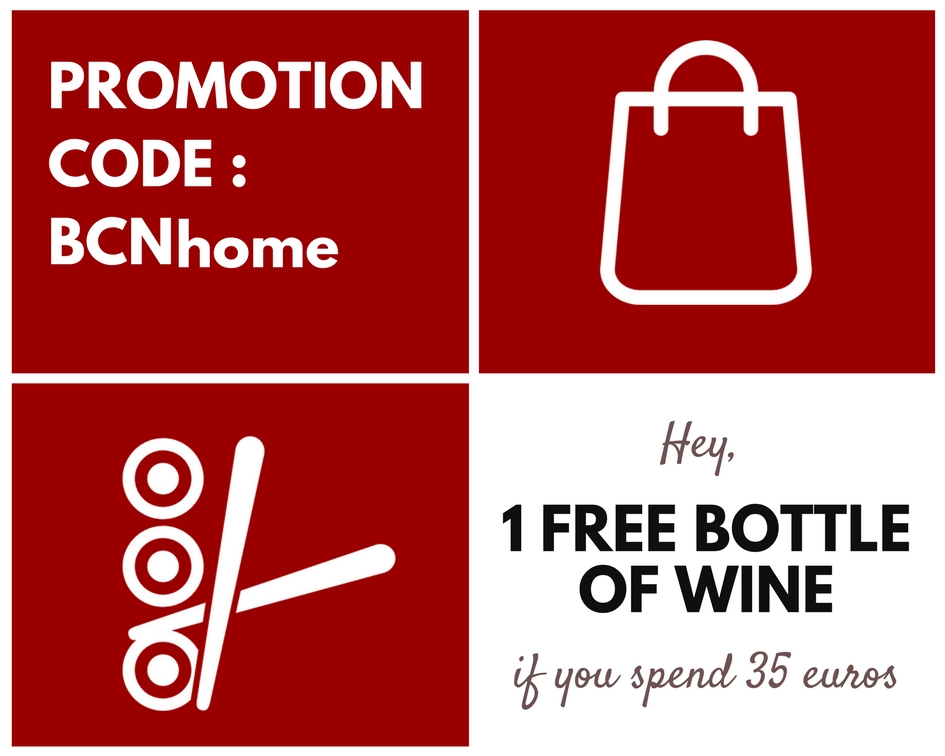 We have something for all our Barcelona-Home clients, if you make an order over 35 euros, you will have one FREE bottle of  White wine with the code BCNHOME. If you are going to the restaurant, you just need to show the picture above with the promotional code.
Downland our Sushibo menu here.
Address: Carrer de Casanova, 94 and Ronda General Mitre, 220 Barcelona
Opening Hours: Everyday 13.00-16.00; 20.00 – 23.00 / Friday and Saturday 19.00 – 00.00
Telephone: 934154078
Website: sushibo.cat
Interested in staying in Barcelona? Have a look at our apartment in Eixample!
#2 Matsuri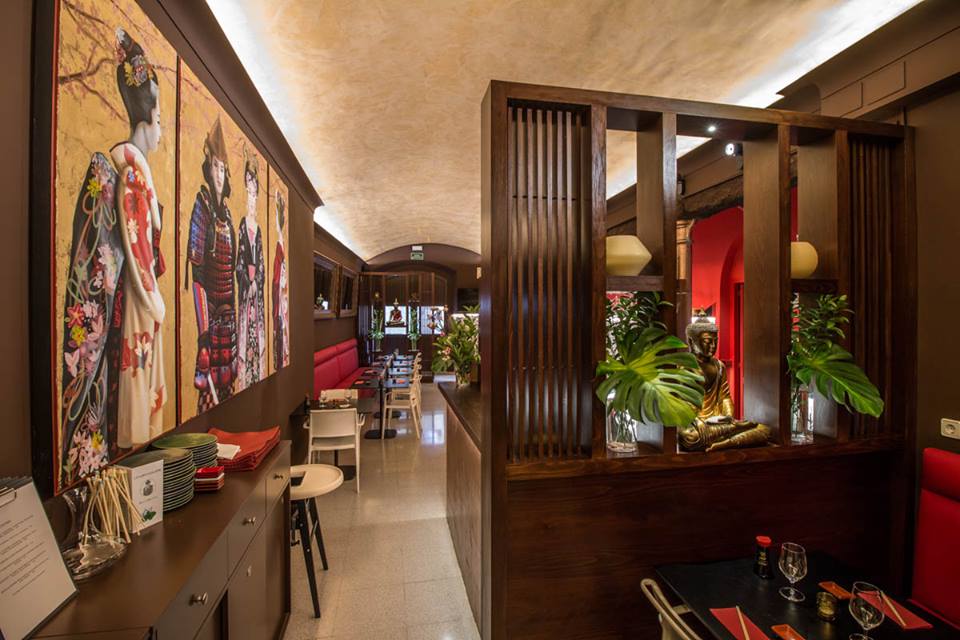 Matsuri Barcelona can brag to have an international head chef who works for restaurants among the most refined one in the world. It is considered as one of the best sushi restaurants in Spain. You can savor their delicious dishes and incredible quality. Situated in the Gothic district, the restaurant is designed to create a zen and relaxing atmosphere, bringing peace and tranquillity in a very livened up district. All of the dishes are signed by Chef Edo Komori Environment. The restaurant has its own sushi bar which offers good quality sushi.
Address: Plaça del Regomir 1, 08002 Barcelona
Opening Hours: Sunday – Thursday 20.00-23.30, Friday and Saturday 20.00-24.00
Sunday closed
Telephone: 932 681 535
Looking for an apartment in the area? check out our apartments in Barri Gothic!
#3 Tokyo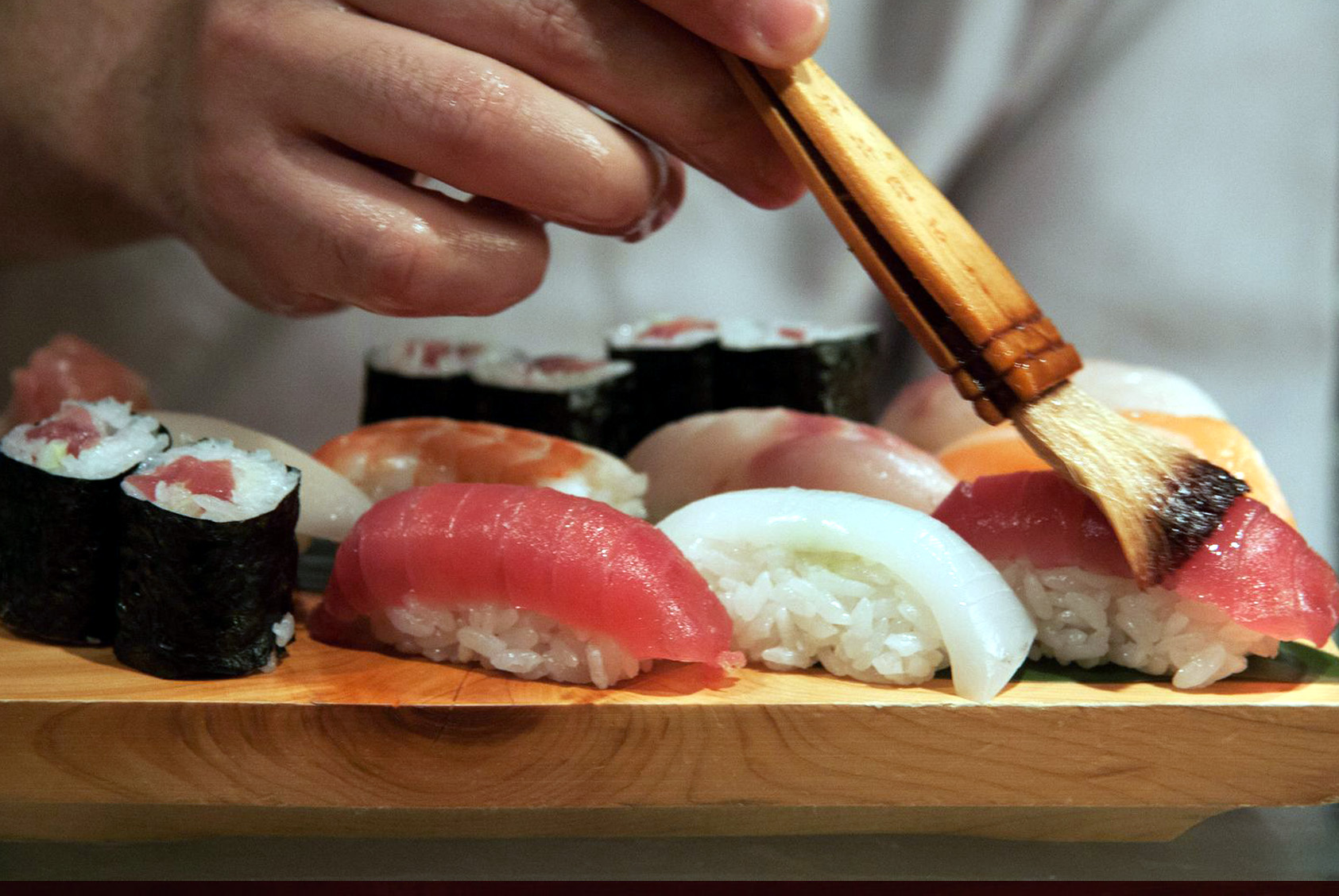 Sushi buffet! A sentence that all the amateurs of sushis want to hear. If today's menu is not enough for you, thus go to Toyo, in Gràcia, where you can eat as much sushi as you wish. The prices are pretty cheap (lunch menu for 10€ per person and 15€ for dinner). The fish at Tokyo is super fresh and the restaurant offers a wide selection of hot and cold dishes.
The waiters at Tokyo Sushi are very friendly and pleased to offer sushi newbies advice on what to order. The restaurant is the perfect choice for couples, families or larger groups of friends. Book your table in advance to make sure to have a seat! What are you waiting for? Give in to temptation and enjoy as much sushi as you want!
Address: Carrer de La Riera de Sant Miguel, 19, Barcelona
Opening Hours: Monday-Sunday 13.30-16.00; 20.30-23.30
Telephone: 933 176 180
Need a place to crash after some sushis? Have a look at our apartment in Gracia!
We hope you have the chance to try out one of our Best sushi restaurants in Barcelona.
Sushi restaurants location