8 local brands you shouldn't miss in Barcelona
Barcelona is on the rise to becoming one of the world's fashion capitals with international and local brands. Moreover, the city is absolutely buzzing with designer stores and classic brands from all over the world. As a true shopaholic, I've scouted out the top local brands for you; so be sure to check out these eight Barcelona-based stores you wouldn't want to miss:
# 1 Ailanto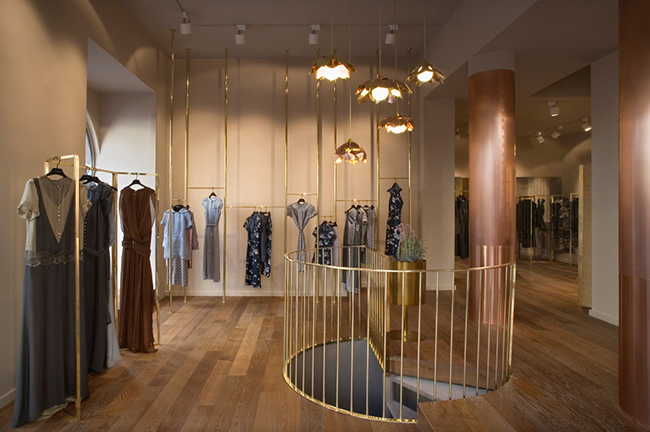 Ailanto is a Spanish brand known above all for the exciting fabric and color combinations; as well as for the geometric shapes displayed in their clothing. Founded by twin brothers Iñaki and Aitor Muñoz in 1995, they've become further an internationally recognizable brand with just two very exclusive boutiques in the world, in Barcelona and Madrid. With its location close to the Eixample district, this is a must-see for any real shopaholics.
Address: Carrer Enrique Granados 46, Barcelona
Opening hours: Monday to Saturday: 11:00–14:00, 16:00–20:00, Sunday: closed
# 2 Zara
Zara is a Spanish fashion chain of Arteijo Spain. Belonging to the Inditex group, it was founded by Amancio Ortega and Rosalía Mera. It is the primordial chain of the Inditex textile group, and in addition, has more than 2,040 stores throughout the world. In 1975 Amancio Ortega opened the first Zara store in La Coruña. Initially, Ortega named his store Zorba after seeing the classic film Zorba el Griego; but after learning that there was a bar with the same name on the same avenue, they rearranged the letters on the sign to read "Zara." The first store featured in the same vein products similar to high-end and popular fashion products but at a low price; so there was an unexpected success and Zara began to expand throughout Spain.
Address: Plaça de Catalunya 5, Barcelona
Opening hours: Monday to Saturday: 10:00 – 20:00, Sunday: closed
# 3 Colmillo de Morsa

Colmillo de Morsa, which translates to Walrus Tusk; was founded by two young designers, Elisabet Vallecillo and Javier Blanco. Their brand values further attention to detail and handcraft. Their designs are inspired by the environment and by Nordic traditions. With three stores in Barcelona, the Catalonia-born brand is accessible for instance in several locations; so try to fit one into your day of sightseeing.
Address: Carrer de Vic 15, Barcelona
Opening hours: Monday: 16:30–20:30, Tuesday to Saturday: 11:00–14:30, 16:30–20:30, Sunday: closed
# 4 Ivori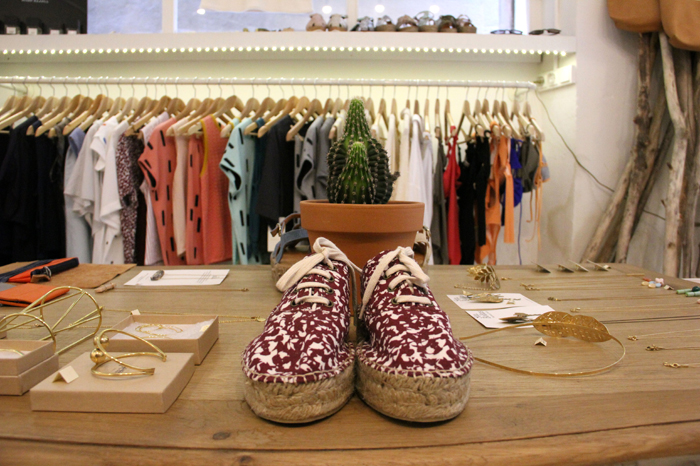 Ivori is a fashion line created by young Catalan designers. In addition, their line ranges from clothing to shoes to accessories and more. The brand is inspired by vintage clothing and offers pieces that are attractive, original, and accessible. So, most importantly head to the El Born neighborhood for a fun, young style exclusively found in Barcelona.
Address: Carrer dels Mirallers 7, Barcelona
Opening hours: Monday to Saturday: 11:00–20:30, Sunday: closed
# 5 Pinza't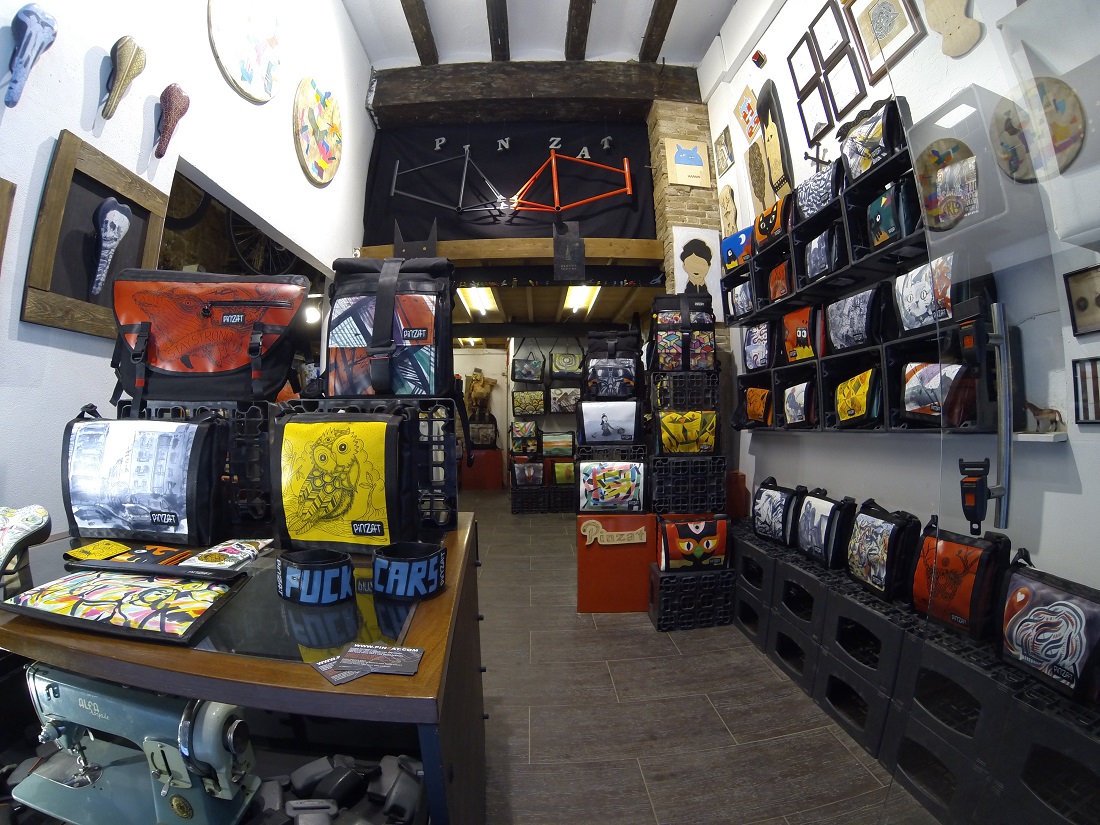 Located in the Gothic neighborhood, Pinza't is certainly one of Barcelona's most environmentally friendly brands. A large group of designers and artists have gathered at Pinza't to create bags from 100% recycled materials; further including seatbelts and recycled plastic. I personally love the idea of shopping responsibly in defense of the environment. For one–of–a–kind, absolutely unique bags that will last you a lifetime, head to Pinza't.
Address: Carrer de Grunyí 7, Barcelona
Opening hours: Monday: closed, Tuesday to Friday: 10:30–19:00, Saturday and Sunday: 11:00–20:30
# 6 Koetánia
Koetánia is a contemporary jewelry store that offers in addition to quality products, a distinctive shopping experience. Designer Daniel Bellido and architect Marta S. Blanco further specialize in tailor-made pieces that tell a unique story. The idea is that you help design your own jewelry. In their Barcelona shop (in the neighborhood of Poble Sec); for instance the customers can see into the production room in the back through a glass window, making this an entirely inclusive experience. They even create unique wedding rings; so for instance if wedding bells are to be ringing in your near future, head over to see what they can do for you!
Address: Carrer de Goya 8, Barcelona
Opening hours: Monday to Friday: 11:00–14:00, 16:00–20:00, Saturday: 11:00–14:00, Sunday: closed
# 7 Rebel Root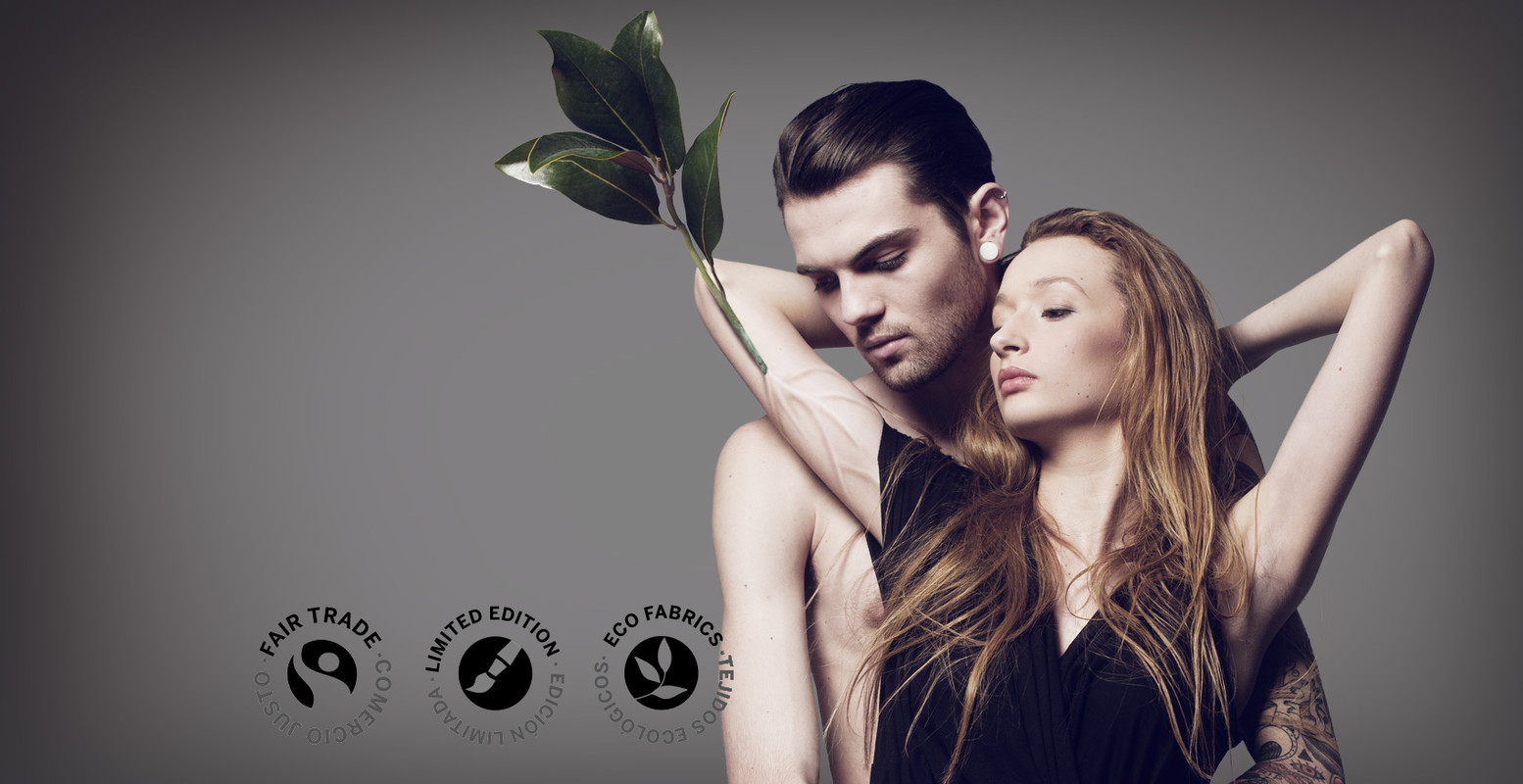 Rebel Root is an extraordinary Barcelona-based brand. Though they don't have a local boutique, and subsequently their clothes can only be bought online, they are definitely worth talking about. This brand in addition is the creation of a  small team of artists and designers whose main goal above all is to be a socially and environmentally friendly company. Unlike many large brands, Rebel Root takes the time to make sure that the money made from sales goes back to the right people in the production line. For a conscientious shopping experience try a product or two from Rebel Root.
Address: Online
Opening hours: 24/7
# 8 Desigual
Desigual is certainly a recognizable, global name; and most importantly being born in the Barcelona city. With its foundation in 1984, the company is further known for its patchwork clothing and kooky designs. Ranging in the same vein from womenswear to menswear to household goods; Desigual has recently exploded into the international scene. Though you can get their designs everywhere, it is worth a trip to for instance one of the several shops around Barcelona; further, as their designs feature fun styles you can wear all year long.
Address: Plaça de Catalunya 9, Barcelona
Opening hours: Monday to Saturday: 10:00–22:00, Sunday: closed
If you´re looking for the perfect apartment to stay in for a weekend of shopping in Barcelona, subsequently check out recommendations for the most stylish Apartments the city has to offer!