MACBA mia! The city of Barcelona is considered to be one of the best European capitals for contemporary art. Even if you are not looking for anything in particular, you can always find out works of famous street artists and performers on the streets. But also there is one place, which is impossible to avoid if you are looking for the concentration of modern culture in Barcelona. This place is the Museu d'Art Contemporani de Barcelona (MACBA).
History
MACBA was founded in 1995 opening the doors for the visitors in the heart of Barcelona's old center. The building of the museum is totally new, designed by a North American architect Richard Meier. Now MACBA is rightly considered to be the concentration of works and exhibitions of world known artists. This museum aims to incorporate art innovations and involve society in the exciting process of creating contemporary culture.
Museum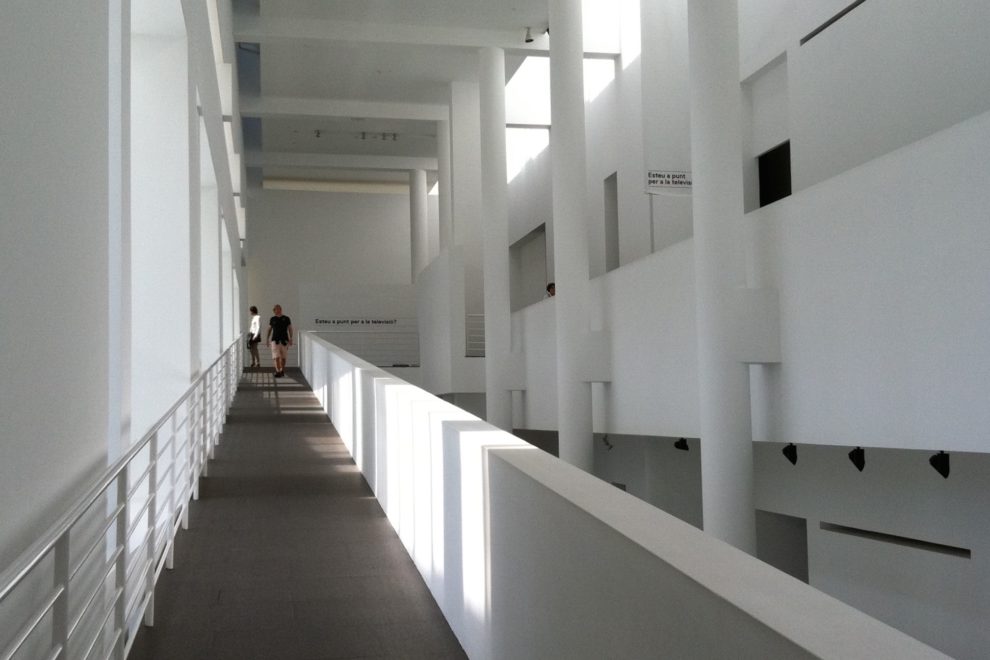 Exhibitions and events
MACBA museum collection consists on avant-garde artistic masterpieces from the beginning of the 20th century and includes approximately five thousand works of Spanish and international artists. Because the size of the collection, MACBA doesn't have its permanent exhibition.  Constantly changing its pieces,  enables visitors to see the evolution of modern art and follow its new discussions. You can find out what works are currently on show in Collection Holdings section on the MACBA´s website.
Collections



Moreover, they offer many activities such as excursions with the guided tours, open seminaries, conferences, and workshops both for kids and adults. Thanks to the MACBA Study Centre you can also enjoy a free access to the museum's books, publications, and archives.
Skate after art
Plaça dels Àngels, a square where the MACBA is situated in, is also a famous spot for skaters. A wide space of the plaza and its smooth surface attracts fans of skateboarding from all over the world. Apart of riders you can meet there a plenty of young people sitting around and drinking sodas.
Plaça dels Àngels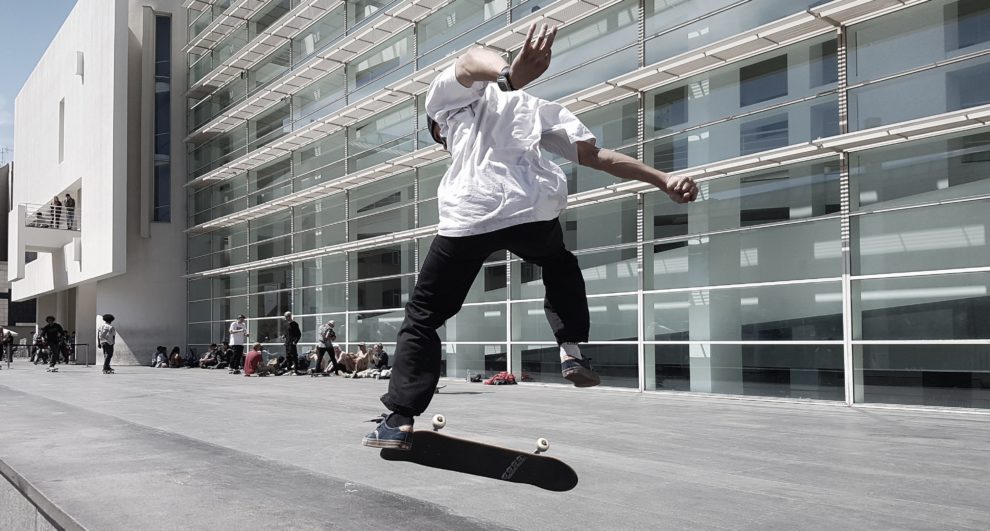 Information details
Opening Hours
Working days: 11 am to 8 pm
From September 25: 11 am to 7:30 pm
Tuesday: Closed
Saturday: 10 am to 8 pm
Sundays and holidays: 10 am to 3 pm
Thursday from July: 10 am to 8 pm
Special dates from 10 am to 3 pm: August 15, September 11 and 25
Open Day, September 24: 10 am to 8 pm
Tickets
ENTRY TICKET: 10 €
The admission ticket is valid for one month. It allows unlimited multiple entries to all current exhibitions for one month from the date of purchase. The admission ticket is valid for one month.
REDUCED ADMISSION PRICE*: 8 € Students, journalists, teachers.
FREE ADMISSION*: Friends of MACBA, children under 14, tarjeta rosa.
CARNET AMIC PASSI (PASS): 15 € Unlimited entry to MACBA for one year.
ARTICKET: 30 €. 1 ticket / 6 museums = 30 €. The best art in one ticket.
Don't waste your time in queues! Book your ticket in advance HERE.
*Requires proof of entitlement.
Looking for a place to stay in Barcelona? Take a look at our ACCOMMODATION IN BARCELONA with BARCELONA HOME!