Explore the unique places full of beauty, history and the story hidden in every piece of art.
Barcelona is the perfect place for sightseeing, tasty cuisine, various festivals, but for the best galleries in Spain as well! During one of the colder or rainy days, for all passionate art lovers or the whole families, art galleries can interest every aged generation. Barcelona is rich in the options of art, and we believe, that it might be hard to choose the best. So we did this job for you, here are the best art galleries in town!
#Artur Ramon Art Gallery
Artur Ramon Art Gallery is one of the oldest art galleries in Barcelona, dated back to 1911. Over more than hundred years of its continuous existence, 4 generations of antique dealers were working in the gallery to bring the best pieces from antique to contemporary art. More than 300 exhibitions were set in the gallery, offering the best from the ancient art, like spectacular sculptures, old ceramics, and engraving, historical furniture or objects from glass and silver. Except those, historic-worth paintings and drawings are the main reasons, why the gallery could be proud of. The gallery is specialized in antique art and wants to bring it in a new, modern, contemporary way to the audience, what creates a new way for the visitors, how to understand and enjoy the beauty of the art.
The whole gallery is divided into two parts: the Art Space and the Private Art Gallery. The Art Space represents the place, where the exhibitions take place, where the researchers and artists show the antique art transformed and explained through contemporary art. Except for those, many presentations, activities, and conferences are set here. The second part, Private Art Gallery, is dedicated to the management of the gallery, space ideal for researchers, who can gain inspiration for their artwork from the huge library with more than 6 000 pieces of books.
It is worth to mention the success of the gallery in the field of exhibitions around the whole world. The gallery could be proud of the regular exhibitions in the events like TEFAF Maastricht, Salon du Dessin in Paris, Fine Arts Paris, Master Drawing in New York or London Art Week.
Address: Carrer de Bailén 19, 08010 Barcelona
How to get there: Metro L1 (Arc de Triomf), Bus 19, V19 (Pg. de Sant Joan – Alí-Bei)
Opening hours: Mon – Fri: 10:00 am – 2:00 pm/4:00 pm – 8:00 pm
Phone: +34 93 302 59 70
Email: art@arturamon.com
Website: arturamon.com
#Project SD
Project SD gallery was set up in 2003, so it does not have a deep history, but over the short duration of its existence, many new projects have been created. The gallery is focused on contemporary art and give chance to young talented artists to lead a dialogue with experienced renowned artists. This is the way, how the gallery wants to bring new, fresh ideas to the art and support individuals interested in all types of art.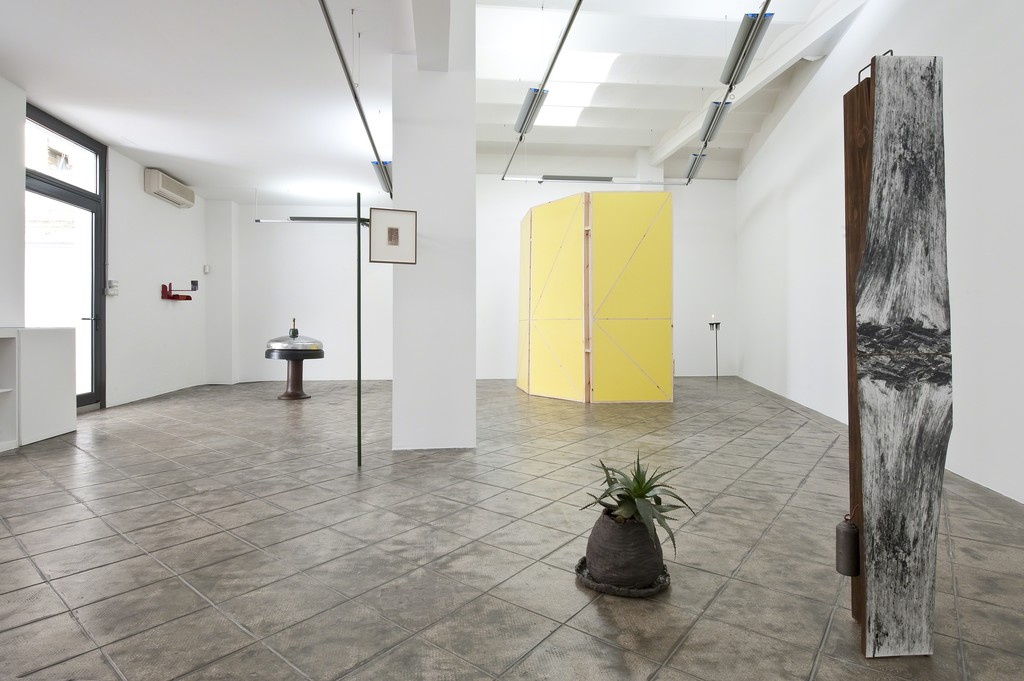 During the existence of the gallery, various exhibitions, presentations, and events have been set. However, Project SD brings special attention to presenting the books of the artist works through permanent or special exhibitions and also selling them through their webpage. Project SD has its own editorial task since 2008. PDS books have started with Archivo J. R. Plaza by Inaki Bonillas and are still growing.
Although the gallery was set up only 15 years ago, it showed the hard work and success in his field and was awarded as "Arte y Mezenazgo award" from "La Caixa" for exceptional galleries. Project SD is also a member of ArtBarcelona Association of Galleries. The gallery continuously wants to improve the contemporary art, that is presented by well-experienced or young artists there. The fact, that they are concentrated more on the personality and attitude of the artists instead of commercial part, creates a unique environment and results, that are worth to visit.
Address: Passatge Mercader, 8 Baixos 1, 08008 Barcelona 1
How to get there: Metro L2, L3, L4 (Passeig de Grácia), Metro L3, L5 (Diagonal)
Opening hours: Tue – Fri: 11:00 am – 7:00 pm, Sat: 11:00 am – 3:00 pm
#Blueproject Foundation
Blueproject Foundation is another unique place, where the visitors could be amazed by contemporary art in a form of various disciplines. The gallery was found only 5 years ago, in September 2013, but has developed a strong offer of the art from new and renowned artists. Over 2 floors, exhibitions from private exhibitors or renowned artists can be seen by visitors.
Performance, dance, music, sculptures, installation, painting or video-art, all kind of art-expression are welcomed. Thanks to this, Blueproject Foundation offers art in a wide diversity of expressions. The whole space serves as a place to express and encourage young talents in the field of art, inspire and motivate them and helps the audience to understand the idea behind contemporary art. The gallery organizes "Call for the Artists-in-Residence" yearly, in order to support new ideas, artistic and cultural proposals.
The whole gallery is divided into two different parts. Il Salotto is aimed to perform the most known contemporary artists and their precise work, mostly from the international art scene. The artists like Wolfgang Laib, Chen Zhen, Michelangelo Pistoletto have been hosted here, among other famous artists. Sala Project offers all the ways of art-expression, new project and ideas from experienced and young artists, mostly from the domestic scene. Talented individuals have the opportunity to show their ideas here. Blueproject Foundation offers also space for artists, who need quite a space for inspiration, cooperation with other or teaching. El Taller is the place for rent in the gallery, suitable for all activities related to art.
Address: Carrer de la Princesa 57, 08003 Barcelona
How to get there: Metro L4 (Jaume I), Bus 120 (Princesa – Montcada)
Opening hours: Tue – Sun: 10:00 am – 8:00 pm
Looking for an apartment in Barcelona? Check out our SPECIAL DEALS ON APARTMENTS all over the city with Barcelona Home!