Where to ice skating in Barcelona? This is what you may be asking if you know that in Barcelona it is never freezing. Nevertheless, you still have the opportunity to do this wonderful winter sport in the city during this time of the year. Nothing better than grabbing your friends, partner or family and spending a couple of fun-filled hours at the ice skating rink. Let yourself feel as if you're in a Christmas fairytale and maybe after the visiting the Winter markets of Barcelona take a look at the ice skating rink. After the tasting all the delicious sweets and a warm cup f hot chocolate, it could be nice to move a bit.
Unfortunately, this year the usual and very famous open-air ice skating rink at the Plaza Catalunya called Bargelona (the "gel" is ice in the Catalan language) is out of order. It is a pity because it used to be the biggest ice rink in Europe with a surface of 4,000 m2, and room for 350 skaters on the rink with always nice and welcoming atmosphere. But no worries! We already know the solution where and how to ice skate this year.
 #FC BARCELONA ICE SKATING RINK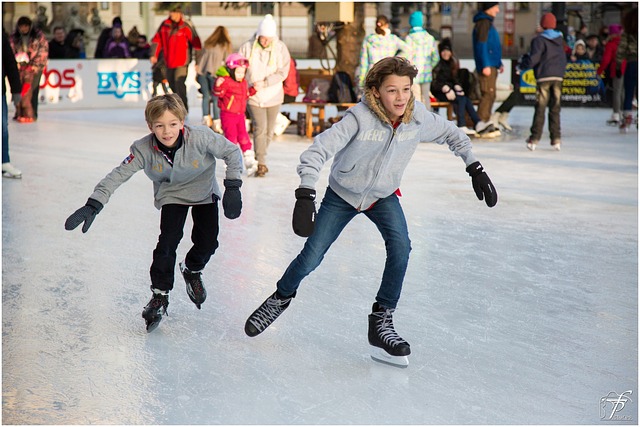 Palau de Gel ice skating rink is the home of FC Barcelona's ice hockey team. Located at the main entrance of FCB. Here you can also find ice skating school and skate rental services. The Ice Rink is the home of the amateur sections of ice hockey and figure skating and can also be used for ice skating by the general public. The rink is located in the district of Les Corts near the L5 Collblanc metro station. The members are eligible for a 25% discount. It is necessary to bring your gloves or buy a pair there because the gloves must be worn during skating for all also helmets for kids under the age of 12 years.
Opening hours: 
Monday – Thursday: 10:00 – 14:00 h
Friday: 10:00 – 14:00 h and 17:00 – 20:00 h
Saturdays, Sundays and holidays: 11:00 – 14:00 h and 17:30 – 20:30 h
Prices:
 Entrance and skates rental: 13.40 €
Entrance with own skates: 8.70 €
 # SKATING CLUB OF BARCELONA
Gel Skating Club is a modern ice skating rink and ice skating club in the center of Barcelona. This place is open 365 days in the year. The closest metro stations are L4 Girona & L2 Tetuán. Here is available curling, skate rental and skating lessons in the evenings also.The wearing of the gloves is obligatory as usual.
Opening hours: 
Monday – Friday: 10:30 – 14:00 h and 16:30 – 20:30 h
Saturday: 10:30 – 14:00 h and 16:30 – 21:00 h
Sunday and Holiday: 10:30 – 14:00 h and 16:30 – 20:30 h
Prices: 
Entrance and skate rental: 15,00 €
Entrance with your own skates: 12,00 €
# THE ICE RINKS OF THE SHOPPING MALLS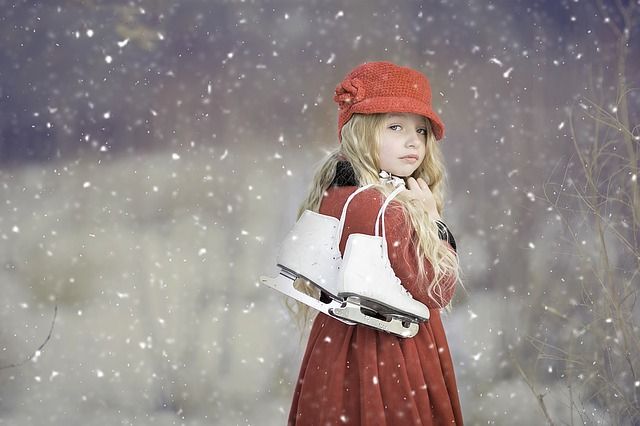 If you need to buy some gifts for the family members, but don't want to struggle all day long with the shopping, you can rest at one of these places actively and have some fun between visiting two shops. These ice skating rinks are a bit smaller but perfect for a quick rest or a few hours of the common family program. While the mommy is shopping the daddy may stay with the kids at the rink.
LA MAQUINISTA SHOPPING CENTER: From 24th of November to 7th of January you can enjoy the ice rink at the Clock Square of La Maquinista (Plaza del Reloj de La Maquinista).
Opening hours: 
Monday – Friday: 17:00 – 21:00 h
Saturday – Sunday: 11:00 – 14:30 h and 15:30 – 21:30 h
Prices:
Entrance and skate rental:
Monday – Thursday:  5,00 € / 30 min
Weekends and holidays: 7, 00 € / 30 min
PEDRALBES SHOPPING CENTER: This open-air ice rink is open from 26th of November to 8th of January.
Opening hours: 
Monday – Friday: 17:00 – 21:00 h
Weekends and holidays: 11:00 – 21:00 h
Prices: 
Regular hours entrance and skates: 8,00 €
In low-cost hours (11h – 12h and  14h – 16h, weekends at 20h – 21h): 4,00 €
Looking for an apartment during your winter holiday in Barcelona?
Check out our SPECIAL DEALS ON APARTMENTS all over the city with Barcelona Home!