Indian gastronomy has become very popular in recent times and has become one of the most popular cuisines in the world. Exoticism and a mix of flavors have led to the opening of many Indian restaurants in all the major cities of the world and Barcelona is no exception. As a cosmopolitan city, Barcelona hosts a large number of Indian restaurants, some, like everywhere in the restoration, better than others.
Indian cuisine is distinguished by two different traditions. The first, prevalently in the North, use meat and the second, widespread in the South, which is mainly vegetarian. The South Indian cuisine is the one that is most characterized by the great use of spices to flavor the dishes and accompany the vegetables. In Indian cuisine, it is widely used with eggs, milk and dairy products in general. You could classify Indian Cuisine, especially in restaurants, such as non-vegetarian cuisine, milk-egg-vegetarian cuisine, and lacto-vegetarian cuisine.
If this introduction made you an appetite, keep reading to know which are the 5 best Indian restaurants in Barcelona! Disfruta tu comida!
#Swad
The Swad restaurant specializes in home-made Indian cuisine. It is located in Poblenou, in the district of Sant Martí, and its owner, Punit Gupta, is responsible for delighting the diners from his position as a chef, where he manages with competence and experience.
Spices, curries are elements that characterize the traditional cuisine of India. Gupta knows it well and conquers you with elaborations like slices of aubergine covered with chickpea flour, fish curry with spices, curry in tamarind and coconut leaf, chicken tikka masala and many others.
Address: Carrer de Sancho de Ávila, 167, 08018
Telephone: +34 931 72 81 31
Open hours: Monday closed; Tuesday – Sunday: 12:30-16, 19:30-23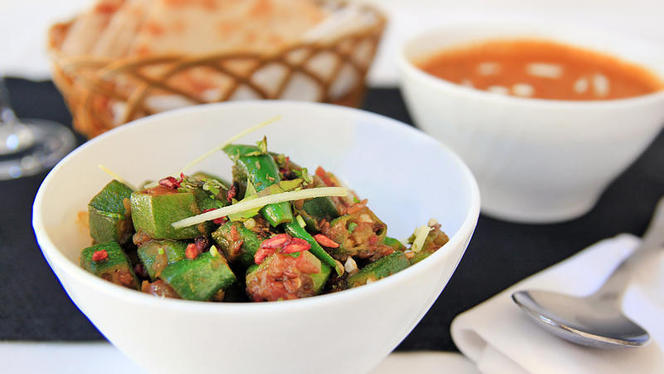 Photocredit: Swad Bcn
#Rasoi
The Rasoi is a restaurant that introduces you to the best flavors of Indian cuisine with a touch of Barcelona hospitality. From the banquet of the most elaborate meals by the most experienced chefs to the minimal environment and from the relationships with the customers, the excellent razor kosher experience that will surely make you spend one of the most "tasty" evenings in your life!
Address: Carrer de Londres, 63, 08036
Telephone: +34 931 17 05 61
Open hours: Monday – Sunday: 13-16, 19:30-23:30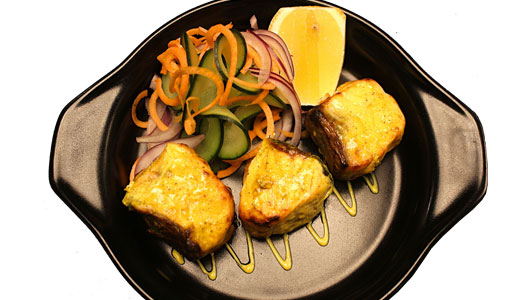 Photocredit: Rasoi
#Bembì
Bembì is born from the ambition of connecting Barcelona with India through gastronomy and does so by offering a culinary experience of the highest quality. You will only find authentic Indian recipes served with a modern presentation, which will make you travel to India without leaving Barcelona.
Address: Carrer del Consell de Cent, 377, 08009
Telephone: +34 935 02 49 52
Open hours: Sunday only lunch; Tuesday – Sunday: 13:15-15:45, 20:30-23:30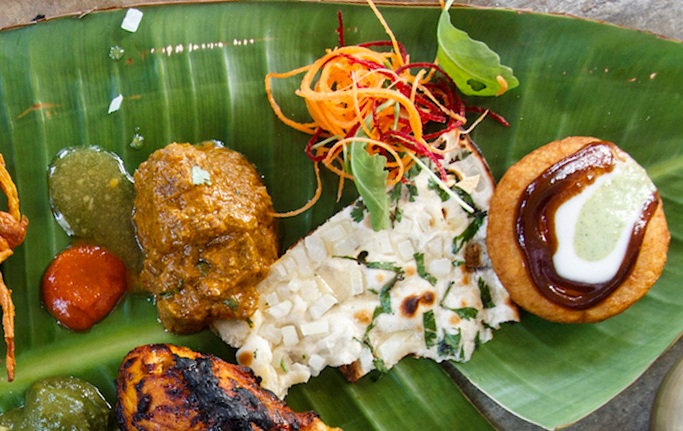 Photocredit: Bembì
#Bollywood
Indian cuisine is one of the most famous internationally, has its characteristics and easily identifiable despite the great variety.
In Bollywood, you can taste a typical Indian cuisine, thanks to the presence of native chefs. Vegetables, rice dishes and exquisite lamb and poultry dishes made in tandoori. All of them possess common characteristics such as balance in the mix of tastes and textures and the master in the art of combining flavors with spices and aromatic plants. Every Friday and Saturday at 9:30 p.m. you can attend the Bollywood dance show!
Address: Av. de les Drassanes, 27-29, 08001
Telephone: +34 935 18 18 89
Open hours: Everyday 12-00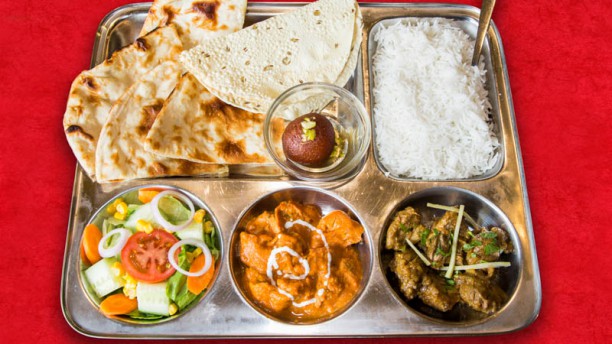 Photocredit: El Tenedor
#Maharaja
Maharaja Restaurant is a restaurant with an exotic dining experience thanks to its exceptional cuisine, which brings you the flavor of authentic non-Veg Indian cuisine, to what your taste buds. Since all food is cooked and cooked to order, there is always something for everyone.
Address: Rambla del Raval ,14 08001
Telephone: +34 934 425 777
Open hours: Everyday 12pm – 12 am.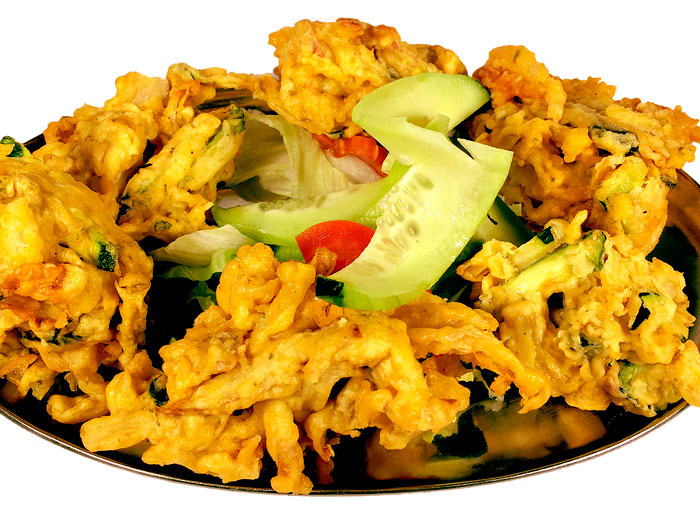 Photocredit: Maharaja

Looking for an apartment in Barcelona? Check out our
SPECIAL DEALS ON APARTMENTS
all over the city with Barcelona Home!