Barcelona, being the third Flamenco capital in Spain, is globally recognized for this traditional Spanish dance. Moreover, Flamenco actually originates from Andalusia and can be performed not only alone but also as a duo. The whole dance includes for instance singing, guitar playing, hand and finger clapping. It is worth mentioning that Flamenco is further noted on UNESCO's 'intangible cultural heritage' list. If you want to immerse yourself and have insight into the cultural Spanish atmosphere, stay with us as we guide you through the places which provide the best flamenco shows in Barcelona!
Top 3 places for a flamenco show in Barcelona:
#1 Los Tarantos
Source: www.tripadvisor.es
Los Tarantos, in the heart of Barcelona in Barri Gothic next to the famous La Ramblas street, is considered as one the oldest flamenco venues. In the same vein, if you wish to enjoy an authentic, short and at a reasonable price flamenco show, Los Tarantos is perfect for you. They have around 3 to 4 shows per night  (19:30 / 20:30 / 21:30 / 22:30); of 30 minutes with 5 to 7 performers. Moreover, Los Tarantos also includes a full service bar and a seating area, giving you the opportunity to enjoy this journey through the Spanish culture. In addition, the ticket price is at 15 euros.
Adress: Plaça Reial 17, Barcelona
Telephone: 933 19 17 89
Email: [email protected]
Website: http://www.masimas.com/en/tarantos
#2 Tablao Cordobes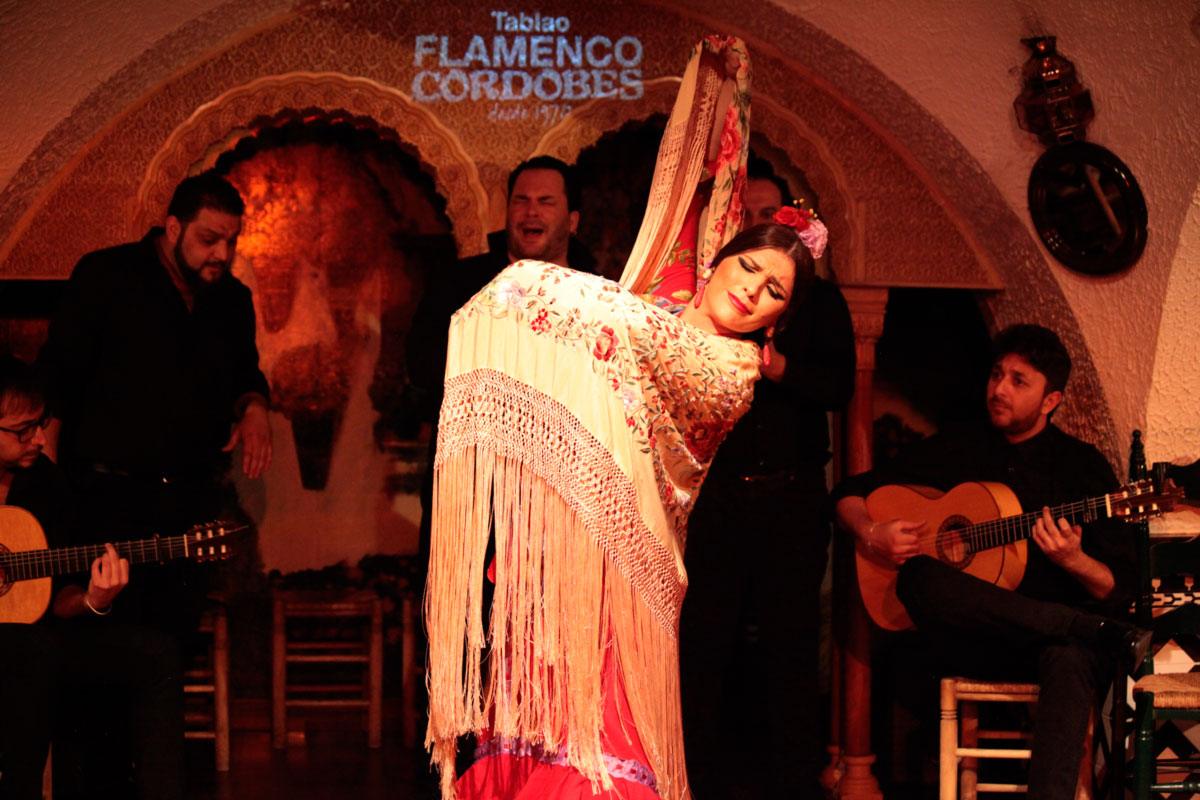 Source: www.tablaocordobes.es
Another good place for a flamenco show is Tablao Cordobes, in the city center of Barcelona. Most importantly, this it is one of the places where you can watch a real « duende » dance; which means elf. Besides further enjoying the show, you will also be able to have a drink and taste some delicious food at Tablo Cordobes while having a look at the performance.
Address: La Rambla, 35, 08002 Barcelona
Telephone: 933 17 57 11
Email: [email protected]

 If you are looking for accommodation in Barri Gottic, contact us or visit our website!
#3 Tablao Flamenco de Carmen
Source: www.tripadvisor.es
Tablao Flamenco de Carmen is a restaurant that is in the Poble Espanyol in Montjuic. Moreover, it pays tribute to the famous flamenco dancer Carmen Amaya; admired among others such as Charlie Chaplin, Greta Garbo and Orson Welles. Likewise, the stage is pretty dynamic and will let you further enjoy the different strains of flamenco. Indeed, in this way, you can discover the variety of this art and travel through the Spanish culture with them.
Address: Av. de Francesc Ferrer i Guàrdia, 13, 08038 Barcelona
Telephone: 93 425 4616
Email: [email protected]
If you are looking for accommodation in Sant Montjuic, contact us or visit our website!
In the same vein, are you planning a trip and looking for an accommodation for your stay to see the best flamenco shows in Barcelona? Check out these GREAT APARTMENTS in the city centre!