Where to go on New Year's Eve in Barcelona ?
No need to keep wondering where to go on New Year's Eve in Barcelona. New Year's Eve, also called Nochevieja in Spanish and Cap d'Any in Catalan; it can be celebrated in various locations. Also, in many different ways around the city. There isn't just a single or specific destination where people celebrating the turn of the year. However, what we do have is a collection of possible options for the evening, both early and late into the night! Indeed, in this post we'll be presenting the most notable events for the New Year's Eve in Barcelona that you should consider for an unforgettable night, and the answer to Where to Go on New Year's Eve Barcelona.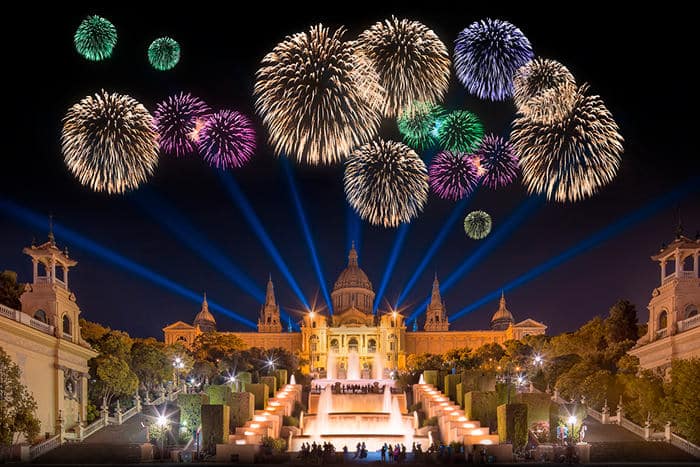 The traditions
On La Nochevieja, which means 'the old night' in Spanish, families and friends often gather together to enjoy a late meal. Indeed, being the last one of the year, before hitting the big parties. According to the Spanish tradition, you should wear red underwear and eat twelve grapes at midnight, one at each chime of the clock in the countdown. These two traditions are said to bring good luck! The fireworks are held near Plaza España, around the beautiful Magic Fountain. You can find several Plaza España accommodations and book ahead to be as close as possible to the party. You'll also be able to see people on the streets and terraces firing their own fireworks.
Indeed, this last food tradition is exclusive to Spain. Its foundation has nothing to do with religious or cultural reasons, but rather with economic interests. Its origin goes back only to the beginning of the last century. It had its concrete origins in 1909, in the Bajo Vinalopó in Alicante, year in which some wine growers of this region had the brilliant idea of distributing grapes, said to be "lucky" to the people who were waiting to celebrate the new year, and thus get rid of the surplus of their harvest.
Additionally, this event is broadcast live on television, both on national and regional channels. Officially, the 12 bells are rung every year from the Puerta del Sol in Madrid. Moreover, from their homes or in restaurants, Spaniards wait for the moment of the first bell to start eating the twelve grapes. One grape is eaten every three seconds, one for each ring of the bell. Before the 12 bells, a metallic ball comes down from the clock and four quarters are rung.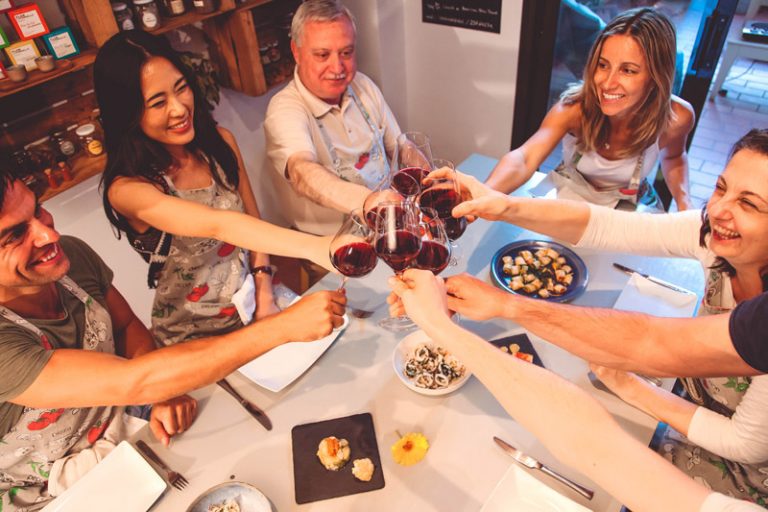 Where to go on New Year's Eve in Barcelona
Plaça de Catalunya is a popular destination for locals and tourists alike to welcome the New Year, with around 50,000 people gathering together in this square.

La Rambla will certainly be packed with people as well. If you're going there, remember to take your plastic cups with you, as no glasses are allowed in Plaça de Catalunya on Cap d'Any.
The tower of Torre Agbar has traditionally celebrated New Year by lighting up in an array of colours.
The better alternative is the Magic Fountain of Montjüic with its own New Year 's Eve countdown show. Water, colors and music are combined in a dramatic show sure to please your senses.
If you are looking for accommodation in Barcelona where you can spend the new year, visit Barcelona-Home.
New Year's Eve Nightlife
After midnight people often attend New Year's Eve parties, organized by nightclubs and bars. Also, to give you the best options to plan your night ahead we will provide you with a guide of the most popular nightclubs and parties during this night. The guide includes all the details you will need to make the night unforgettable. Follow this link to get all the information you need!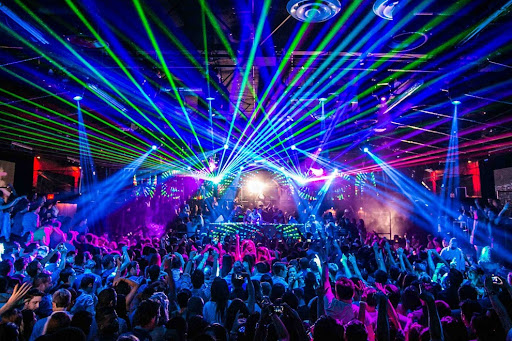 Here is our selection of the best clubs:
# 1 Catwal
Address: Carrer de Ramon Trias Fargas, 2-4,
Opening hours: 23:50 – 6:00

# 2 Opium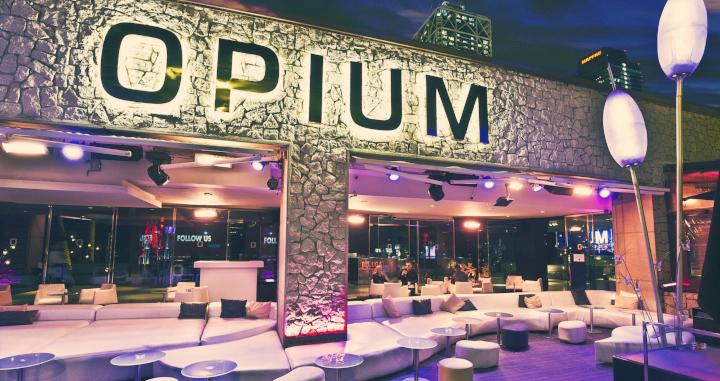 Address: Passeig Marítim de la Barceloneta, 34
Opening hours: 23:30 – 6:00

# 3 Pacha
Address: Carrer de Ramon Trias Fargas, 2
Opening hours: 23:50 – 6:00
# 4 Shôko
Address:  Passeig Marítim de la Barceloneta, 36
Opening hours: 23:50 – 6:00
Practical information
The following day, January 1st, is a public holiday in Spain. If you're visiting Barcelona for a short term stay, this holiday should be taken into account.
The metro system will be running all night on New Year's Eve in Barcelona; helping you move around from one party to another a lot faster. Even so, many people will be using the metro so be sure to have a flexible timetable.
If you are planning on eating out, it's highly recommended to reserve a table beforehand. Indeed, most quality restaurants will be fully booked on New Year's Eve in Barcelona.
Finding accommodation in Barcelona for New Year's Eve can be difficult because of the busy season, but don't hesitate on visiting our website to see some available suggestions.
So, are you planning a trip to Barcelona and looking for somewhere to stay? Thus, why not take a look at the AVAILABLE APARTMENT RENTALS ON OUR WEBSITE! So, please feel free to contact us with any questions you may have.