Best Bars in Sitges
The coastal town of Sitges is located 35 miles south of Barcelona and, despite its relatively small size, it is home to some great bars which offer enjoyment for a wide variety of people. True to its stereotype, the nightlife offering of Sitges is predominately focused on the gay community. However, the social scene in Sitges, much like the community it inhabits, is very welcoming and there are an array of bars to visit ranging from low key gin bars to vibrant themed bars. We have handpicked the best bars in Sitges, which we believe will provide great atmospheres and even better drinks for all who visit this beautiful town.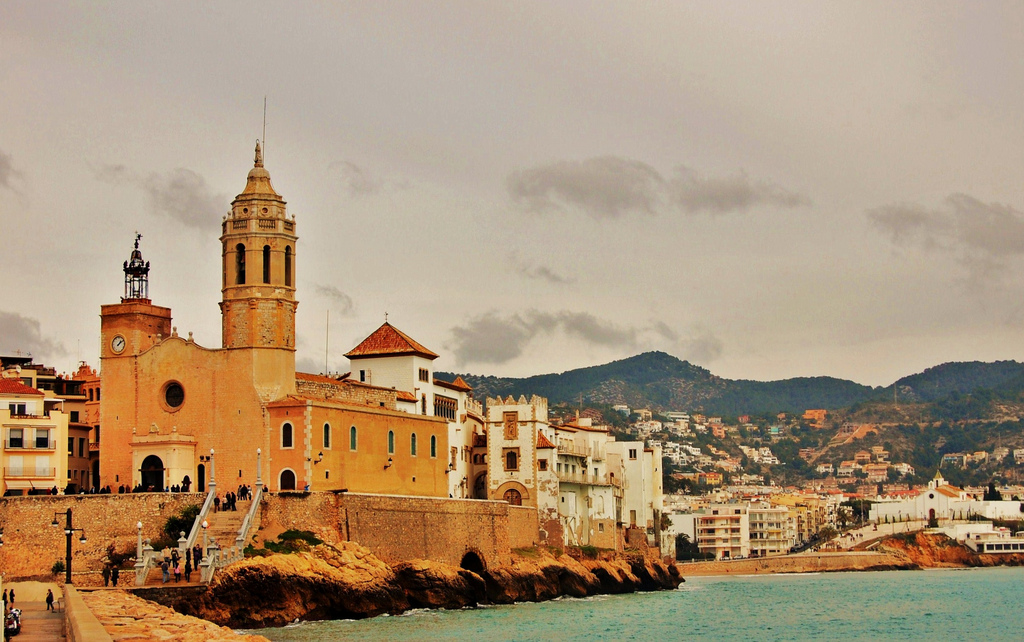 #1 Voramar
Located by the picturesque beach of Sant Sebastia, Voramar is a prime location to grab a drink for both tourists and locals, thanks to its famous cocktail menu. Their specialities, which are as picture-perfect as they are tasty, include classics such as Mojitos, San Francisco and Pina Coladas. They also have strong signature cocktails including cocktails such as Vora Vora, the Pirate and Tropics. Voramar is decorated in a nautical theme, with low lighting and dark wood finishes and is the perfect spot to relax and enjoy a cocktail by the beach.
 
Opening hours: Monday, Tuesday, Thursday & Friday 16:00- 01:00 & weekends 12:00- 01:00
Address: Carrer de Port Alegre, 55, 08870, Sitges, Barcelona
#2 El Gin Tub
El Gin Tub is exactly what it says; a bar dedicated to serving an extensive selection of Gins. They create gin cocktails using homemade aromatics, infusions and bitters, meaning you can design your drink to your exact liking. The best part is that they brew their own gin on-site, making it a truly unique experience.
Entering this basement bar, the decor will transport you to an old Englishmen's club and even features a cast iron Victorian bathtub in the middle of the floor. The bar also features live music and burlesque shows, adding to its classy and sophisticated atmosphere.
Ver esta publicación en Instagram

Opening hours: Monday & Tuesday 20:00-21:00; Wednesday 20:00-23:00; Thursday & Friday 18:30-23:00; Saturday 17:00-23:00; Sunday 12:00-23:00
Address: Carrer de Les Parellades, 43, 08870, Sitges, Barcelona
#3 Vivero
From a wide variety of drinks to an extensive mediterranean-Catalan cuisine menu, Vivero has it all. Located in the rocks above the ocean, Vivero has an iconic view that you won't get from any other bar in Sitges. Experience their seafood gastronomy to accompany your amazing drinks and great friends. If you want to enjoy a different afternoon looking at the ocean and letting your worries wash away, this is the place for you!
 
Source: www.thefork.com
Address: Paseo Balmins, s/n, 08870 Sitges España
Opening hours: Every day from 10:00-24:00
#4 Sinmás
Sinmás or "no more" is a bar, restaurant and tapas bar. There you can enjoy your special moments with friends, groups and family. The bar/restaurant is available to book out for celebrations and events. Special menus are also available upon request.
Address: Carrer d'Espalter, 2, 08870 Sitges, Barcelona
Opening hours: Tuesday to Friday 19:00-24:00 & weekends 12:00-16:00 & 19:00-24:00
#5 Bar Guitar Shop
Many describe the Bar Guitar Shop as, a local music bar, with good people and a better ambience. It's also the perfect spot for sports fans to watch the "El Clasico" matches as they have a big projector screen. They also have live music and occasional DJs – depending on the night. In addition you can rent the venue for private parties and events upon request!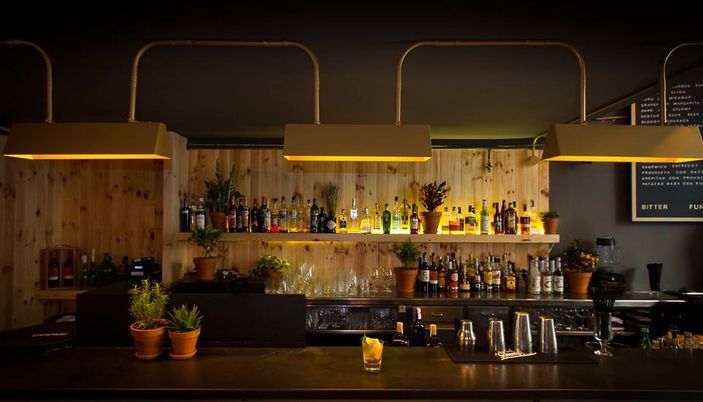 Address: Carrer d'Illa de Cuba, 12, 08870 Sitges, Barcelona
Opening hours: Thursday 19:00-02:00 & Fridays-Saturday 19:00-03:00
#6 Bar Jardin – Hotel Sitges 1883
The bar belongs to the Hotel Sitges 1883. It is named after the year the hotel was actually built in. Outside in the garden, there is a hippie-chic atmosphere and long beds for you to enjoy wines, tapas and cocktails. The dishes at Bar Jardin are available every day for dinner and on weekends for both lunch and dinner.



View this post on Instagram
Address: Carrer Sant Isidre, 37, 08870 Sitges, Barcelona
Opening hours: Tuesday to Sunday 20:00-23:00 for wines, tapas and cocktails / From 23:00 cocktail bar
#7 El Donostiarra
El Donostiarra is one of the best bars in Sitges to sit and lounge with your friends. It's the typical Basque restaurant and tapas bar, they offer you a quality service and a rustic ambience to enjoy your experience. With a focus on finger food and local drinks. They even do delivery to home!
Address: Carrer Major, 14, 08870 Sitges, Barcelona
Opening hours: Every day 09:00-24:00, closed on Thursday
#8 El Café de La Plata
This Gastro bar club has been offering trendy meals and drinks for over eleven years.  Its sober and modern design offers the perfect stage for its cocktail show. The formula is to unite gastronomy and club culture with a brand with a powerful image and a singular philosophy. The food comes highly recommended by all who have eaten there!
Source: www.elcafedelaplata.net
Address: Passeig de les Drassanes 47 Port de Sitges, 08870 Sitges, Barcelona
Opening hours: Wednesday to Thursday 17:00-23:30 & Friday, Saturday & Sunday 13:00-23:30
#9 El Piano
El Piano bar is a theatrically themed bar that offers great music, including live cabaret performances from highly entertaining professional performers. Known as one of Sitges' most popular bars, its welcoming staff and contagious atmosphere make it the perfect spot for those who like live music and performances whilst they enjoy a drink. They also have sing-a-long video clips which encourage people to join in on the fun and sing nostalgically to much loved classic show tunes and latest hits.
Source: www.tripadvisor.es
Opening hours: TEMPORARILY CLOSED DUE TO COVID19
Address: Sant Bonaventura, 37, 08870, Sitges, Barcelona
How to get to Sitges
TRAIN: The C2 train travels to Sitges from stations Estació de França, Passeig de Gràcia, and Estació Sants. However, not every train goes from Estació de França, therefore it is best to check the timetable if you wish to travel from that station. A single journey costs €4.10 and a return journey €7.20.
BUS: Buses to Sitges from Barcelona leave from Plaça España and Ronda Universitat during the day. They are run by a bus company called MonBus. The night buses operation between 0:55 and 5:51 run from Plaça de Catalunya under numbers N30, N31 or N32. A single journey costs €4.10.
CAR: There are two options for getting to Sitges from Barcelona by car. The first one is a scenic route along the coast, meanwhile, the second one is a motorway C-32. The second option is faster, however, you have to pay a toll.
Are you planning a trip to Sitges and looking for somewhere to stay? Why not take a look at the available apartment rentals on our website! Please feel free to contact us with any questions you may have.