Designer labels; the epicenter of modern-day consumerism and sometimes the very affirmation of our materialistic character. There is no denying our draw to labels, whether it be a watch, handbag, clothing item or latest gadget, sealing an item with a designer stamp catapults its popularity and transforms it into a much-coveted purchase. However, in reality, the majority of us cannot afford such luxurious goods. We must come to terms with the fact that we are destined to shop in Primark for the rest of our days, right?…Wrong!
Luckily enough, Barcelona is home to many high-end second-hand stores which sell designer goods at a fraction of their original retail price, meaning that each and every one of us can step out in head to toe designer style. We have compiled a list of different designer second-hand stores which sell everything from clothing, furniture, electronics and watches so that you can feel like a million Dollars while still having enough change in your pocket for a coffee afterward!
There is a saying…"Behind every powerful person, is an even more powerful and expensive watch". To those who possess a designer watch, it can exude confidence more so than any other worldly possession. A watch symbolizes class, organizations and pride, traits which we all aim to be identified by. Chronoexpert is the world's largest exclusive watch website where you can find your favorite brands and a wide range of new and used luxury watches. Chronoexpert act as a global intermediary in the sale of some of the most luxury watches in the world, meaning that you can shop comfortably and securely from the comfort of your home in your own currency.
If you are considering investing in a "timeless" piece, buying from Chronoexpert offer great advantages over traditional sellers. These include:
Prices are on average 40% cheaper for watches in perfect condition than buying from the designer source or in a retail store.
Chronoexpert offers such great variety that is unrivaled in the watch industry. You have the possibility of acquiring watches of all ages and makes.
You will have access to an array of vintage and limited edition watches.



In terms of the process, Chronoexpert wishes to instill confidence in their customers, whether they be sellers or buyers of luxury watches through the following steps:
They guarantee the security of the transaction from beginning to end
Sellers and buyers are guaranteed the payment, receipt and authenticity of the watch they have requested
To ensure the buyer is satisfied, Chronoexpert only releases the payment once the return period of 14 days has passed and held a 12-month guarantee with all watches.



Chronoexpert has an extensive range of luxury new and second-hand watches on offer at incredibly reduced prices when compared to their original retail value.  They feature highly recognizable brands such as Rolex, Cartier, Omega, Breitling, Patex Philippe and Panerai. Their website design makes the search for luxury watch effortless as you can apply filters such as brand, year, price, and watch details such as strap material and functions to name but a few.
Le Swing Vintage
Le swing Vintage is a high-end vintage clothing store located in the Gothic Quarter of Barcelona. Unlike many vintage clothing stores, Le swing specializes in the sourcing and sale of designer vintage clothing. The only way to describe this store is to bring you back to a time as a child when you would try on the contents of your mother's wardrobe and you felt as unstoppable in a pair of heels that were 10 sizes too big. Well… once you open the door to Le Swing Vintage, it will act as a montage to your childhood and evoke nostalgia. They stock brand such as Chanel, Dior, Yves Saint Laurent and Hermes, with key pieces ranging from the 1920's to present day, all sold at a considerably marked down price.
Gidlööf
The concept of Gidlööf was born during a dinner party where the store owners, Sofia Gidlööf and Guim Costa, were admiring the craftsmanship of an old Scandinavian table. According to their website, they thought "what if we bought furniture from the Nordic countries, from the fifties, sixties and seventies and sold them here? [Barcelons]". Today, Gidlööf, located in the heart of Born, is home to once off vintage furniture and objects, all of which have their own unique story to tell. Among their high-end vintage collection lies tables, sofas, armchairs, lamps, sideboards, shelves, chandeliers, most of which originate from Sweden and Denmark. Each item has been hand-picked by Sofia and Guim, making kitting out your house in the high end, vintage decor a truly personal experience.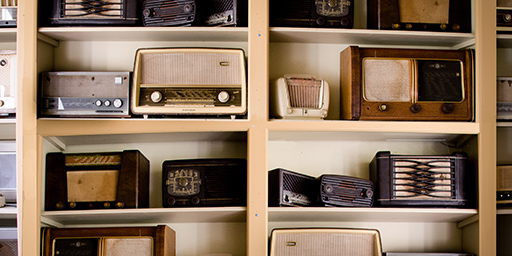 CEX
When we think of designer items, we are inherently drawn to clothing and designer gadgets are very often overlooked.  CEX is a store which sells second-hand gadgets far below market value. Once they receive a pre-loved gadget, they test its functionality and appearance and formulate a price based on its condition. Examples of their high-end products on offer include high spec Macbooks, Macbook pros and iPads, as well as a range of high range phones and consoles. CEX have seven stores scattered across the city and can be easily located with a google search.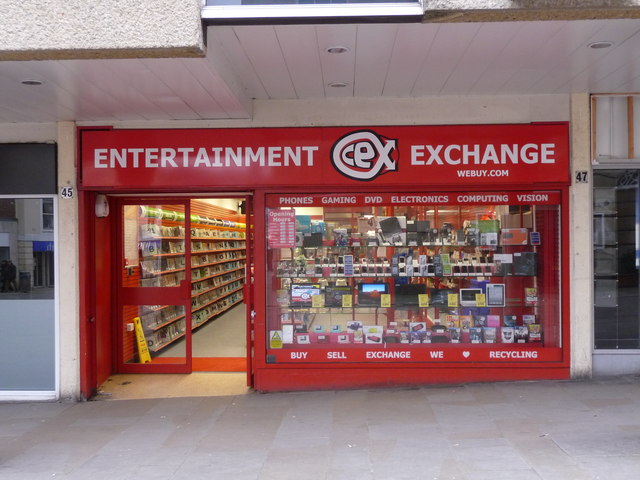 Thanks to our high-end second-hand luxury shop guide, you can now walk the streets of Barcelona and beyond and dress to impress, style your house and own the latest gadgets without breaking your piggy bank!
If you are looking for great accommodation in Barcelona at reasonable prices, then check out what we at Barcelona Home have to offer!