In Barcelona there are different centers that offer a buy-sell service for second hand objects.
Here you may find a lot of interesting things, especially since we are living in Barcelona, at very attractive prices or if you want a good way to earn money from something that you don't need anymore. Here you will find a 'Buy' Area and a 'Sell' Area. This kind of business is well known all around the world and some very big brands have  hundreds of shops.
Find your accommodation now!
Here you find contacts and addresses of the two biggest second hand shops in Barcelona: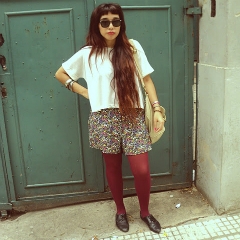 C/ Comte Borrell 22
08015 Barcelona
Tel: 934 436 037
Fax: 934 417 669
Balmes, 141
08008 Barcelona
Tel: 93 415 79 69
Hours: 10:30 – 14:00 | 16:30 – 20:30
C/ Floridablanca, 145
08011 Barcelona
Tel: 93 423 99 00
Hours: 10:30 – 14:00 | 16:30 – 20:30
C/ Navas de Tolosa, 358 – 362
08027 Barcelona
Tel: 93 408 77 48 Fax: 93 408 77 49
Hours: 10:00 – 13:30 | 16:30 – 20:30
Ctra. de Sants, 367-369
08028 Barcelona
Tel: 93 449 73 83
Hours: 10:30 – 14:00 17:00 – 21:00
Summer: 10:00 – 13:30 | 16:30 – 20:30