This year, Saint Patrick´s Day falls on Thursday, March 17, 2016.
Saint Patrick's Day occurs annually on March 17, the date marked by the death of Saint Patrick, Ireland's most celebrated patron saint. The festivities surrounding this date specifically commemorate Saint Patrick, and the subsequent arrival of Christianity in Ireland.
On Saint Patricks Day it is customary to wear shamrocks and green clothing or accessories. Saintt Patrick is said to have used the shamrock, a three-leaved plant, to explain the Holy Trinity to the pagan Irish. In pagan Ireland, three was a significant number and the Irish had many triple deities, a fact that aided St Patrick in his evangelisation efforts.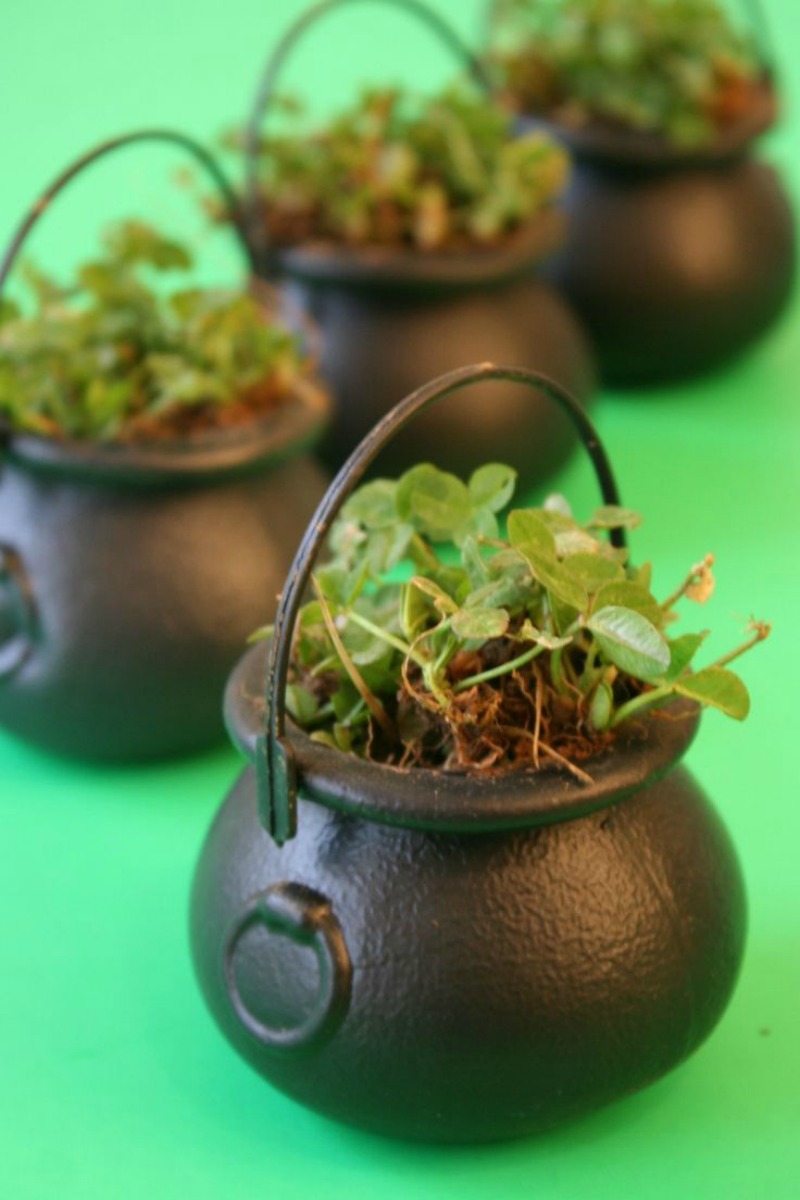 Saint Patrick's Day hats (photo credit: Faith Goble cc)
Saint Patrick's Day is a public holiday in the Republic of Ireland, Northern Ireland, Newfoundland and Labrador and Montserrat. It is also widely celebrated by the Irish diaspora around the world; especially in Great Britain, Canada, the United States, Argentina, Australia and New Zealand.
Find your accommodation now!
And yes, there are also festivities for the Irish community and everyone who likes to party with them in Barcelona!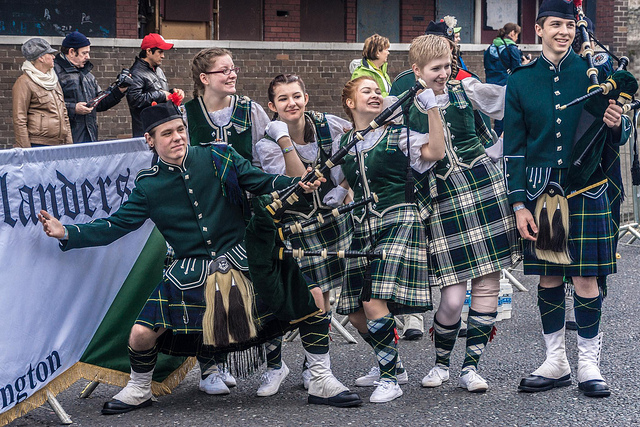 Traditional Irish clothes and bagpipes (photo credit: William Murphy cc)
The biggest crowd is expected to gather near Irish Pub Kitty's O'Shea at Calle Numancia and Avenida Diagonal, starting from 11 AM on Saturday, hosting a festival for the whole family. They offer playing rugby for the smallest, Irish dances and music with excellent bagpipers, besides also providing a visual journey through the different parts of the green island and English courses. There is also going to be a rowing regatta at Moll de la Fusta, Barceloneta beach, with typical wooden currachs, at 11 AM.  There's also gonna be lots of food and open air festivals with Celtic funk and soul bands and the Barcelonese Riverdance school Aires Celtes.
There is also gonna be different events during all the week-end, different rugby matches with Irish teams are going to take place in Barcelona as well: at Campo de La Foixarda and in La Teixonera (near Vall d'Hebron).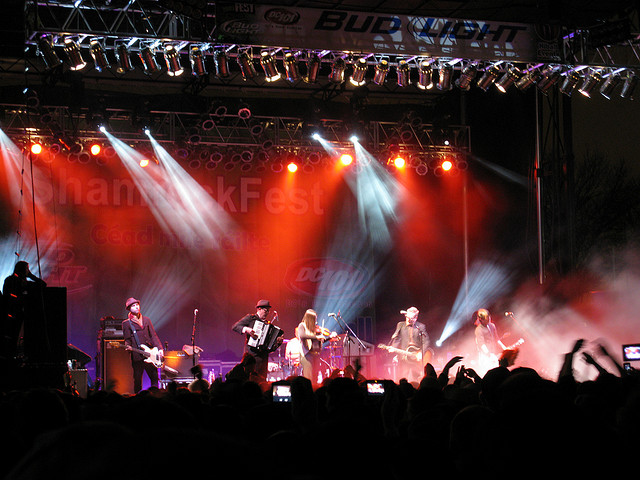 Traditional Irish music and dance (photo credit: thisisbossi cc)
TOP 5 Bars to celebrate St Patrick Day in Barcelona
Kitty's Pub – It seems like Kitty's Pub has been the first Irish Pub opened in Barcelona, 18 years ago ! He is localised in the Irish District, in Carrer de Numancia. During all the day, there will be a lot of activities (also for children) while listening and dancing Irish Dance, drinking beer and to finish this day by watching the best match of this day: England vs Ireland. If you are seeking an accommodation near this place, take a look to our Apartments in Les Corts.

Flaherty's Irish Pub – it's one of the most famous Irish Pub in Barcelona, you will found this one near "Las Ramblas". You could find good beers, and whisky, but also traditional dishes from Ireland, a great way to really celebrate this event as an Irish. Besides they will practices promotions on the drinks and dishes, so, you have no excuse to not coming and wearing green staff. Seeking an accommodation in "Las Ramblas", please check our Apartments in Barri Gotic.

Temple Bar – Obviously, it's the best place to celebrate this day ! This is the same bar as in Dublin, and you will feel like if you were there. This is the most famous name of Irish Pub in the world, and the best place in the world to celebrate this event.

Molly's Fair City Pub – This is the place to taste the best "Guinness" of Barcelona, the Irish beer brand but also some really tasty cocktails. This is very friendly place where you will only meet english-speaking. An advice, be there early, because it's getting crowded really quick !

Ryan's Pub – You probably already know this bar, because they offer cheap drinks, a lot of people and you always spend a good time. They will offer gifts, discount on beers, and it will be green everywhere !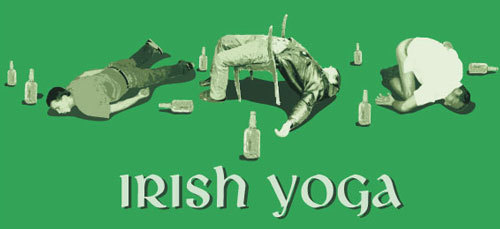 Irish traditions (photo credit: greyloch cc)
Don't forget to wear some green clothes, or you won't be lucky!
Enjoy Saint Patricks Day in Barcelona with Barcelona-home!
Featured image photo credit: LenDog64 cc