Don't you love discovering and exploring a city on a bike during your holidays? The Trivago blog made a compilation of the 14 best cities for cyclists, according to the "Copenhagenize" indicator. These bike-friendly cities go from Europe to Latin America!
Here's the top 14 bike-friendly cities in the world:
# 1 Amsterdam, The Netherlands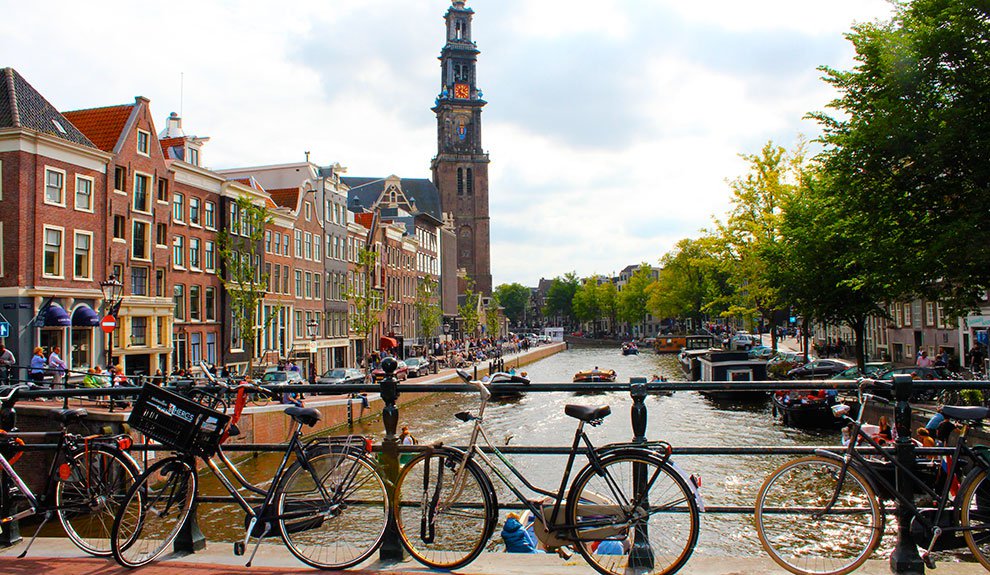 Source: www.turismo.perfil.com
The people of Amsterdam use their bicycles quite often and it's no surprise: They got more than 15,000 km of bicycle lanes. The tourists and visitors can opt to rent a bike in their hotels or bicycle shops. Prices range from 4€ (daily price, if you rent it for several days) to 8€ (just one day).
# 2 Copenhagen, Denmark
This city stands out in its exemplary attitude towards bicyclists. The use of bicycles in the Danish capital has seen a tremendous surge in the 70s, as there was an oil crisis in which the city has introduced car-free Sundays. Moreover, the citizens preferred going on their bikes ever since! 400 km of bicycle lanes make the stay quite enjoyable. You can rent your bike at the railroad stations, one of the numerous bicycle shops or in hotels.
# 3 Utrecht, The Netherlands
This Dutch university town sticks out with its cheerful atmosphere, the much intense cultural activity, its big commercial center and of course their bike-friendly infrastructure. You can find more than 200,000 bicycles over here!
# 4 Sevilla, Spain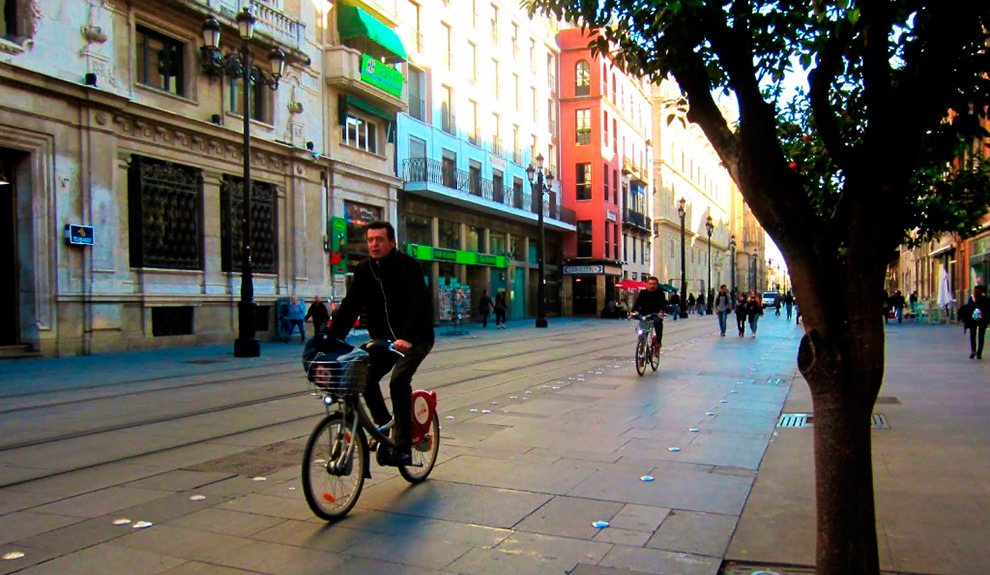 Source: www.turismo.perfil.com
Its the best town for Spanish bicyclists: they added more than 80 km of "bicisendas", meaning the bicycle paths; and the city's transformation into a bike-friendly place has been quite rapid, with positive effects for overall traffic.
# 5 Antwerp, Belgium
The second most important city in Flanders for bicyclists. You may rent a bike for one day for 13 euros here and there are bicycle lanes and proper signposting on its main streets, just as well as enough space for parking.
Find your accommodation now!
# 6 Eindhoven, The Netherlands
This Dutch city really lives an intense bicycle culture, since they have even created a bicycle lane in form of a painting of Vincent Van Gogh, "The Starry Night". You can rent bikes in any railroad station and go discover the city!
# 7 Malmö, Sweden
It's connected with more than 490 km of bicycle lanes, which makes it Swedish city with the most space for lovers of this sport. Furthermore, 25% of the local population prefer using this means of transportation and there is no better way to discover this lovely place.
# 8 Berlin, Germany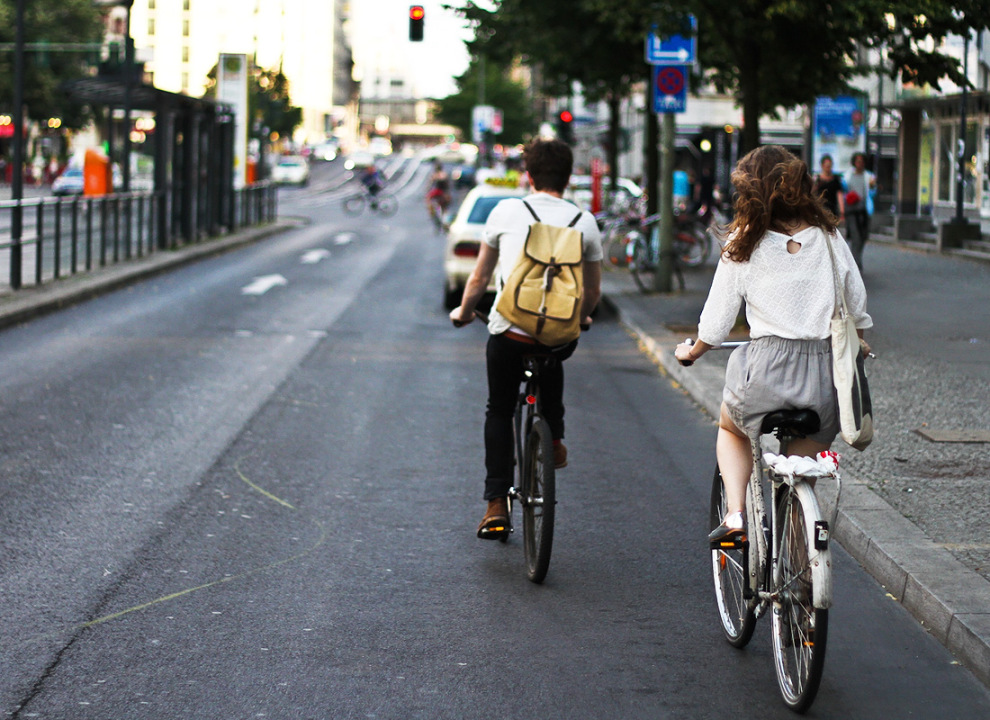 Source: www.turismo.perfil.com
Berlin's got more than 600 km of bike lanes and various companies that offer bike rentals, such as "Call a Bike", the Deutsche Bahn (the national railroad corporation). Perambulate the Checkpoint Charlie and the control station in your bike, it's something you definitely won't regret!
# 9 Dublin, Ireland
Founded by Vikings in the 9th century, this place has become a modern city over time, without losing its Gaelic character. There's a public Irish bike rental called Dublinbikes, which offers you your first 30 minutes for free.
# 10 Tokio, Japan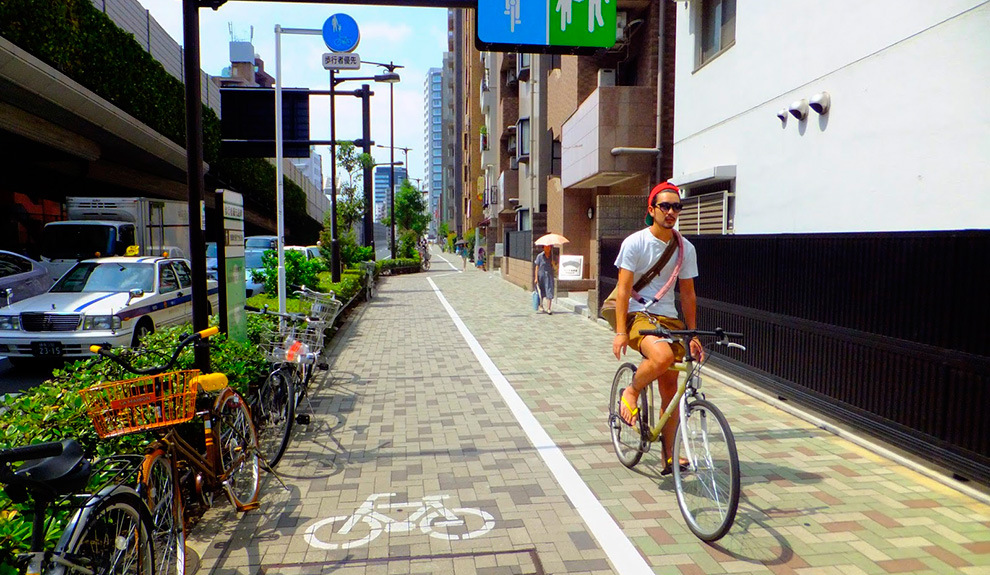 Source: www.turismo.perfil.com
The Japanese capital has no public bike rentals, contrary to most cities; but offers tons of bike shops with rentals instead. Further, plenty of hotels provide bike services. Its urban infrastructure is very bike-friendly, you can use the bike lanes without fear of danger. The Olympic Games 2020 in Tokio made the local government redesign its streets, to make the city more secure.
# 11 Múnich, Germany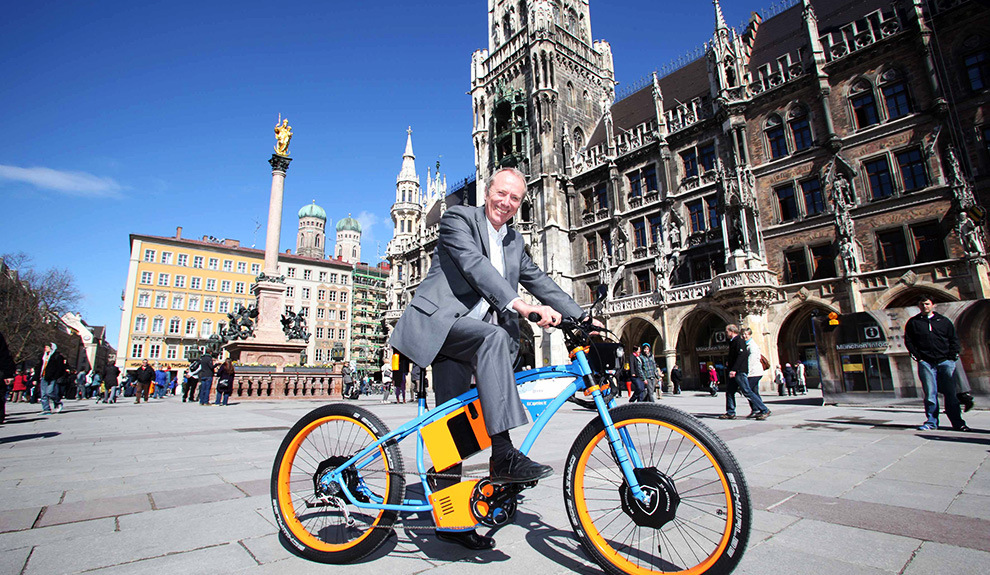 Source: www.turismo.perfil.com
Bikes represent 17% of transportation in the Bavarian capital, where 80% of the population own bicycles and the bike lanes cover more than 1200 km. Just like in Berlin, the "Call a Bike" service lets you rent your bike anywhere in the city.
# 12 Rio de Janeiro, Brasil
It's the most bike-friendly city in Latin America. The good climate, its bike lane system with over 250 km and the public bike rental system "Bike Rio" make it a good choice for bike lovers.
# 13 Barcelona, Spain
Using a bike lets you get to know the city in an alternative way, with a fresh breeze in your face and without worrying about traffic jam. Apart from that, public bike rentals are scattered all over the place!
# 14 Paris, France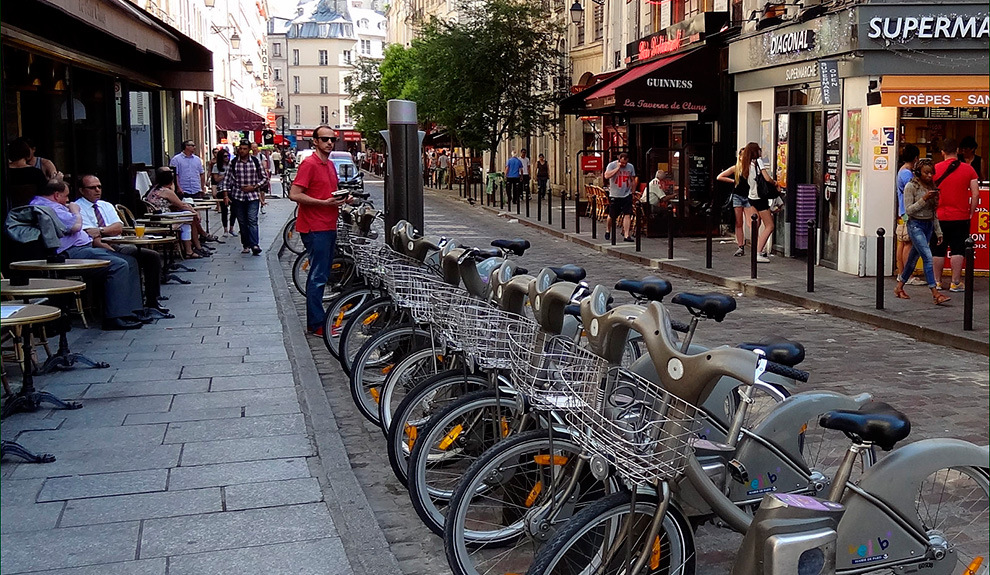 Source: www.turismo.perfil.com
The last city on our list is the "City of Lights", the French capital also provides you with a rich bike infrastructure. The "Vélib" service lets you rent bikes since 2007, aiming to reduce traffic jams in town and has more than 1200 stations in the whole city. The only inconvenience you might face, is that the bikes are quite heavy; weighing more than 22 kg.
Are you planning a trip to Barcelona and looking for somewhere to stay? Why not take a look at the AVAILABLE APARTMENT RENTALS ON OUR WEBSITE! Please feel free to contact us with any questions you may have.