Danzatoria Barcelona is based on an innovative concept which has evolved beyond the original concept of a nightclub. The Danzatoria concept incorporates the best elements of nightlife to create an incredible experience that will revolutionize the city.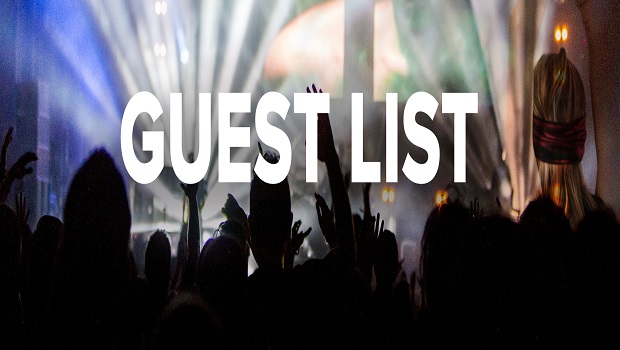 The club offers a modern space where you will find countless options and where service and quality are the main focus. Everything is possible in the exclusive space with a huge area of 2,000 m2 divided into 3 zones, each of which comes with the option of enjoying delicious cocktails. One of these zones has a magnificent terrace with breathtaking views of the Mediterranean and the famous "Fish Metallic" by Frank Gehry. Enjoy the nice weather of Barcelona and the amazing view over the BEACHES IN BARCELONA. Danzatoria operates from Monday to Sunday with different musical offerings to satisfy the desire of its local and international crowd.
Photo credit: youbarcelona.com
VIP TABLE RESERVATIONS DANZATORIA
Come and join us at Danzatoria Barcelona
The club is located in one of the busiest and chicest areas of the city and just a few meters from the beach, which is a major tourist attraction. In this area you will find many other clubs, as the hottest nightlife in Barcelona is to be here on the beach. Danzatoria is just few meters from 3 large parking places, and it is well connected with several modes of public transport.
The club offers a wide variety of private events, so if you feel like throwing a party, Danzatoria can make it happen for you. The club hosts all sorts of parties, including:
Company Dinners
Private fiestas
Product presentations
Special galas
Fashion shows
Corporate meetings
Film and advertising sessions
Food and wine Tastings
Clubbing
The Danzatoria team is made up of many departments, so you can have your party exactly as you want it. These departments include:
Design And Image
Recruitment and Artistic Production
Communication & Call
If you're looking for a place to celebrate an event, Danzatoria Barcelona is highly recommended.
If you are coming to Barcelona, Barcelona-Home can help you find a PLACE TO STAY IN BARCELONA. We can help you find Apartments cLOSE TO THE BEACH AND DANZATORIA or APARTMENTS IN THE CITY CENTER OF BARCELONA.
Information
Address: Ramón Trias Fargas 2, 08005 Barcelona
Prices: Free after signing up to Barcelona-Home guest list
Opening hours: 23:30 to 06:00
Please note that the club has the rights to refuse access if you do not follow the dress code or any other regulations of the venue.
✔ Dresscode:
♀ LADIES: Elegant (high heels and dress)
♂ BOYS: Shirt & shoes (no sports shoes or t-shirts)
*Please be there 30 minutes before the list closes to make sure you arrive in time.
Photo credit: clubber-mag.com