This year the Mobile World Congress will again be taking place in Barcelona. And as everyone already knows, there will be plenty of sandwiches served throughout the event. These sandwiches will be handed out for breakfast, lunch and dinner, and will probably be made with baguettes rubbed with tomato and topped with slices of Spain´s famous dry-cured ham (jamón).
There will also likely be sandwiches featuring Manchego cheese, another fabulous Spanish product. Although they are delicious at first, you are bound to tire of these bocadillos (that´s Spanish for sandwich!) eventually and you´ll crave something local and substantial, a meal that shows off some of the best this city has to offer. So why not pop out for a delicious xató salad or perhaps treat yourself to some tapas (small plates) and a drink with colleagues after the conference. We have selected our top 5 restaurants around the Fira Gran Via, that will allow you to enjoy the cuisine of Barcelona, capital of Catalonia!
Where to Eat During the Mobile World Congress? We´ve got the answers right here!
La Casa Carmen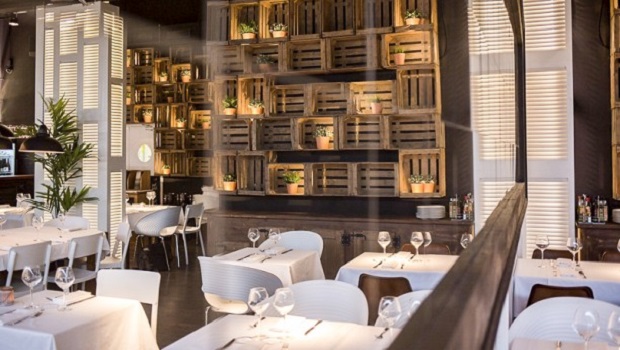 Photo Credit: eltenedor.es
Casa Carmen is a restaurant with an original design, where you will enjoy sophisticated and elaborate dishes prepared with Spanish flair. The music played gives the dining room a chic and cozy atmosphere, and the service is truly high quality as well. This restaurant will seduce you for sure! The menu is varied, with plenty of great options for meat or seafood. If you enjoy dishes that combine sweet and salty flavors, we suggest you try the "Duck breast with sweet wine sauce, caramelized pear and mango puree" or the "Cod with mashed potatoes, onion compote, raisins and honey,¨a culinary pleasure cooked with finesse!
Address : Avenida Gran Via 75 | Centro Comercial Gran Via 2, 08908 L'Hospitalet de Llobregat, Espagne
Hours : Monday to Sunday from 12h30 to 16h30 and from 19h00 to 23h00
Phone number : +34 (93) 515-5031
Nuclo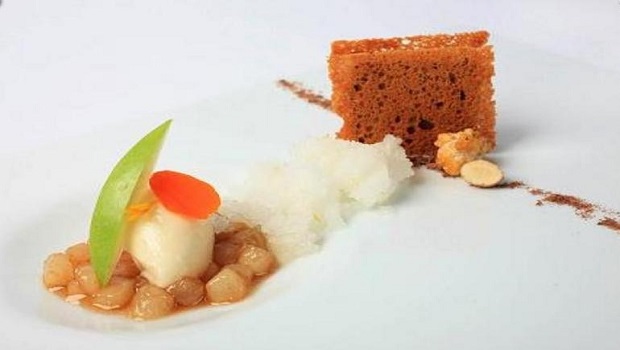 Photo Credit: stefanovietri.blogspot.com
Nuclo is a fantastic restaurant located inside the convention center. The interior, designed by famous Japanese conceptual architect Toyo Ito, features a splendid mix of traditional and modern styles. On the menu you will encounter many exceptional local, seasonal products boasting perfect freshness. When visiting Nuclo, expect top quality service and a Spanish meal rich in creativity and authenticity. Head Chef Jordi Narro will prepare for you one of his favorite dishes, such as their signature crayfish tartare accompanied with corn foam.
If interested in having a sumptuous lunch in this restaurant, we recommend booking earlier, as seats fill up pretty quickly during the conference.
Address : Avinguda Joan Carles I, 58 – Esquina C/Ciències – 08908, Hospitalet de Llobregat -Barcelona
Hours : Monday to Friday from 13h00 to 16h00
Phone number : +34 (93) 233-4989
Spiral Restaurant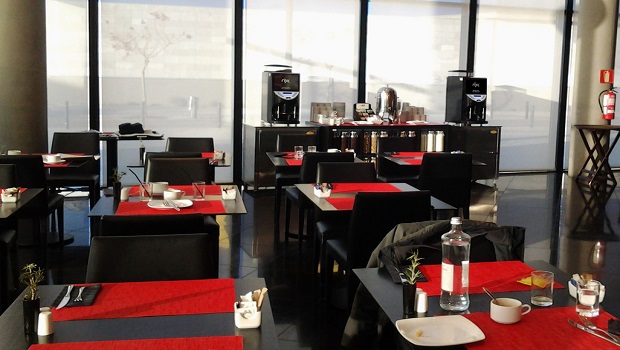 Photo Credit: rijo42.co.uk
One of our favorite restaurants and one which will surely meet your highest expectations is Spiral, located in the hotel Porta Fira. The dishes served are absolutely gorgeous, with extra special care paid to the presentation. And the decor matches the standard set by the menu; the dining room features a sophisticated and elegant design with a white, grey, and red color scheme. The concept behind the cuisine at Spiral is the reinvention of classic Spanish dishes. Some of our favorite items include "forest of asparagus dusted with Parmesan" and "little pasta pockets stuffed with a mildly sweet pear jam".
Once again, we recommend booking a table in advance.
Where : Plaza Europa, 45 – 08908 – Hospitalet de Llobregat, Barcelona
Hours : Monday to Sunday from 13h00 to 16h00 and from 20h00 to 23h15
Phone number : +34 (93) 297-3500
Palmer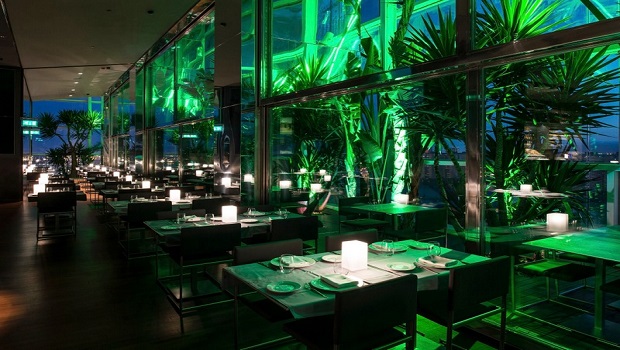 Photo Credit: blogdebarcelona.com
Perched up on the 14th floor of the Renaissance hotel, the Palmer restaurant guarantees service worthy of its business-class status. Their dishes tend to combine what´s currently hot in the world of cuisine with traditional dishes that are local to Catalunya. The Mediterranean chef uses high quality local products and only those that are in season, to create beautiful dishes you will remember after your trip. Paired to the menu is a particularly extensive and well curated wine list. Valencian Head Chef Lluís Benavent presents beautiful dishes, including the "Grilled octopus accompanied with his mashed potatoes and lemon and butter sauce" or a "rack of lamb in quinces accomagné of his apple sauce and its potatoes New Bridge".
Reservations strongly are recommended.
Where : Renaissance – Barcelona Fira Hotel; Plaza Europa, 50 -52, 08902 L'Hospitalet de Llobregat – Barcelona
Hours : On the Monday to Sunday from 13h00 to 15h30 and from 19h30 to 23h00
Phone number : +34 (93) 297-3848
Cañas y Tapas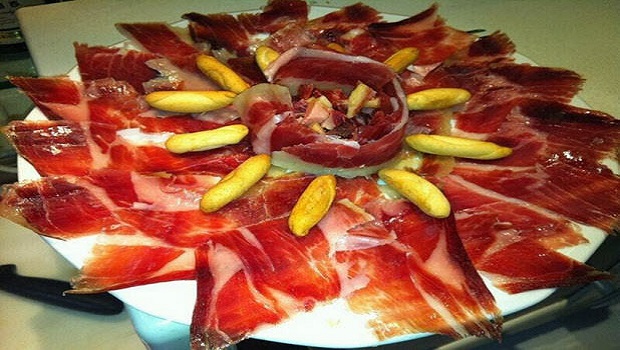 Photo Credit: mustzee.com
This lovely restaurant, situated in the "Gran Via 2" shopping center, is very representative of typical food in Barcelona. They serve classic tapas with beer in a warm and friendly atmosphere. The design carries an element of rustic charm, with sturdy tables and chairs made of wood. At Cañas y Tapas, tapas are an artform ! It´s the perfect lunch break or after-congress place to visit with colleagues or local friends. Their specialties include traditional tapas dishes, such as the "los huevos rotos", the "ensaladilla rusa", "los calamares" y "las patatas bravas.¨ Do not miss out on these popular favorites!
Address : "Gran Via 2" Mall – Avinguda de la Gran Via, 75, 08908 Hospitalet – Barcelona
Hours : On the Sunday to Thursday from 10h00 to 01h00 and the Friday, Saturday and the day before bank holiday from 10h00 to 03h00
Phone number : + 34 (93) 259-1465