The best hot dogs in Barcelona aren't that hard to find actually, you just need to know where to look. You can mostly find them in the Eixample area, El Raval and the Gothic Quarter. When thinking about Spanish food, a hot dog isn't the first thing that comes to mind. However, some of the restaurants on our list added a fun Spanish twist to their hot dogs. And if you are just not a big fan of the Spanish kitchen we surely recommend you to go and try some of these hot dogs.
A Little history lesson
The hot dog is originally from Frankfurt, Germany. From there, it spread to various places in Europe and then the European emigrants brought it to the United States. In the United States, it became a type of street food that was very popular among the middle class. But the first person who turned it into a success was once again a German. He started selling hot dogs on the beaches off Cooney Island. The sausage that is used can be any but the most common is the Frankfurter sausage which is about 15 cm. The meat of the sausages can also be different, you can have them with chicken, turkey, meat substitute for vegetarians, and pork which is the most common. Watch the video below to learn something about Nathan's hotdogs in Cooney Island. Nathan's hotdogs have been there for 100 years and people are still lining up for them.
The Box
The Box is a cute little restaurant in the Gothic Quarter with Latin street food and drinks. On the menu you can find bagels, chilaquiles, hot dogs (of course), burritos, quesadillas, and Nachos. They also have a very good drinks menu full of special and classic cocktails, shots, all types of beers and wines and soft drinks. The interior of The Box is colourful and vibrant and full of good vibes. It hasn't got a lot of tables but luckily you can also take the hot dogs with you. The hot dogs at The Box are made with Latin influences, so for example they have the Lola which is made with ground beef, cheese, guacamole, mayonnaise and cilantro. All the hot dogs can be made vegetarian.
Where to find it?
Address: Av. Del Tibidabo, 12, 08022 Barcelona
The Dog is Hot
The Dog is Hot gives you a lot of options when it comes to hot dogs. They have Easy Hotdogs, their own suggestions, specialities, baked potatoes and nachos. Easy Hotdogs are the cheapest option. With Easy Hotdogs you can choose one added ingredient, like pickles, fried onion, or jalapeños. The suggestions of  'The Dog is Hot' range from a Basicdog to Rusticdog. But if you really want the full hot dog experience we suggest you order one of their speciality hotdogs. Our favourite is the Specialdog with rocket, guacamole, raw onion, grated cheese, and dry tomatoes. Besides delicious hot dogs, they also have some very tasty baked potatoes and nachos. They have a hot dog van that moves around but if you want to go to the official restaurant it is in Ciutat Vella District.
Where to find it?
Address: Carrer de Joaquín Costa, 47, local bj 1 47, 08001 Barcelona
Chuchy Hot Dogs
If you are looking for a more gourmet option, Chuchy is exactly where to go. Sourcing the best ingredients from local butchers, bakers and producers, their aim is to give the humble hot dog back its title of best street food. Their menu stands out by featuring unique flavours and takes on the original hot dog. Prices range from 5,50€ for a classic hot dog to 7,50€ for a pulled pork delight. Although there are multiple food vans dotted about selling Chuchy Hot Dogs, you can also find their permanent base in the Maremagnum shopping centre in Barcelona. This brand also hire out food vans for events if you wish to share their culinary genius with your friends and family!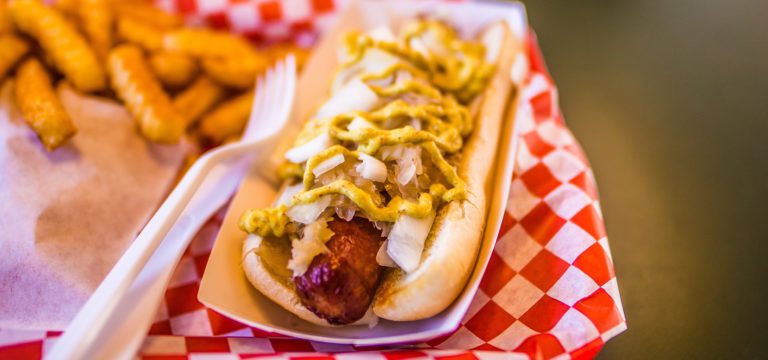 Where to find it?
Address: Maremagnum Shopping Centre, Moll d'Espanya num 5 – Planta baixa, 08039 Barcelona

Butipà
Butipà was one of the first places to create hot dogs with a Catalan influence. Here you can get yourself a gourmet version with the best local products. The traditional sausages are replaced with butifarras. Butifarras are sausages made out of minced pork seasoned with salt and pepper. You can find different variations of the butifarras depending on the Spanish region you are in. Butipà gives you the option to choose from 12 different varieties of butifarras. You can find Butipà in El Raval.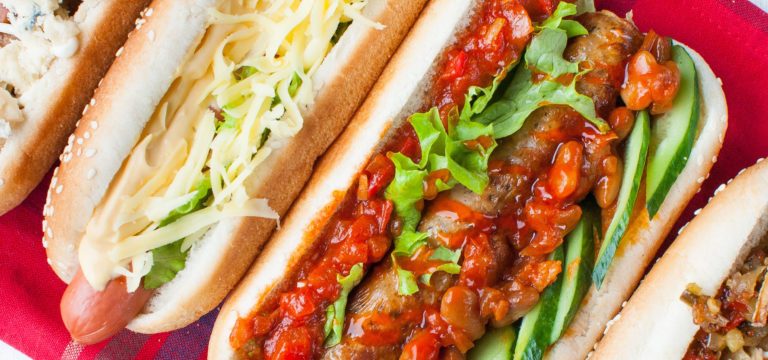 Where to find it?
Address: Avinguda Diagonal, 208, 08018 Barcelona
If you can't wait to come to Barcelona after reading this mouth-watering article then go and check out our fantastic apartments in the city.
We will help you find the perfect place.