Every year many different kinds of festivals are hosted in Barcelona. From huge weekend festivals to open-air film festivals, you can choose from the wide offer of spectacular events. We would like to recommend you some of our favourite festivals for you to enjoy throughout the summer. Go to the festivals you like, enjoy the nice weather and create amazing memories!
Best Festivals Barcelona 2018:
1# Daydream Festival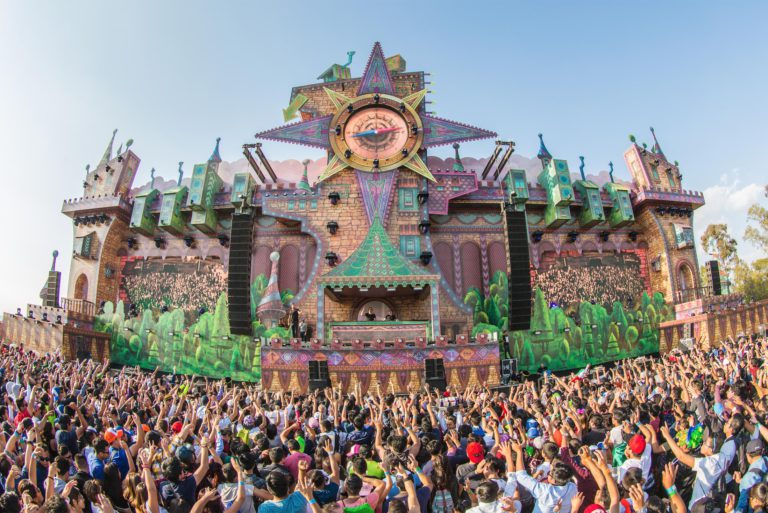 The festival season starts of great with Daydream Festival! It can be seen as the little brother from the world famous "Tomorrowland". After a lot of success in Mexico and Belgium, it is now ready to reach all electronic music lovers in Barcelona. With artists like Steve Angello, Kungs, Lost Frequencies, Joris Voorn and Martin Solveig, this festival will make sure you will dream with your eyes open.
When: March 30 – March 31 2018
Where: Bosque de la Roca, Barcelona
2# Primavera Sound Festival
This dance and alternative music festival takes place in the early summer and it is one of the major music festivals in Barcelona. The festival has been arranged every year since 2001 and attracts great artists and visitors from all over world. The performing artists this edition includes international stars like Arctic Monkeys, Tyler the Creator, Lorde, Mano Le Tough and many more! There will be over 150 artists from all different kinds of music genres, so there is something for everyone.
When: May 30 – June 3 2018
Where: Parc del Fòrum, Barcelona
3# Sonar Festival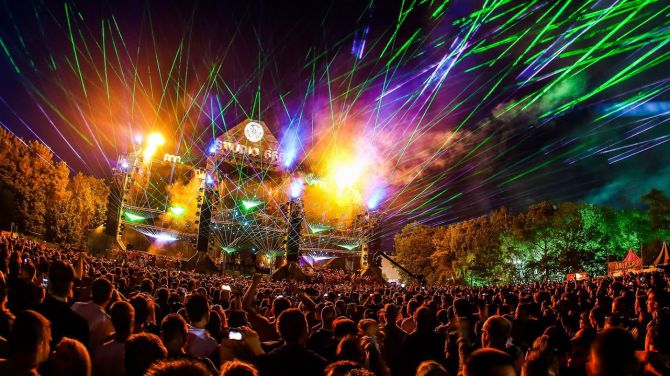 Sonar Festival is an international festival hosted in mid-June, and it is a must-visit festival for anyone into the techno/house genre. The atmosphere is infused with a mixture of creativity and technology. The line-up of 2018 include artists Agoria Live, Bonobo, Kawashima, and Charlotte de Witte. Be prepared for energizing techno beats and revolving house tracks!
For conferences, great sound labs, exhibitions and record fairs, go to Sónar by Day. For concerts and awesome DJs, go to Sónar by night. Our recommendation: enjoy both!
When: June 14 – June 16 2018
Where: Various venues
4# Pride Barcelona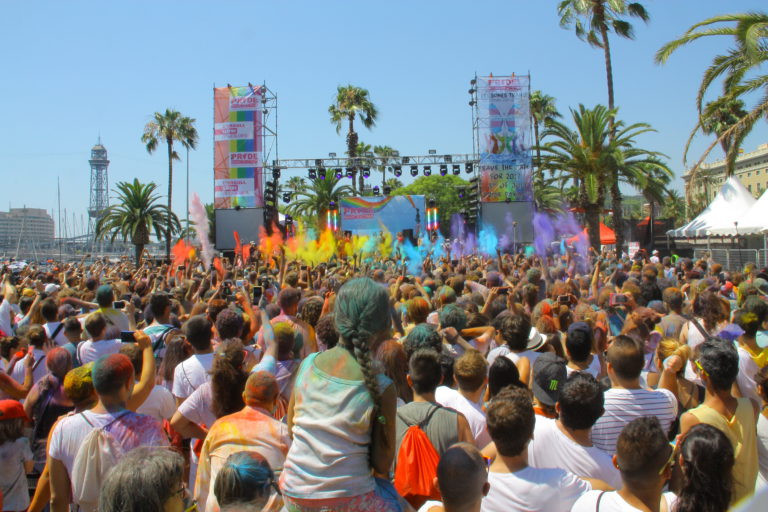 Barcelona Pride Festival is an international event that host activities including concerts, talks, demonstrations, parties and family activities. Also a big parade to celebrate LGBTI! It is hosted for 10 days during mid-summer. Join Catalonia's LGBTI PRIDE celebration and see for yourself why this event is among the greatest pride celebrations in the world!
When: June 23 – June 30 2018
Where: Various venues
5# Cruïlla Barcelona Festival
The Cruïlla Barcelona Festival is hosted in mid-July and it is aimed to bring people together who are all in love with various music styles. At the festival, you are able to enjoy Hip-Hop, Rock, Reggae and many more genres. Last year, there were over 20.000 visitors divided in 2 days. Gather your friends and create new memories at this diverse festival!
When: July 13 – July 14 2018
Where: Parc del Fòrum, Barcelona
6# Sala Montjuïc Outdoor Film Festival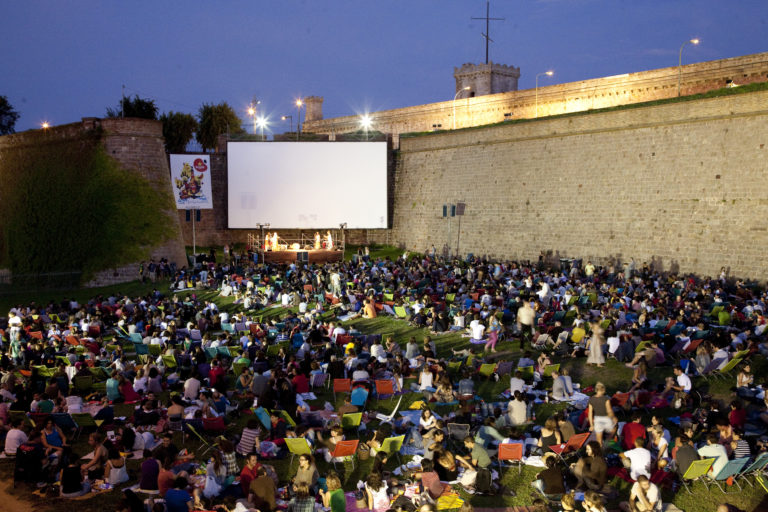 Three times a week from the end of June and into August, there's a film watching activity that turns the grass moat into an outdoor cinema. We recommend you to bring your blanket and your best picnic treats and show up early. There is a free bus running from Plaza Espanya metro station between 8.30-9.30 and even after the cinema film is done. The film starts at 10pm. Take your friends with you and have a wonderful evening together!
When: June 29 – August 3 2018
Where: Castell de Montjuïc
If you are looking for accommodation to experience any of these festivals, check out our apartments!