Internships in Barcelona
Are you looking for an internship in Barcelona? Would you like to join an international team and gain useful work experience for your future career? Join our team! Our interns are given tasks and projects that match to their educational path and their professional interests.
Internships positions:
Sales & Customer Service
Advertisement & Publicity 
Web Content Management 
Real Estate Account Management
Human Resources 
Marketing & Business Development 
Search Engine Optimization 
Graphic Designer
Social Media 
Blogger 
Communication and Journalism 
ICT 
Management Assistant
Basic Requirements
Advanced level of English, the knowledge of Spanish is highly preferred for most internship positions.
The length of the internship should preferably be 3 months at least.
Accident and health insurance (either provided by the Sending Institution, normally a University or a student recruitment company) or a private insurance.
Our offices are open from 08:00 until 20:00 and 7 days per week (Monday-Sunday), as we are a tourism company. You'll be working up to a maximum of 8 hours per day and a maximum of 40 hours per week. The days of the week you work depend on the department you are in (it can be obligatory to work on the weekend). The schedule of the office will vary depending on the department that you work in, as well as the space in which you develop your skills. You must arrive 10 minutes before the time you start your work, in order to prepare your workplace.
Sometimes during your internship you will be required to wear a T-Shirt of the company.
What will you gain?

In addition to direct relevant experience in your chosen field, you will pick up valuable transferable skills (teamwork, inter-personal skills, etc.) and find yourself immersed in a fast-paced, multicultural and young company. Last but not least, you will enjoy Barcelona's cool lifestyle!
We unfortunately are not able to provide interns with a salary as we work in an extremely competitive market. However, those interns accepted at Barcelona-Home will receive a useful guide of scholarships that they can apply to. We will also guide you step-by-step throughout the application process. Moreover, you can have compensation if you affiliate customer with you.
Accommodation deals for our interns
If you decide to book your accommodation with Barcelona-Home, you will get a 30% discount on the booking fee. If you have any problems finding an apartment during your first few days in Barcelona, it is possible to move into a Barcelona Home room for interns, until you find something suitable. This is subject to availability.
Extra
During your internship, you will have to use social media as a tool. Therefore, it will be useful for you to like the Facebook page of Barcelona-Home.
In Barcelona, we have some bank holidays (01-01 / 16-05 / 15-08 / 25-12 / …) which we implement in our enterprise. Any further days off will be defined by the company.
FAQ
Can I get a job after my internship?
If interns turn out to fit in our team, we offer them a job after their internship.
When will I get my certificate of the internship ?
Interns will receive their certificates once the internship is completed (by email or hard copy) .
What do you need during your internship? 
It is necessary that you are able to bring your own computer that you will use on a daily base.
Dress code:
Interns and employees are required to follow a Smart Casual dress-code.
What documents I need for my internship?
Every intern has to be able to show us an approval from their university that shows that the internship is part of your education. Once we accept your internship, we will ask you to send us your contract. Afterwards we send the contract back so your university can sign it too.
Remember that the day you start you need to bring the contract signed by all parts.
Insurance:
For this internship it is necessary to have a health insurance as well as an accident coverage valid in Spain for the time of staying under the internship contract here in Barcelona-Home. As a matter of fact we will not sign the agreement of interns who are not covered by both, health and accident insurances. This is an obligatory requirement, if you do not have one of this documents,  you can ask more information during your interview.
Accommodation example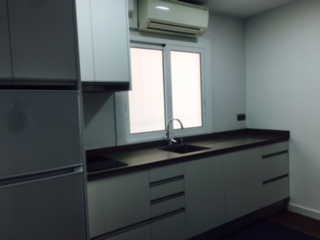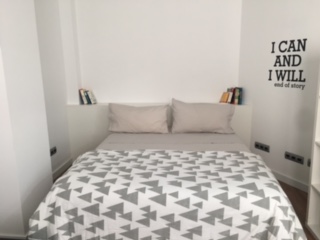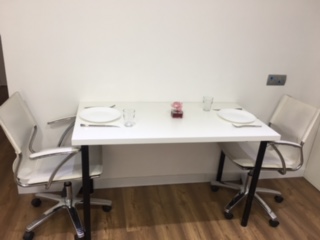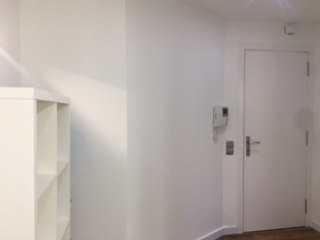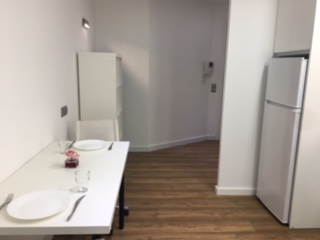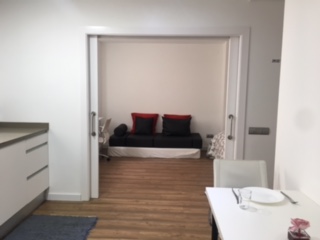 If you have any questions regarding your internship email our HR department at internships@barcelona-home.com
At Barcelona Home, we offer professional internships and want to leave each intern with written proof of their best work. That means that at the end of the internship, we publish a review of your internship project and of your working qualities on our website. This published document provides our interns with a professional platform for the future, which can be seen by future employers. For this reason, we believe it is important for our interns to pride themselves in successful work and to work to their full potential. If an intern has any comment about this they can contact lopd@barcelona-home.com.
Enregistrer