How to book?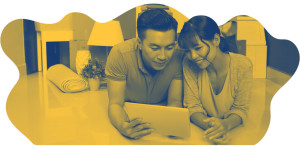 A FEW SIMPLE STEPS TO ENTER YOUR NEW HOME
Are you wondering how to book an apartment? Here we gathered for you some easy steps to be accomplished.

1. FIND YOUR HOME
Select your desired dates and location and choose your favourite among all the apartments on our website. We provide high-quality pictures, detailed information and visitor reviews of every apartment. We have verified all the apartments so you'll know exactly what you are reservation.

2. MAKE YOUR RESERVATION
When you have found the right apartment for you, it's time to book it. You fill in your personal details and pay the administrative costs. We offer a cancellation insurance in case you would change your mind.

3. RECEIVE A CONFIRMATION
After you made your reservation the landlord has to confirm it. When this is done, we will send you a confirmation email with all the necessary information about your reservation. We will even inform you how to check in to your apartment.

4. MOVE INTO YOUR NEW APARTMENT
When the check-in day comes, you will collect the keys, sign documents and if there still are payments pending, you'll finish the payments. Then you're all set for moving in.

5. ENJOY BARCELONA!
Now you are ready to visit all the beautiful sites of Barcelona! And at the end of the day you'll return to your new home.