CM PHOTOGRAPHY AND GRAPHIC DESIGN INTERNSHIP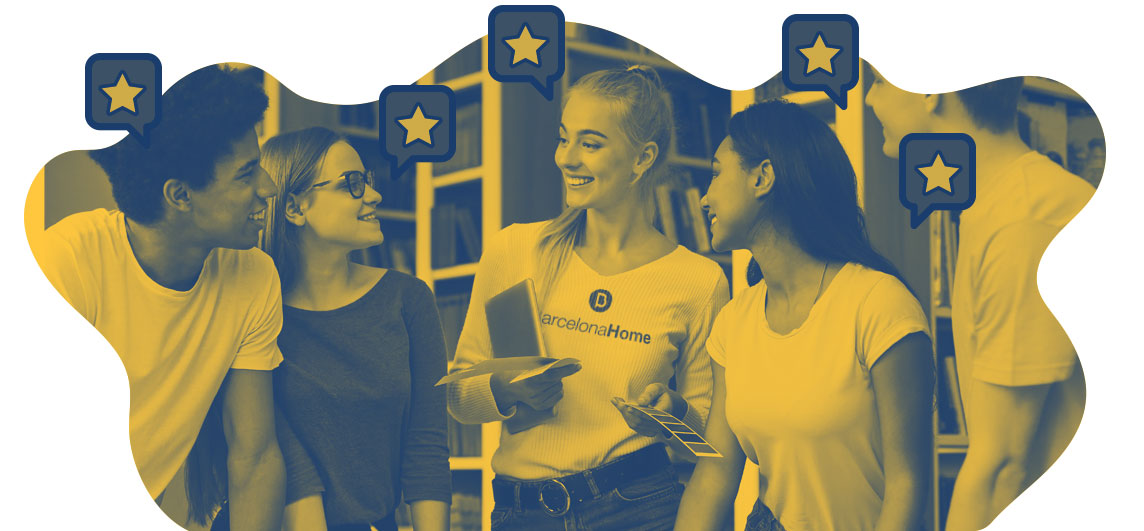 Are you looking for an internship in Barcelona? Would you like to join an international team and get useful work experience for your future career? If yes, join our team! We are constantly looking for ambitious and hard-working talents to our team. Our interns work with tasks and projects that match their educational path and professional interests.
PHOTOGRAPHY AND GRAPHIC DESIGN INTERNSHIPAbout the Company:Capture Models is a modeling agency located in Barcelona that aims to provide the best representation possible to talented models internationally. We are looking for talented and passionate individuals to join our growing multicultural team. Especially for those who are interested to develop projects in various challenging fields, such as photography and graphic design.

Description of the position:

– Conceptualizing and designing logos, ads, business cards and digital illustrations for marketing campaigns,

– Following guidelines as well as bringing own creative ideas to the table,

– Developing new marketing strategies and creating marketing content,

– Photo shootings (models, interiors, nature),

– Promoting Barcelona Home (meeting potential customers, cooperators, sponsors, joining events),

– Participating in other projects/tasks if needed.

Requirements:- Intern must have a university agreement letter/contract,- Design or art related qualification,

– Advanced level in English (minimum: B2), Spanish is a plus,

– Ability to manage multiple tasks at once,

– Working knowledge in Adobe's creative suite, primarily Photoshop and Illustrator,

– Ability to establish and maintain positive and professional relationships with co- workers,

– Cultural sensitivity and ability to associate appropriately and effectively in a diverse workplace and with a diverse client base,

– Ability to work independently.

What we offer:- gaining experience taking test shoots and photo shoots of our models, different interiors, nature in Barcelona,- getting to know and keeping in touch with some international photos&model agencies,

– an environment where you can practice the language (English or Spanish) with real-life situations,

– being a part of our international team (from all over the world, not only Europe),

– free participation in our company events.

BONUS-You will get between 250 and 400 euros per month depends on the current projects.PAY ATTENTION:

– location: Barcelona (onsite internship),

– minimum stay: 2 months.

For contacts: If you have any further questions, you can contact us: +34 696 816 736.For more information, please take a look at our website: http://www.capturemodels.com/es/.Please remember this offer is all year open.

Management Assistant

---



OUR INTERNS SAYS
"I was always challenged with interesting tasks and surrounded by a lovely
international team that was a pleasure to work with.
Your internship in Barcelona-Home is definitely a good choice!"
– Anna Pedersen, Social Media intern 
---
BASIC REQUIREMENTS  
Advanced level of English , the knowledge of Spanish is highly appreciated but not mandatory.

The length of the internship can be between 3 and 12 months .
You can start your internship at any time of the year if there is an open position available.

For this internship it is necessary to have health insurance as well as an accident coverage
valid in Spain  for the time of staying under the internship contract here in Barcelona-Home.
This is an obligatory requirement. If you don't have one of the documents,
you can ask for more information during your interview.
INTERNSHIP AT BARCELONA-HOME
Our offices are open from 08:00 until 20:00 7 days a week. You'll be working up to 8 hours per day and max 40 hours per week. Working days depend on the department you work at (it might be mandatory to work in the weekends). The schedule will be determined by the supervisor. All our internships are unpaid, but we offer jobs after the internship period for those who fit in our team.  It is necessary that you are able to bring your own computer that you will use on a daily basis.
Besides our regular internships, Barcelona-Home also offers our interns the opportunity to complete their internships remotely. If you are interested in a distant internship, take a look at the options that we offer.
---
APPLICATION PROCESS
HOW TO APPLY?
If you want to apply for one of our internship positions, feel free to fill in our application form .
If you have any questions, do not hesitate to contact us by email
---
OUR WORKSPACE