Distant internships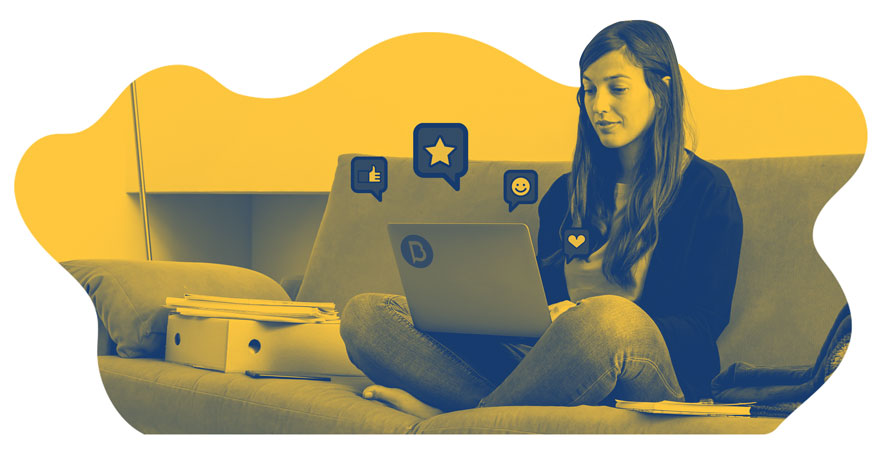 The way we work, our daily life and the world has changed a lot the last couple of years. Because of these changes we need to make some changes of our own. New internship opportunities have emerged because of these changes. When it comes to recruiting talent, we are no longer restricted to only employing individuals that are located in Barcelona. Or interns that are able to move to Barcelona for their internship. Because of various digital communication methods, we are able to offer our interns the same amount of learning experience from their own countries, in a remote manner from the distance.
By offering our interns some distant internship options, we are opening up our talent pool. Thus, we are able to recruit candidates from all over the world, providing our company with talented interns and making our business more multicultural. But most importantly, with the help of our distant internship program we are able to host interns that cannot come to Barcelona due to restricted travel capabilities or other reasons.
We currently offer 3 distant internship programs:



Program 1: 100% Distant Internship

With this option, interns would choose to stay at home and work completely remotely. This could be a beneficial option for interns that, in terms of travel restrictions, time or budget, for instance, are not able to stay in Barcelona. By choosing this option the intern can still get international experience without having to leave their home country. The intern will fully communicate with fellow interns and colleagues through digital communications methods, daily.


Program 2: Distant Internship in Barcelona

By choosing this program, interns can travel to Barcelona and stay in the city during their internship. They will, however, mainly work from home. Important meetings can be held in the office once a week in order to get everyone on the same page. Digital meetings will be held throughout the week, which will depend on their workload.


Program 3: Distant Internship with Barcelona Onboarding

This option is beneficial for interns that are interested in remote work, but still value establishing personal relationships first. When selecting this option, the intern would travel to Barcelona for the first two weeks in order to get to know the team and learn the processes by being in the office. After the first two weeks the intern can return home and complete the subsequent weeks / months from home.
---
Do any of these options sound interesting to you? Or do you still prefer the regular internship program? Then send us an email or fill out our application form. Hope to meet you soon on Skype!
---