ASSISTENCIA MOTORSPORT INTERNSHIP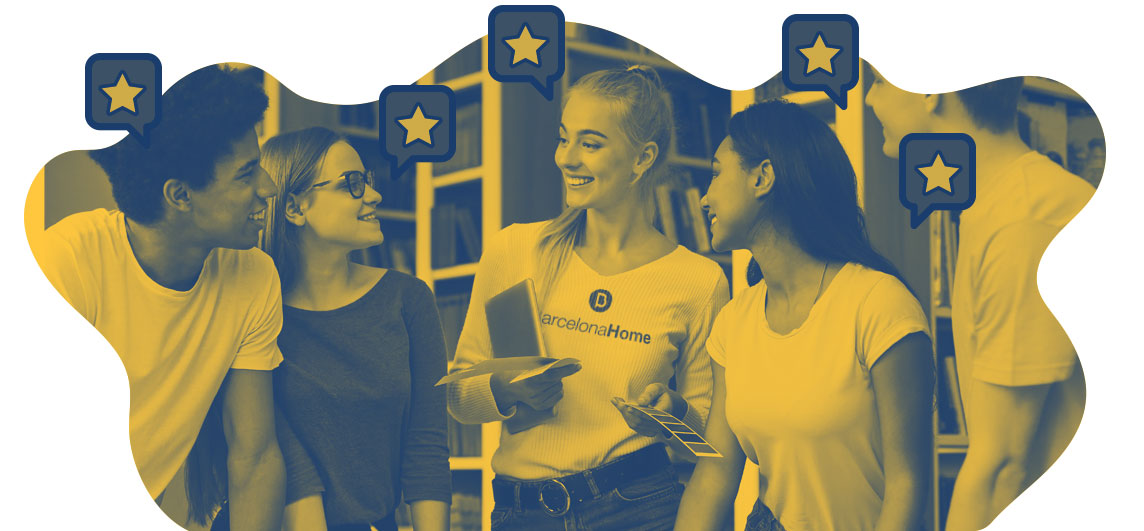 Are you looking for an internship in Barcelona? Would you like to join an international team and get useful work experience for your future career? If yes, join our team! We are constantly looking for ambitious and hard-working talents to our team. Our interns work with tasks and projects that match their educational path and professional interests.
We are currently seeking a talented Mechanic to join our dynamic motorsport team. In this position, you will be responsible for constructing, maintaining, and repairing all machinery for competitive automobiles. Your duties will include monitoring inventory, inspecting vehicles, and assembling machinery. Our goal is to give young professionals training experience in the exclusive field of motorsports.
To succeed in this role, you should be physically and mentally fit and have a solid knowledge of mechanical tools, services, and diagnostic equipment. Our ideal candidate will have strong attention to detail and excellent communication and customer service skills.
Mechanic Responsibilities:
* Conduct regular maintenance on machinery, systems, and automotive vehicles.
* Meet with clients to better understand their concerns and identify the issue.
* Assemble mechanical components according to specifications.
* Examine machines and oversee diagnostic tests to determine functionality problems.
* Design a plan of action for all maintenance tasks and upgrades.
* Maintain work logs, repairs, and maintenance records.
* Monitor inventory and order new parts when necessary.
* Offer consultation on maintenance and preventative procedures to machine and vehicle users.
* Perform vehicle assessments and alert clients on issues that will prohibit their vehicles from passing inspection.
*Must be present for rally car events, vehicle maintenance, set up, pit stops, and break down
Mechanic Requirements:
* High school diploma or equivalent qualification.
* Certification from a vocational school or trade school is preferred.
* In-depth knowledge of vehicle diagnostic equipment and mechanical systems.
* Strong attention to detail with an aptitude for problem-solving.
* Excellent communication and customer service skills.
Management Assistant
OUR INTERNS SAYS
"I was always challenged with interesting tasks and surrounded by a lovely
international team that was a pleasure to work with.
Your internship in Barcelona-Home is definitely a good choice!"
– Anna Pedersen, Social Media intern
---
BASIC REQUIREMENTS
Advanced level of English , the knowledge of Spanish is highly appreciated but not mandatory.

The length of the internship can be between 3 and 12 months .
You can start your internship at any time of the year if there is an open position available.

For this internship it is necessary to have health insurance as well as an accident coverage
valid in Spain for the time of staying under the internship contract here in Barcelona-Home.
This is an obligatory requirement. If you don't have one of the documents,
you can ask for more information during your interview.
INTERNSHIP AT BARCELONA-HOME
Our offices are open from 08:00 until 20:00 7 days a week. You'll be working up to 8 hours per day and max 40 hours per week. Working days depend on the department you work at (it might be mandatory to work in the weekends). The schedule will be determined by the supervisor. All our internships are unpaid, but we offer jobs after the internship period for those who fit in our team. It is necessary that you are able to bring your own computer that you will use on a daily basis.
Besides our regular internships, Barcelona-Home also offers our interns the opportunity to complete their internships remotely. If you are interested in a distant internship, take a look at the options that we offer.
---
APPLICATION PROCESS
HOW TO APPLY?
If you want to apply for one of our internship positions, feel free to fill in our application form .
If you have any questions, do not hesitate to contact us by email