Are you associating salsa clubs with Spain? So do we. In Barcelona, you can go out for salsa 365 days a year if you want. It doesn't matter if you're a beginner or a full-blooded professional, salsa is for everyone. Give in to the sensible vibe of salsa and feel the passion and energy! Here we are listing our top 3 salsa clubs in Barcelona for you to visit. Go there and show them what you got! Don't forget to check out our lovely apartments close to these energetic clubs.
Here we give you 3 of the best salsa clubs in Barcelona:
Antilla Salsa Club 
If you're visiting Barcelona you have to go to the most famous of Barcelona : salsa club Antilla Salsa Barcelona. It's the oldest one in Barcelona, founded in 1993. If you're into live music this is the perfect place for you! They're arranging performances with bands and orchestras in fusion and latino music. The club also has its own salsa school, for both beginners and experienced salsa dancers.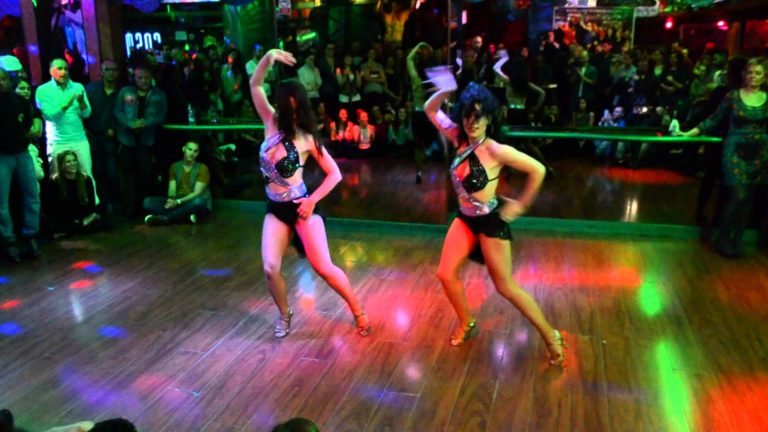 Carrer d'Aragó 142, 08015 Barcelona


Monday-Tuesday Closed, Thursday-Saturday 10pm-6am, Wednesday-Sunday 10pm-5am


+34 934 51 45 64
Habana Club
Habana Club is both a dance club and a restaurant in one. Go there for a delicious meal with live music or show off your rhytm and moves on the dancefloor. The club is located in the district of La Barceloneta and is very popular. You'll definitely enjoy the view!

Passeig de Joan Borbó, 74


 +34 932 25 02 63


Monday 10am – 5pm, Tuesday – Sunday 10am – 6am

BCN Baila
BCN Baila is a salsa and bachata club founded by 2 friends who are bound together by their love for dance. There are classes of salsa linea, salsa cubana and bachata. If you don't have any experience, then you'll be delighted to hear they have classes in different levels of experience. This way you'll always be in a group that suits your own skills. Do you have a Gympass, Gymforless/Andjoy, Onefit, Urban Sports or Class Pass? Make sure to mention this as you can get a discount or a free class!

C/ Carrer D'aragó 178, 08011 Barcelona

+34 651 43 57 58

Check out their weekly planning on their website