Do you have your costume yet? Carnival season is waiting just around the corner! Speaking of Carnivals, what is the first word that comes to your mind? People often regard the word "carnival" as a synonym for party, festivity and great fun. That notion is not wrong. However, besides stumbling around from club to club, drunk, there is more history, culture and tradition hidden behind all that jubilee.
In Catalonia, the carnivals usually start in February after Maundy Thursday ("jueves larder"; Catalan: "dijous gras"), with the arrival of King Carnestoltes ("Rei Carnestoltes"), and continue until Ash Wednesday ("miércoles de ceniza"), accompanied by Burial of the Sardine ("Entierro de la sardina"). In this article, we have selected some of the most well-known carnivals on the Costa Brava, the beautiful coastal region of Catalunya that we all know and love. Next time that you find yourself in Costa Brava in February, craving some sea-breeze and celebration, just check this handy guide.
Find your accommodation now!
Carnival Costa Brava Sur, the Relay of Carnivals
This 2-week series of carnivals includes three neighboring carnivals: Carnival de Lloret de Mar, Carnival de Blanes and Carnival de Tossa de Mar.
Carnival de Lloret de Mar
Every year during this time, thousands of locals and tourists with colorful costumes gather in Lloret de Mar and enjoy the spectacular atmosphere of Carnival. The festival begins on Friday, February 5th, with a costume competition in your own office or place of work. This tradition may sound a little bit hilarious but that is just how Catalan folks get the party started. At 7 in the evening, a quiver of excitement runs through the people.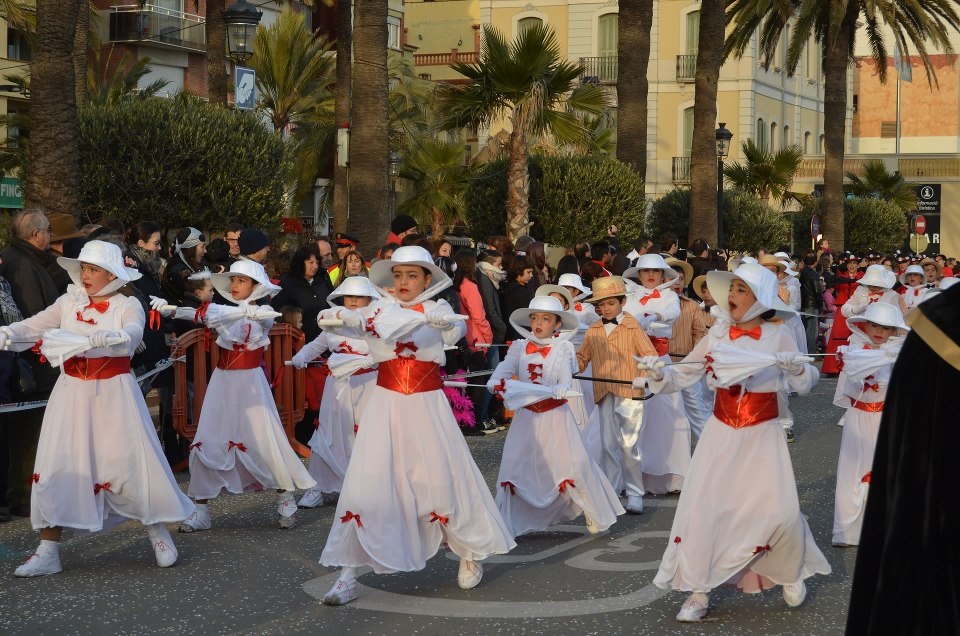 With outdoor disco and delicious carnival-time cuisine, including "judías con morcilla" (beans and sausage), the Carnival kicks off. In the next two days, you will be busy with all the fun activities scheduled throughout the weekend: Carnival Fashion Day, dressing competition on the street, grand carnival parade and dancing performances during the night will offer a never-ending feast for the eyes, ears and stomach. Wednesday, February 10th is the day of the Burial of the Sardine. On this day people dress up for deep mourning and bring a candle with them for the procession.
Carnival de Tossa de Mar
Carnival de Tossa de Mar lasts 6 days in total, allowing you to fully indulge yourself in this blessed (and delicious) ambience. On Thursday February 4th, the first day of Carnival, the town starts the carnival with a creative Tortilla Competition ("Concurs de Truites de Carnaval"). The next day, apart from the usual dressing competition in work place, a chocolate tasting ("Gran Xocolatada") also takes place. On Sunday, a children´s dressing competition is held for kids and their proud parents.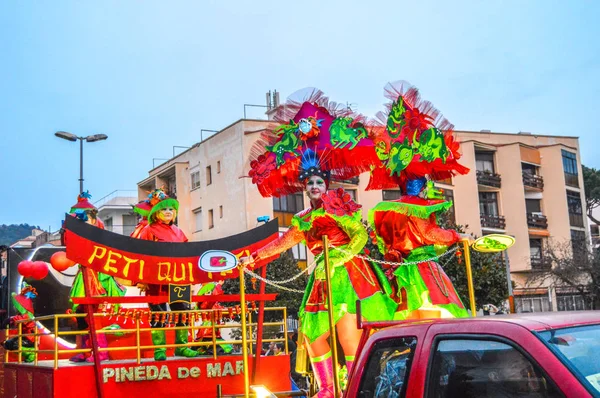 Source: www.lightfieldstudios.net
Then, subsequently, wait a bit until Wednesday; besides the massive funeral of the Sardine doll, you will also get more local DJs music, parties and more chocolate. Friday night of the following weekend is a good option to enjoy a Carnival dinner with your friends. And on Saturday, February 20th, the last day of carnival, costume contests and parades will go all day. The town even holds a choreography competition, the winner of which can earn some free snacks and drinks. Interested in staying nearby? Check out our apartments in Tossa del Mar.
Carnival de Blanes
Carnival de Blanes is more suitable for families with kids. Many activities are designed for children, such as workshops, costume contests, street performances, shows and tons more sweets.
Carnival Playa de Aro
Source: www.platjadaro.com
Since 1978, this ceremony has had tons of success and has been celebrated annually. In 2016, the 39th Carnival Playa de Aro begins from January 30th and runs until February 10th. Besides all the Carnival traditions, Carnival Playa de Aro also features a variety of wonderful gastronomic events. The town offers different local food experiences each day, including a Carnival group dinner, Botifarrada (Catalan sausages), special rice or sardines. For some of these you will need to buy the ticket in advance. After all the feasting, they also arrange some dynamic activities to help you to burn the calories. These include local dances and games.
Carnival de Palamós
Like the Carnival Playa de Aro, Carnival de Palamós lasts almost two whole weeks. All the traditional celebrations and modern festivities are during January 30th to February 10th. Surrounded by the amazing beach landscape, you will not regret joining this unusual spectacle. The carnival is designed for both adults and kids. It is also worth mentioning that each year hilarious and creative posters are one of the central features of the Carnival de Palamós.
If you're interested in finding accommodation around this region during Carnival season, please check out our fantastic deals on Apartments in Costa Brava.