The spectacular beaches in the Barceloneta area are the signature of Barcelona, you can engage yourself in a range of activities like playing beach volleyball, kayaking or go surfing. With that in mind, living next to the beach is the best accommodation choice for many families and friends. What can be better than waking up every morning with the sea view and being able to jump into the refreshing ocean whenever you want? The area also has the best restaurants and bars in town, you can never decide what to eat for dinner! Barcelona-Home knows exactly what you want and offers all kinds of apartments near the beach. The below are some of our best picks for holiday apartments by the beach in Barcelona, continue reading and get to know more via our website.
From 246€ / NIGHT
From 4620€ / MONTH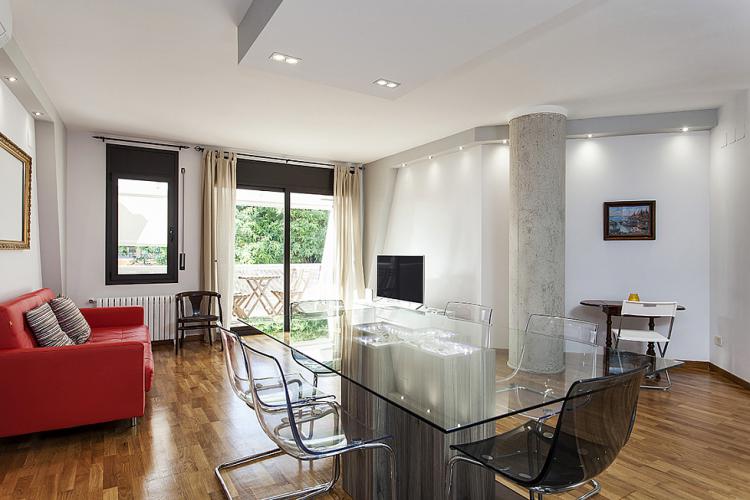 This luxurious three-bedroom apartment is perfect for a group of friends or families who are looking for a fancier flat during their holiday stay in Barcelona. This flat has three bedrooms and can accommodate up to 8 people. All bedrooms are decorated in a minimalistic way, with some drawers and wardrobe for storage use. The entire house is covered with hardwood flooring and creates an elegant and classy style. The living area is very spacious and has a huge TV, comfy sofa and some modern style chairs and table. It also has access to the balcony and you can admire the refreshing street view of Barcelona while having breakfast every day. The kitchen is well equipped with stove, kitchenware and other necessary tools. The bathrooms are equipped with showers and furnished with creamy tiles.
Located near Port Olimpic, this apartment is right next to the beach and has numerous shops, restaurants and even huge shopping malls nearby. It only takes 5 minutes' walk to the renowned Parc de la Ciutadella and 7 minutes to the closest metro station Ciutadella, making it extremely accessible to other places. This flat is also ideal for those who want to enjoy Barcelona's wonderful nightlife as many popular clubs are located in this area and you can always have fun there!
License: HUTB-011210

From  246€ / NIGHT
From  5400€ / MONTH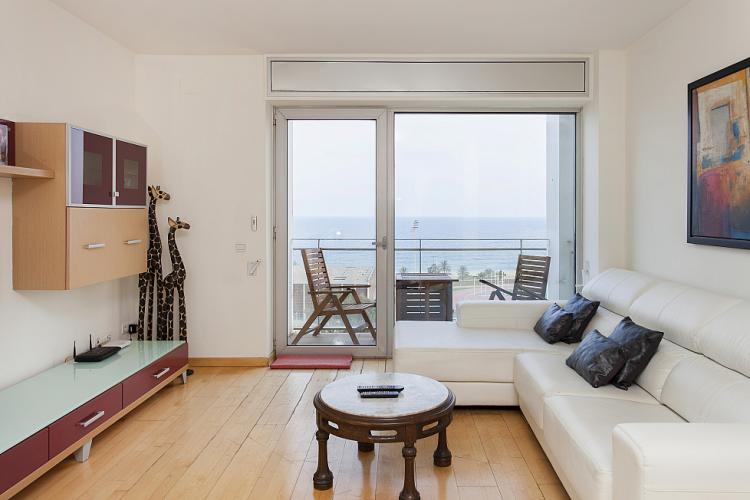 This homey sea-view duplex apartment is situated in the Diagonal Mar, right next to the beautiful beach, residents can always enjoy the spectacular views of the sea and the beach from the balcony while having your favorite meal. The entire apartment is decorated with white and light brown furniture, creating a homey and sweet atmosphere, perfect for both short term and long stay. The two bedrooms are decorated in a simple and cozy way, with some chairs and table suitable for working. The living room has huge bay windows linking the balcony, bringing plenty of natural light to the room. There is also a huge comfy sofa, TV and some classy dark wood dining table and chairs. The two bathrooms are equipped with bathtubs and it is always relaxing to take a bath after the long day of sightseeing!
Located in the exclusive part of Diagonal Mar, there are many shops, restaurants, and supermarkets nearby and visitors can always get what they need. It only takes 10 minutes to walk to the closest metro station Selva de Mar and has easy access to other parts of Barcelona. On top of that, the beach is just 5 minutes away from the flat, this holiday apartment is ideal for visitors who want to live near the beach but at the same time stay close to the city center!
License : HUTB-011466

From 101€ / NIGHT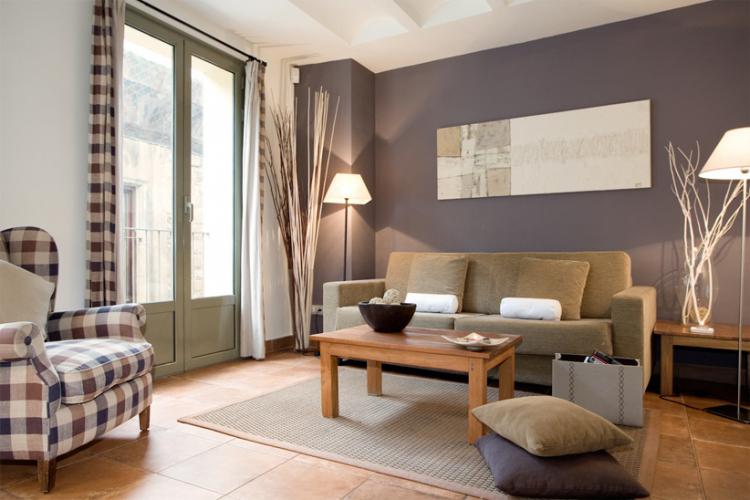 Situated in the vintage Gotico neighborhood by the Barceloneta Metro, this charming one-bedroom apartment is perfect for small families or couples. The living area is very homey and has a sofa, dining table and a TV. The bedroom is decorated with Mediterranean ambiance and has a comfy double bed and some drawers for storage use. There is also a fully equipped open kitchen, with a fridge, stove and other kitchenware.
Located at the border of  Barri Gotic and Barceloneta, this holiday apartment is right next to many famous attractions of Barcelona.  For example, the Palau Guell and the Gran Teatre del Liceu. A short 6 minutes' walk can bring you to Metro station Drassanes, where you can also easily reach other sightseeing attractions. There are uncountable shops and restaurants nearby and it only takes 15 minutes to walk to the beach, you can always jump into the ocean if you feel like doing so! What is better to be at
License: HUTB-003344