If you find yourself a weekend in Barcelona during the holiday season there is more then enough to do and we would love to give you our recommendations. Barcelona is not only filled with beautiful monuments and architecture but also special Christmas events ready to be explored. The Christmas Season makes the city of Barcelona even more beautiful , with the streets full of lights and decorations that start as early as November. Barcelona is one of the most popular European destinations for Christmas and New Year for its temperatures and surprises that you will only find in December. Here's our list of the best ways to make the most of your festive weekend away!
Things to do
# Christmas Markets in Barcelona
As Christmas is just around the corner, markets are popping up at every turn. Cosy markets are organised every year at various locations, from Christmas and food markets to second-hand and flea markets, there is something for everyone. They're filled with quirky decorations and trinkets that just might be the perfect gift you've been looking for. For a more in depth look at the market offerings, be sure to check out our article on the Best Christmas Markets this year!
# The must-see sites in Barcelona
Barcelona is full of beautiful sights spread out across the city, so this is a great opportunity to rent some bikes to ensure that you see as many of them as possible. One of the most glorious sites at Christmas is the Magic Fountain of Montjuic and its holiday water show. Until the fifth of January, stop by from 8 pm to 9 pm to watch the marvellous show filled with stunning colours and plenty of Christmas spirit.
MAGIC FOUNTAIN MONTJUIC
SAGRADA FAMILIA
PLAÇA REIAL
No trip to Barcelona is complete without visiting a few of Antoni Gaudi's most famous architectural wonders such as the Sagrada Familia and Parc Guell which are both stunning. If you fancy a break from sightseeing, take a rest stop at the Plaça Reial, also known as the royal square. It's located in the Gothic Quarter of Barcelona near La Rambla and is the only arcaded square in the city centre.
# Christmas shopping
Shopping in Barcelona is a must. Not only are you able to find your brand name shops, you'll also find some very unique independent shops that sell handmade and locally sourced products. Barcelona has high-street chains such as Mango, Zara, Pull&Bear, Bershka, Masimo Dutti, and Zara Home which are all Spanish brands owned by the same company. Across the districts of Ciutat Vella, Gracia, and Eixample you will also find a mix of high-street names and independent boutiques. If you're looking for Artsy shops featuring vintage fashion, furniture or homeware these are best-found in El Raval.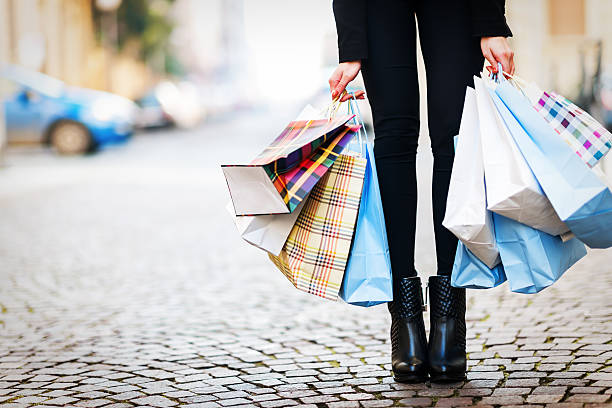 If you want to get everything on your shopping lists all in one hit, we recommend that you stop by one of the Best shopping malls in Barcelona, El Corte Inglés, as they cater to so many needs.
# Ice Skating
If you're looking to get a bit active on your holiday weekend, why not partake in a seasonal favourite: Ice Skating. While Barcelona is not known for being very cold, you'll still find a few ice skating rinks around the city. It's a great activity for the whole family, so go ahead and show off your moves on the ice or book a beginners lesson to get some practice. Either way, we're sure that it is a worthwhile activity to check out.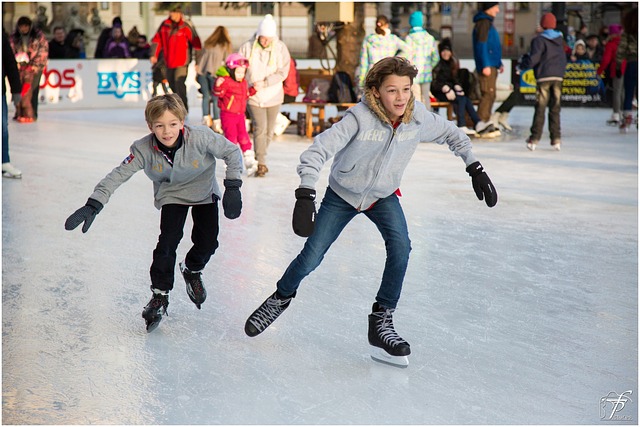 # Cocktail Time!
While the weather in Barcelona is usually mild around the holiday season, if you're still looking for a bit of chill, the Icebar is the place to go. This bar should be mentioned among the more innovative in Barcelona. A terrace located a few steps away from the beach (below Passeig Maritim de la Barceloneta) professional cocktail shakers and a unique space in Barcelona: a lounge entirely decorated with ice.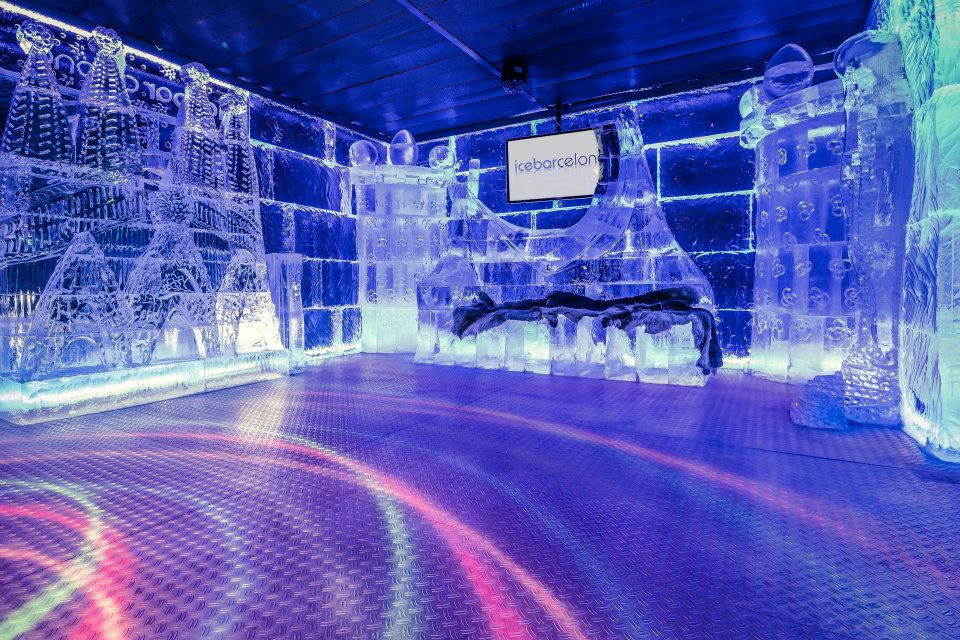 Enjoy having a beer, juice or cocktail at a temperature of 5 degrees below zero and then relax on the terrace with views of the Mediterranean to warm back up.
If you're going out for more cocktails you should try the New Bida App. This mobile App gives you one drink every 3 hours in any bar you choose from the wide list of partner bars. Type the special Barcelona-Home promo code BCNHOME18 to get your first drink free without having to to enter credit card details. Afterwards, the monthly cost of subscription is just 29,99€ (yes, it's more or less the same amount that you would spend on 3 cocktails in just one night!). Don't waste your time and money, download the Bida App now!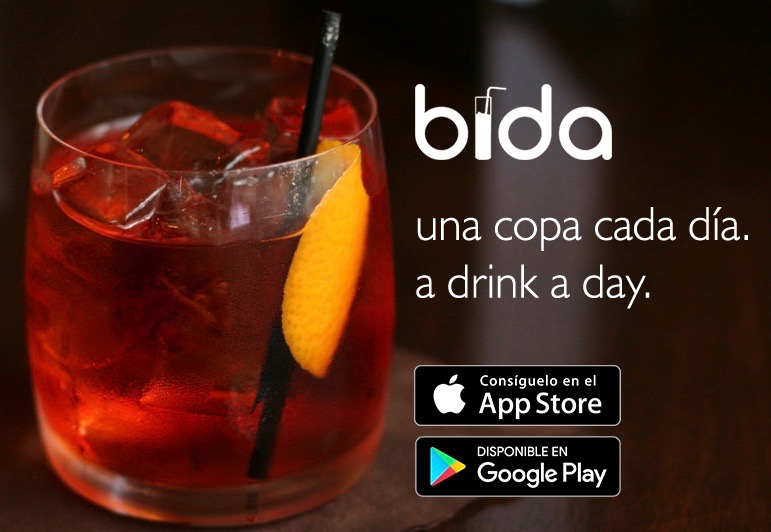 Could this get any better? Of course!
If you are just on holiday and you don't want to subscribe to the monthly pass you can choose between 3 other VIP drinks passes:
A 1-day Vip drink pass for 4.99€
A 3-day visitor pass (which means 3 free drinks worth up to 30€ total) for 5.99€
A 7-day visitor pass (which means 7 free drinks worth up to 70€ total) for 7.99€ [/box]
# Go spend the night at the beach clubs
Barcelona is known to be a great place to get your party on. During the holiday seasons you'll find many special events on various days such as Christmas Eve, Christmas Day, New Year's Eve and others. Big clubs like Pacha, Shôko and Opium hold large events on most nights of the week. The nightlife really can be as wild as you've heard, and by wild, I mean that it's unusual to show up to a club before midnight since they're open until 6 am on the weekends! Most of the clubs also have special girls night on Wednesday which usually includes free entrance.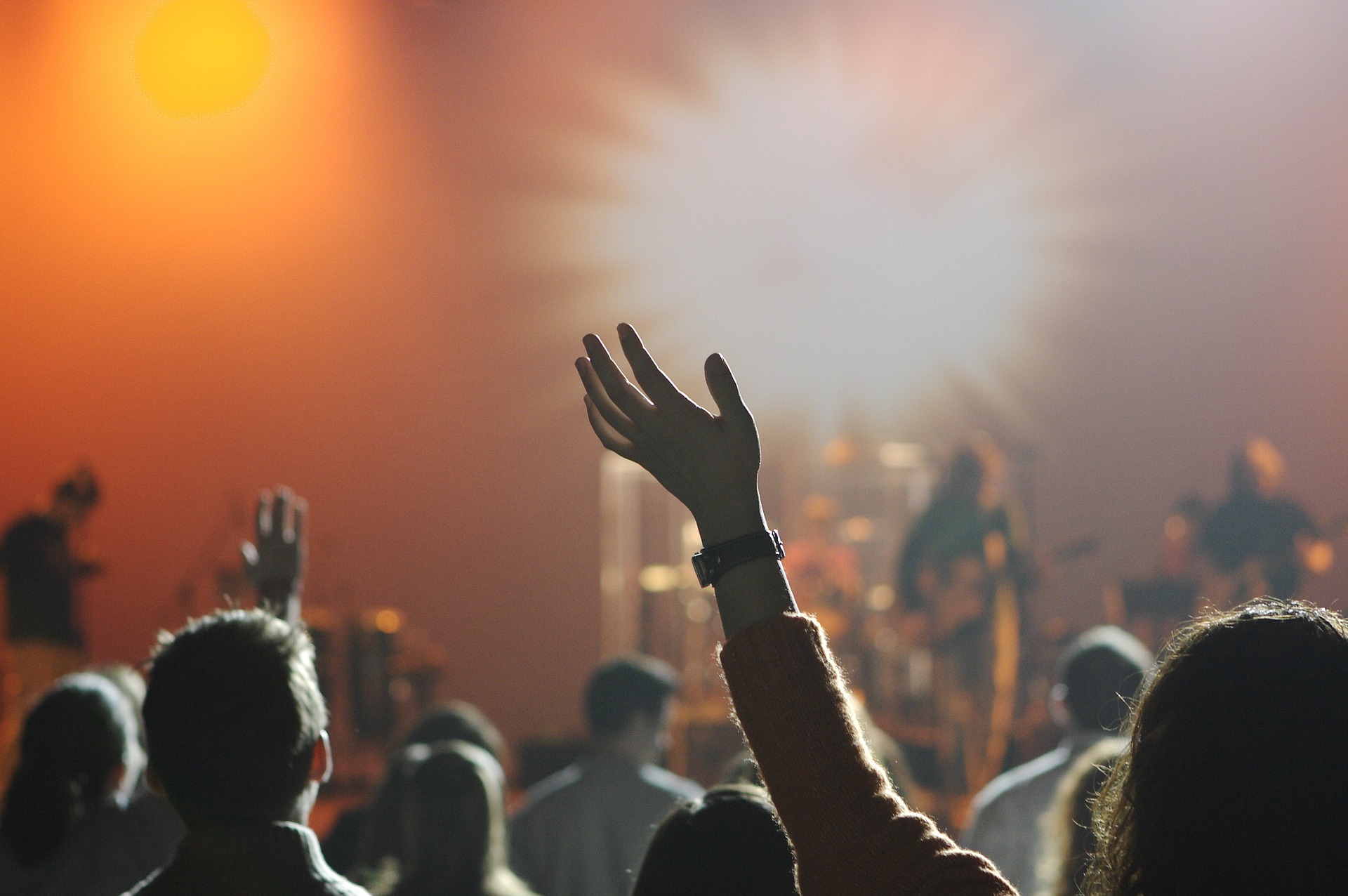 Where to eat
Check out these great restaurant choices for your visit: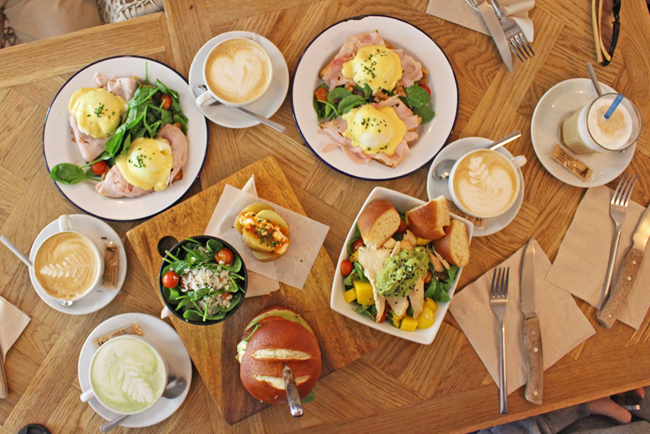 Brunch & Cake
Big portions, fresh and high-quality ingredients, lovely full of light interior and great service. On top of that – the prices are really reasonable too. Brunch & Cake is a simply delicious spot. Here you will have the most delicious, colorful and picture-perfect brunch you have ever tried. The food is so creative that you will see people all around you taking photos of their food. As well as the food being pretty, the taste and quality are great too. It's really worth a visit and feels like a food experience, not just a meal out.
La Taguara Areperia
While you might never think to eat Venezuelan food while in Barcelona, La Taguara Arepia offers some superb authentic food which will tingle your tastebuds. If you already know arepas, tequenos, and cachapas, you'll love it. If you're not familiar with Venezuelan food you should give it a chance. For the Holiday season, they offer a classic dish called Hallaca or as it is known in some countries Tamales. In Latin American cuisine, a Hallaca is corn dough stuffed with a stew of beef, pork, chicken or fish and if asked Latin Americans will tell you a holiday season is not complete without them.
For a new food and cultural experience, we would strongly recommend you pass by and try it out!
Sushibo
Sushibo Restaurant Barcelona has become one of the favourite sushi restaurants in Eixample, not only because of their delicious sashimi but also for the huge variety of interesting dishes on offer. Their sushi comes from the traditional Japanese style but with a conceptual and Mediterranean fusion and creativity. It's sushi and all its dishes are elaborated with ingredients of maximum quality and previous selection from the best suppliers of the market both national and international.
Where to stay
Take a look at our great options for your stay during the holidays in Barcelona:
ATTIC WITH PRIVATE TERRACE IN EIXAMPLE
Luxurious attic apartment with a simple and stylish design and magnificent private terrace with stunning views of Montjuic. Further down the long hall, you will find the modest but fully equipped, modern kitchen, and a gorgeous bathroom with a bathtub in which to enjoy a soothing bubble bath after a day of sightseeing.
From 140€ / NIGHT | 80m2 

CENTRAL APARTMENT WITH BALCONY, SANTS-MONTJUÏC 
This light and airy apartment is located perfectly between the sandy beaches and the busting city centre. The large rooms and living space are filled with sunlight and the balcony is the perfect spot for an evening drink. With a fully fitted kitchen and dining space, this is the ideal place for 4 adults or a family, with extra space on the fold-out sofa bed.
From 124€ / NIGHT | 50m2 
PLAZA CATALUNYA APARTMENTS
Apartment in a prime location right in the middle of the buzzing Barcelona city centre. The interior has a clean and polished look achieved with its cool colour scheme, as well as the great lighting. There are two bedrooms, both comforting and welcoming, styled with chic furniture and plenty of storage space. The kitchen is fully fitted and the large bathroom offers plenty of space for multiple guests.
From 1250€ / MONTH | 60m2
Looking for more activities in Barcelona, then read our suggestions for 20 things to do in Barcelona!