Carrer del Parlament: a visit to food paradise
Barcelona is all about food! One step outside and you're overloaded with restaurants, bars, pubs and we're not even speaking about the many bakeries and other stores filled with homemade food. However, we've found the one street where all kinds of shops and restaurants are located. Carrer del Parlament is the place-to-be when you're looking for something else. It's located in the SANT ANTONI district, known among many expats and locals for its small gems.
Carrer del Parlament is a short street that spans over 3 blocks on the edge of the Sant Antoni district. Over the last few years, the amount of bars and restaurant in this street has grown and it's now the main place to go for a tasty break. We've listed several types of establishments because there's such a wide variety of shops and restaurants.
Federal Cafe
You may have seen Federal cafe passing by on our blog about the cafés in Sant Antoni, but it's too good not to mention it here as well. Two Australian owners have set up this place in a typical Aussie way, named after the village Federal in Australia. Many students go there for the relaxed atmosphere. Perfect if you want to study together with a couple of friends. During summer, the rooftop terrace can be your getaway from the crowded city. Their menu is also inspired by Australian dishes combined with typical, local ingredients. Many people visit because of the Federal's amazing weekend brunch or breakfast during the week. You can see the city waking up from inside while you're nipping from a warm coffee. Their kitchen is open throughout the day, so you can stop by whenever you are in the need of a quick bite.
Address: Carrer del Parlament, 39

La Donuteria
Who doesn't love the taste of a filled doughnut, freshly fried? In La Donuteria they don't sell anything else. Fresh Doughnut that they always make in small batches. Whatever time you decide to drop in, you'll have the freshest doughnuts to taste and take home. I personally always have an internal debate when going to a shop and making choices. I recently discovered that they post the variety of doughnuts they're selling on Instagram, as their offerings change each day. There are a couple of all-time favorites, but the chef likes to try out new flavours and combinations. And while you're looking at the daily choice, you'll also get a glance at how their doughnuts are made and what the result looks like. And I can promise you, it's a wonder for your tastebuds. Enter with caution, you'll be addicted in no time!
 Carrer del Parlament, 20, 08015 Barcelona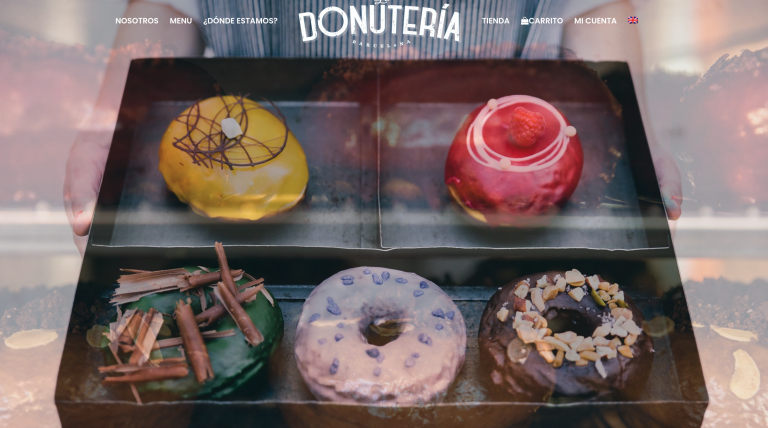 Bar Calders
The name of this bar was given after the famous poet Calders. This place's clients are mostly young people who pass by any time of the day since it's the perfect place to relax with friends at a very reasonable price. The interior consists of a traditional look mixed with psychedelic paintings, the perfect place to enjoy some delicious traditional Spanish treats such as homemade Vermut. Its terrace, in a traffic-free passageway, is one of the most sought-after in the neighbourhood. It creates an atmosphere that makes you never want to leave your chair. It's nice here, we stay here for vermouth, breakfast, snacks… In fact, they serve food at any time, so you are always welcome.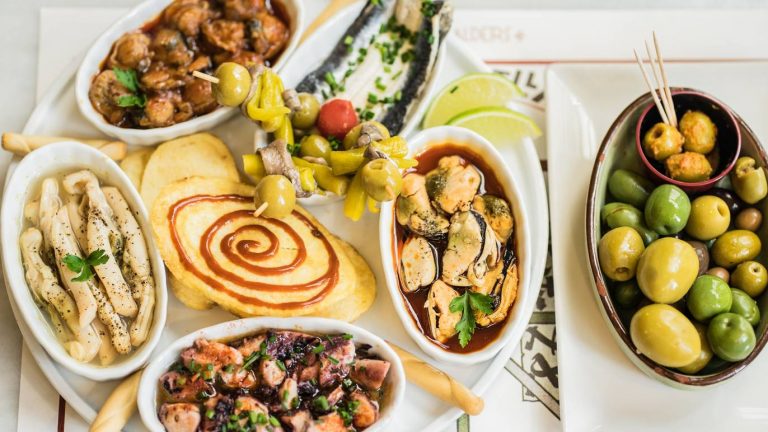 photo:Edgar Ortiz
 Monday to Thursday: 5 pm – 1 am /Friday: 5 pm – 2 am /Saturday: 11 am -2 am /Sunday: 11 am – 12 am

 Carrer del Parlament, 25, 08015 Barcelona
Bodega Vinito
This bodega started out as an ordinary bodega selling wine, but over the years they have become increasingly popular. They sold wines and spirits by the bottle and some of the wines you could tap from the barrel. This is typical for a Spanish bodega. Nowadays it's a bodega and a bar combined, where you can enjoy local Catalan and Spanish wines. Bodega Vinito also created their own vermouth, vermut de la casa. 
You don't just drink some wine when visiting a bar, having a nice side dish is recommended. Whether you're looking for some tapas or just a quick appetizer, you'll find either in their local dishes. Because they have special wines and local tapas, it may be a good idea to ask the waiter or bartender what they recommend as a combination.
 Carrer del Parlament, 27, 08015 Barcelona
If you're still looking for a place to stay during your trip, make sure to check out our WEBSITE!