Sometimes going on holiday can really be financially draining.  It entails a lot of expenses like flights, accommodation and all that will be spent on food, activities and outings. This is also the case for long term stays where theses same expenses are felt over longer periods. The best way to get ahead on your budget is to find the cheapest accommodation possible. Yet this does not mean you should loose out on the quality of where you will be staying. Once you rent an apartment in Barcelona that is budget friendly, you will see that the cost of life here makes it easy to get by. Great food can be found with little prices and activities come cheap if not free! Night life can also be less costly with our free guest lists to all the best clubs through out the city. This is why we have gathered our best budget apartments in Barcelona so you can make your stay unforgettable all the while staying on budget.
From 590€ / MONTH



This cute studio is only a mere 10 minutes away from the university area and only 5 from the Camp Nou. The area offers all that you may need interns of shops and services on top of being very well contacted to the rest of the city. The apartment itself is freshly renovated and comes fully equipped. It is decorated with simple elegance and offers lots of natural light. It also comes with air-conditioning, heating and a lovely balcony overlooking the city.

From 942€ / MONTH



This studio offers space, functionality, and lots of natural light. Decorated with classic spanish elements such as tiled floors, it also combines wood, beige and brown tones for a classic yet cosy feel. The apartment also detains a balcony. The space is very well thought for your comfort. located in the Gotico, this means the apartment is right in the heart of the Ciutat Vella, the historic city center.  You will have access to all the main city sites such as the boqueria, Placa Reial and much much more.

From 845€ / MONTH



This beautiful apartment is located 2 minutes from place Catalunya and Las Ramblas making it extremely central and from which you will be able to easily access all the main sights. Located on the second floor of a charming building of the Barrio Gotico the apartment offers an overall area of 45 square meters and can sleep up to three people. It is composed of two bedrooms, one of which offers a single bed, a newly renovated bathroom, a spacious dinning room and living room with an american style kitchen that is fully equipped. Every thing one could wish for a confortable stay!

No matter your choice of accommodation, you will easily be able to find a cheap apartment in Barcelona that will make your stay not only more affordable , but unforgettable, whether you are here for a short or long term stay!
Searching where to stay in Barcelona, check 
Barcelona-home 
offers of apartments. We offer options in different districts of Barcelona for affordable prices.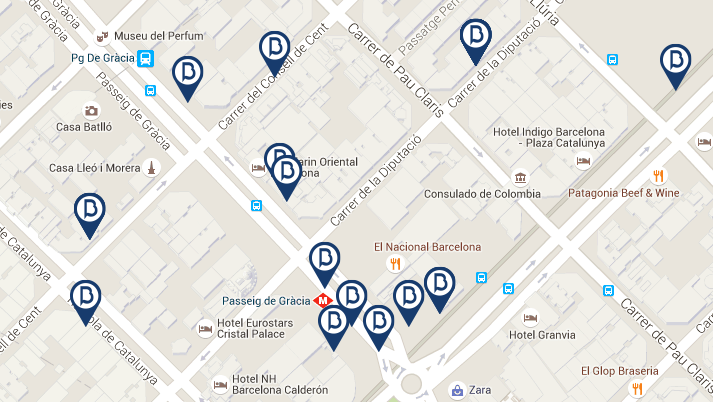 Enregistrer