Located in Barcelona's vibrant Gothic Quarter (el Barrio Gòtico), The Serras Hotel is a luxury boutique 5-star hotel that boasts incredible views of Port Vell and the Meditarranean Sea. The hotel's rooftop terrace, El Sueño de Picasso, is a fantastic place to relax, enjoy a few cocktails and take in the bar's unique view of Barcelona's waterfront.
The rooftop terrace features not only breathtaking views but also a stunning cocktail bar that remains open all day, a small swimming pool with a lounging area, a cosy fireplace to keep guests toasty during the winter months and live DJ performances every weekend.
The Serra's own Michelin-Star Chef Marc Gascons has personally designed the terrace's lunch and dinner menu which offers a selection of fresh, light dishes and sharing plates. However, it should be noted that food is only served on the terrace in the warmer months so if you decide to visit in December, you may want to eat in one of the Serra's other two impressive restaurants before heading up to the rooftop!
---
FREE GUESTLIST SERRAS ROOFTOP>  
VIP TABLE RESERVATIONS SERRAS ROOFTOP> 
---
As is typical of many structures in the Gothic Quarter, the building that houses The Serra Hotel has a rich history. Dating back to 1846, the buildings façade was designed by Francesc Daniel Molina, the famous architect who also created the famous Plaça Reial (a gorgeous square just off La Rambla). The building was also home to Pablo Picasso's first studio where at the age of just 15, he painted 'Ciencia y Caridad' (Science and Charity), 1897 – the painting most representative of Picasso's work during his early training years.
The Serra rooftop terrace is also available to rent out for private events and has a maximum capacity of 80 people for a cocktail party or 30 for a sit-down dinner. Perfect for any type of celebration or get together!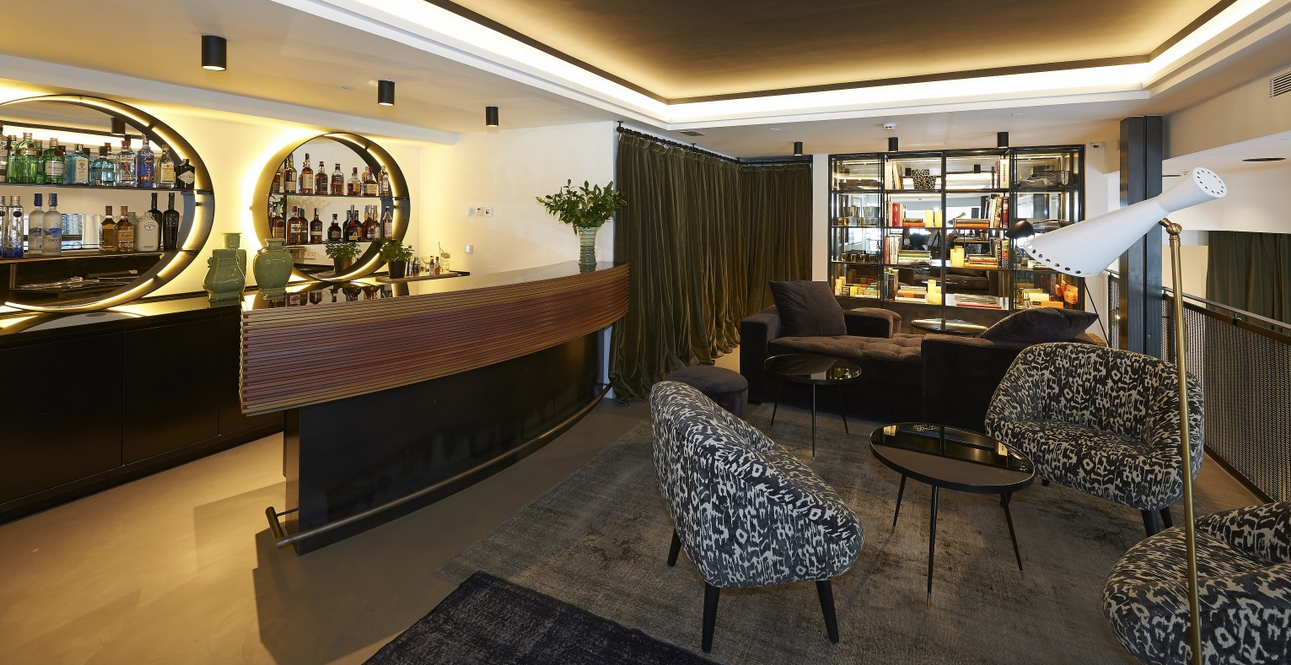 With so much historical and artistic significance surrounding you, why wouldn't you want to visit el Barrio Gòtico! For more information on where to stay check out our Apartments in the Gothic Quarter.
BARCELONA-HOME GUESTLIST Please note that the club has the rights to refuse access if you do not follow the dress code or any other regulations of the venue.
✔ Dresscode? ♀ LADIES: Smart & Sexy ♂ BOYS: Shirt & Shoes (No sports shoes or t-shirts)
FREE GUESTLIST SERRAS ROOFTOP>