Academia Barcelona PLUS
Academia Barcelona PLUS language school is part of a network of language schools known of as Sprachcaffe Languages PLUS. It is an organization with more than 29 years' experience in organizing language courses abroad. The school is also located in Malaga and Madrid.
Located in the heart of the city, the school offer to their students a high-class quality. Their methodology for language teaching is really effective. It also creates an ideal atmosphere where students get encouraged to discover more interest in the Spanish language and culture.
They have a very large selection of courses and destinations adapted to all of their students. You can choose between a part-time course, a standard course, an intensive course, a one to one course or group courses.
The prices for the courses depend on the level of your acknowledge, which kind of language course you want to take and for how many weeks.
Finally, Academia Barcelona PLUS is recognized as an accredited center of the Instituto Cervantes.
For all Barcelona-home clients and users, you have the possibility to get a discount of 15€ in every week of course that you book by inserting the promotional code BCNHOME during the reservation process!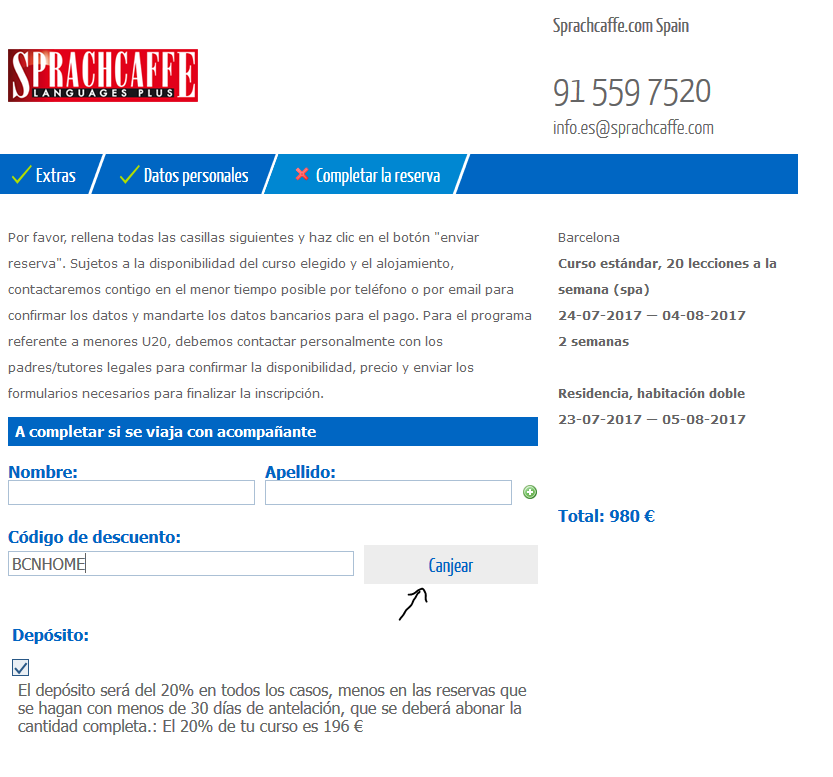 Book now here: