While Barcelona has plenty of fabulous markets full of fresh and colorful produce to prepare at home, sometimes all you really need is something quick and cheap. And while we highly encourage you to take advantage of the wealth of fresh seafood, world-class cheeses and hams, we also understand that sometimes a plain burger with a side of fries hits the spot best. Whether you´re craving a slice of pizza, gooey mozzarella sticks, chicken nuggets or a hot dog, Barcelona has a wide range of options when it comes to fast-food, and we´re not talking about McDonald´s or KFC… We have rounded up the 3 Best Fast Food Restaurants in Barcelona.
Pans & Company
This fantastic fast food restaurant first opened in 1991 and has since then spread to several locations all over Spain. The quality of their food is consistently good, the service is fast and the prices are very fair. The Pans & Company menu includes salads and sandwiches, with succulent ingredients, such as British bacon, roast beef, Breton sausage and chicken breast. They also have a nice selection of sides, including french fries, the local favorite patatas bravas, chicken nuggets and onion rings. For breakfast they offer fresh pastries, such as croissants and donuts, along with coffee.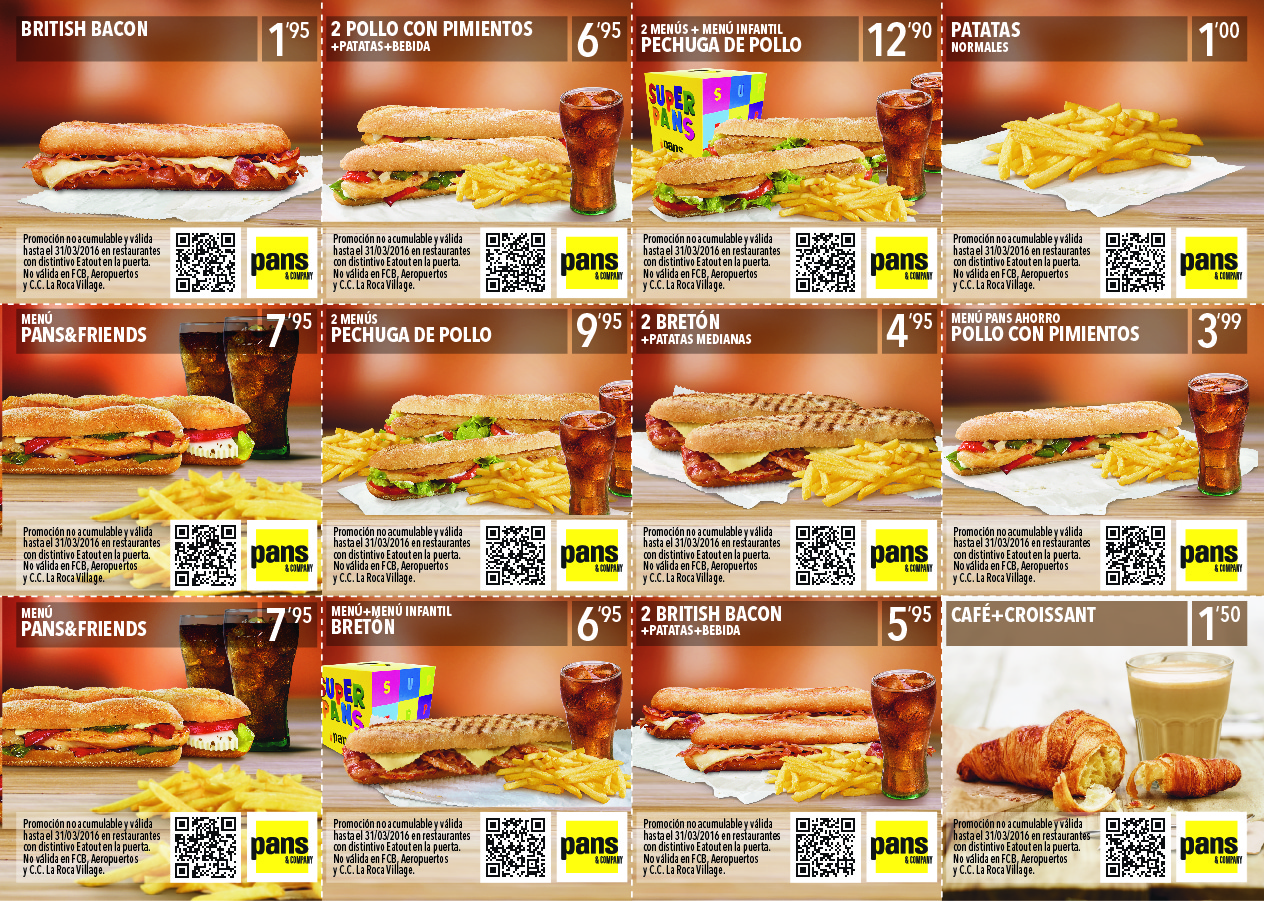 Pans & Company now has over 20 locations throughout Barcelona, offering you the option to enjoy one of their delicious sandwiches in whatever neighborhood you are located. One of the most popular locations are on Passeig de Gracia, one of the major shopping avenues of Barcelona. Looking for apartments close to this point, in the elegant Eixample neighborhood? Then check out our Apartments in Eixample!
Address: Passeig de Gràcia, 39, Barcelona
Opening Hours: Sunday-Wednesday 7.00-00.00, Thursday-Saturday 7.00-1.00
Telephone: +34 932 160 130
Las Fritas
After a long day under the sun, some delicious and expertly made french fries are sure to perk you up and replenish your energy! Las Fritas is located just a 5 minute walk from Barceloneta beach, and is a great take-away place, originally modeled on the famous friteries of Brussels, Belgium. It´s the perfect place, if you´re in the mood for a cone of something crispy. Their menu offers 3 different sizes, ranging in price between 2.50€ to 5.90€. You will also have the option to choose from several spectacular, home-made sauces – everything from the traditional ketchup or mayonnaise to Greek yoghurt, garlicky aioli and brava sauce. If you´re extra-hungry, you can also add some toppings like chili con carne, bacon, Roquefort cheese and caramelized onions. Sound divine? That´s because it is!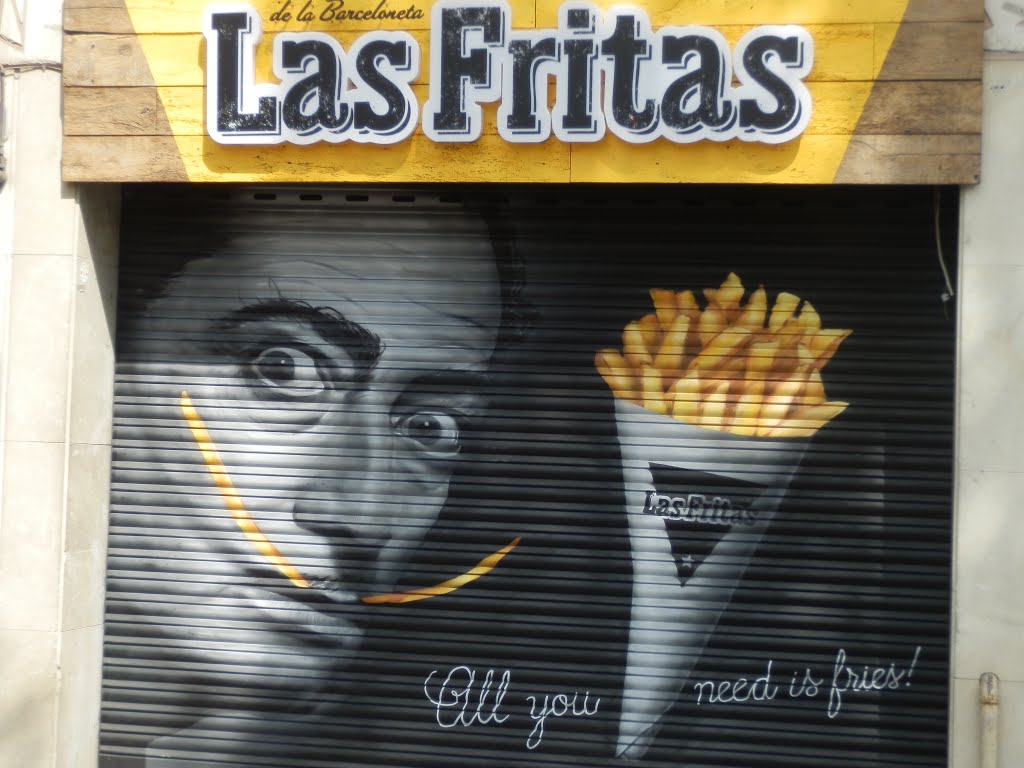 So head on over and get yourself a portion of salty, crunchy and delicious fritas. We promise you won´t be disappointed! And if you book one of our apartments in Barceloneta, you will have the opportunity to have their delicious sauce-topped golden chips any time you want. Take a look at our Apartments in Barceloneta and make it happen!
Address: Paseo de Joan de Borbó, 12, Barcelona
Opening Hours: Sunday-Wednesday 7.00-00.00, Thursday-Saturday 7.00-1.00
Telephone: +34 932 160 130
Bacoa
And then there´s the most emblematic centerpiece of a classic fast-fool meal, the juicy burger. But just because it´s fast-food doesn´t mean it has to be dripping in grease, with meat of questionable quality. At Bacoa you will find some of the most delicious fast-food burgers in the city, freshly grilled and served up with some fantastically crunchy and delicious french fries on the side. The meat used to make Bacoa´s burgers is organic and can be traced back to certified Spanish farms. They offer a wide variety of options, including the traditional beef burger, along with vegan and vegetarian burgers, even a chicken burgers. For those one a gluten–free diet, they also offer burgers as salads, without the bread. As you arrive, simply tick off the type of signature burger you want or custom-select your toppings. Our personal favorite is the Swiss Burger, with a layer of potato rösti and Gruyere cheese.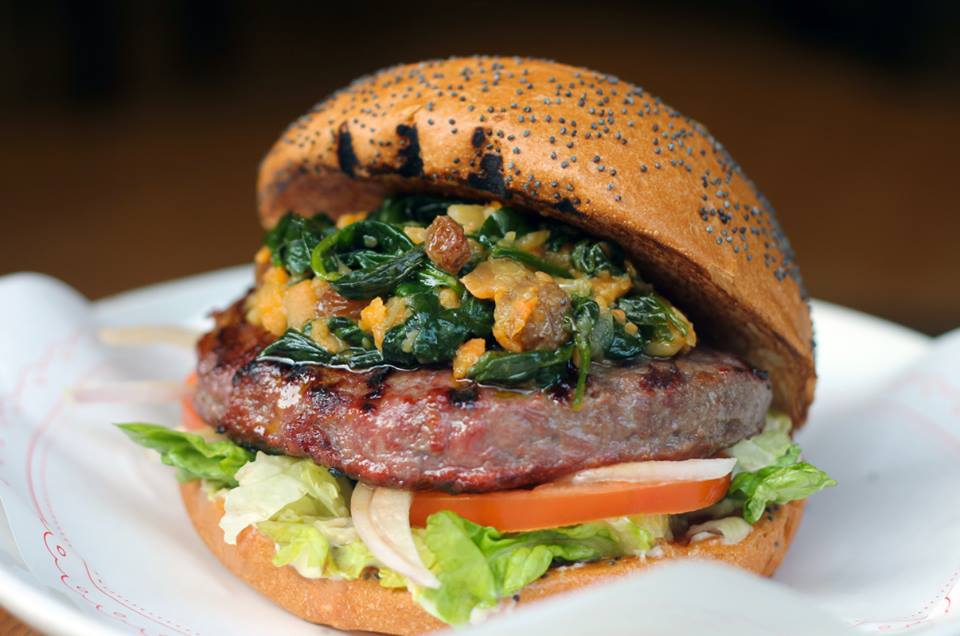 Bacoa has several locations in Barcelona, but perhaps the most popular one is near Plaça de Universitat, where hoards of hungry college students flock to the burger joint to satisfy their hunger. If you´d like to find an apartment in this area, perhaps check out this fabulous Apartment Plaça Catalunya.
Address: Ronda de la Universitat, 13, Barcelona
Opening Hours: Monday-Sunday 12.00-01.00
Telephone: +34 932 507 290
Email: [email protected]
We hope you have the chance to try out one of our Best Fast Food Restaurants in Barcelona! They tend to stay open until late, especially on weekend nights, making them the perfect option for a late-night snack after visiting some of the Best Cocktail Bars of Barcelona!

Looking for an apartment in Barcelona? Check out our
SPECIAL DEALS ON APARTMENTS
all over the city with Barcelona Home!