Are you planning to come to Barcelona for the famous electronic music festival and you're looking for the best accommodation for Sonar Festival? Well, search no more. Here, we give you our Top 4 of the best apartments near the event!
First of all, Sonar is one of Europe's most famous festival, hosting many international artists from all kind of electronic music styles every year. The festival is spread over 2 different locations depending on the time of the day: Sonar by Day and Sonar by Night. You can choose to go to only one of the locations or book a 3-day Pass with which you can go to both locations. Sonar by Day is located at Fira de Barcelona at Plaça Espanya whereas Sonar by Night takes place at Fira Gran Via at L'Hospitalet de Llobregat, a municipality close to Barcelona and to the Montjuic. So, your ideal accommodation will depend on which tickets you have booked. Read more to find out!
Sonar by Day
As the name already mentions, Sonar by day takes place during the day outside the event venue Fira de Barcelona. Here you can enjoy amazing beats while showing off with your best dance moves in the sun. If you're are planning to only go to the day festival with your friends but don't know where to stay? Underneath, we especially selected the apartments that will provide you a quick access to Sonar by Day, so that you will be able to just roll out of your bed and go straight to the festival by foot.
From        63€ / NIGHT
From  1100€ / MONTH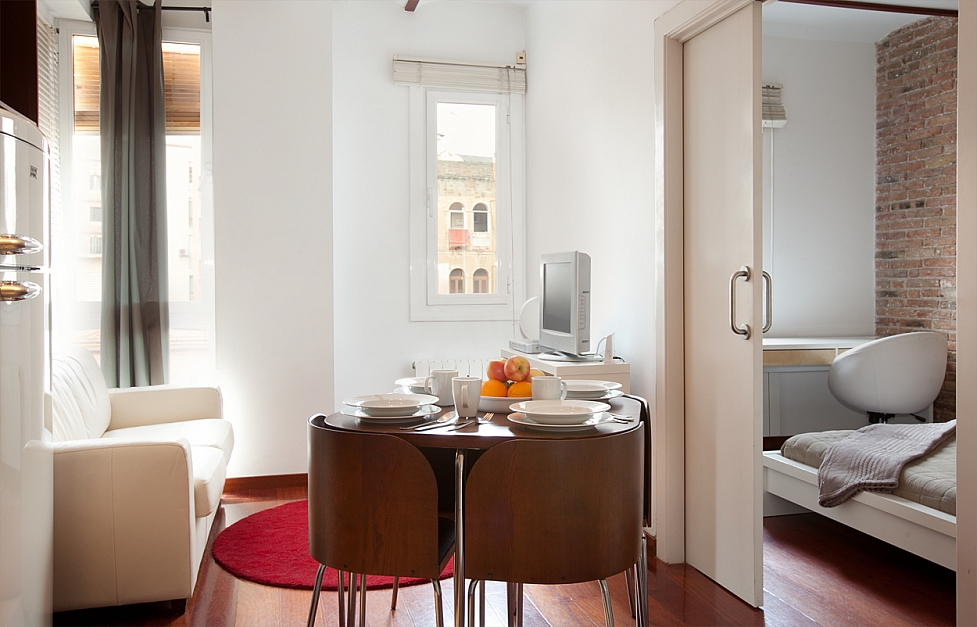 This apartment, located 10 minutes from the Fira de Barcelona, is the best option if you are visiting Sonar by Day. It has a bedroom with a double bed and a sofa bed in the living room to offer accommodation for up to 4 people, perfect for you and friends! Recently, the place is renovated and modernized with new wooden and white furniture and brick walls, creating a charismatic place. The kitchen is fully equipped with everything you need to prepare a nutritious breakfast or a delicious dinner after a whole day of burning calories on the dancefloor. It also comes with a hygienic bathroom with a shower.
Besides the vicinity of the Fira de Barcelona, it has different public transport possibilities in the neighborhood too. This will make you able to travel to other parts of Barcelona and do some sightseeing as well.
License : HUTB-001648

From       146€ / NIGHT
From  2500€ / MONTH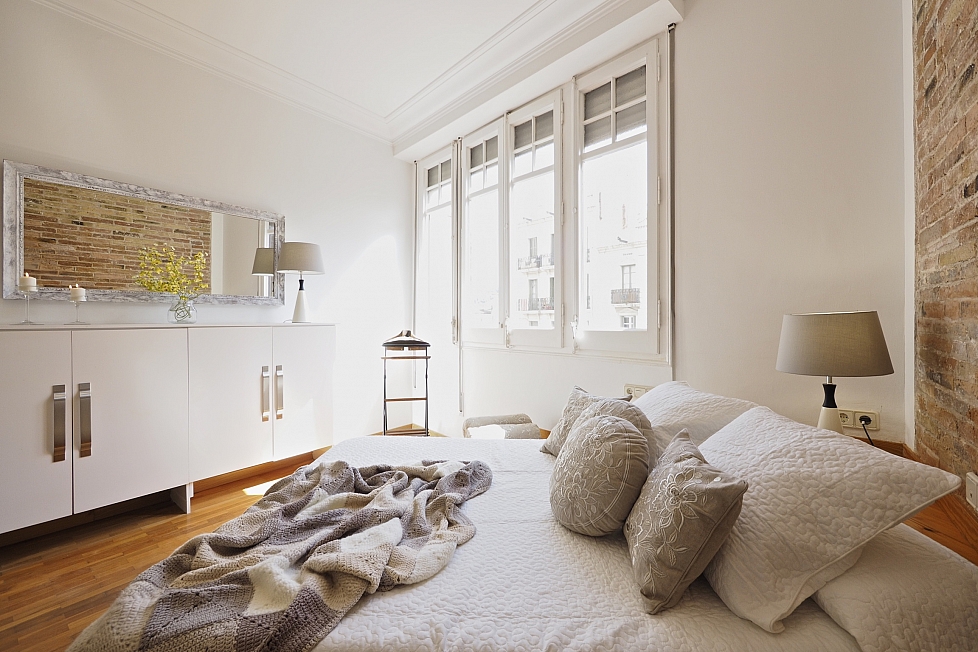 This luxurious penthouse duplex, located on walking distance from Plaza Espanya, is the perfect accommodation for big groups visiting Sonar by Day. With its 4 bedrooms, it can live up to 10 people. The place has an elegant design with smooth parquet floors, bright white and exposed brick walls, and arched passageways to create a truly dreamy environment. It comes with 3 spa-like bathrooms and a kitchen that has everything you will need for preparing sophisticated meals. Above all, there is also a big rooftop terrace of 60 m2 with an outside dining table and lounge seatings with a small wooden table where you can have sunny breakfasts or cozy afterparties.
The penthouse is located nearby different gastronomic restaurants, bars and shops. For the people that want to see other districts of Barcelona, there are many metro and bus stops in this area. Take the nearby Espanya metro station (L3) to go to Passeig de Gracia, Port Vell and Plaza Catalunya.
License : HUTB-003012

Sonar by Night
After Sonar by Day ends, most of the visitor's head straight to the afterparty at Sonar by Night at the Fira Gran Via. Different from the day festival, Sonar by Night is an indoor event with an impressive stage and a spectacular light show. Because this party goes on until 8 in the morning, it would be easy having an accommodation in the neighborhood to avoid waiting in the line for the taxi after a long night/morning of dancing. To make the accommodation hunt easier for you, we propose you some of the best places to share with your friends nearby the festival!
From     262€ / NIGHT
From 3636 €/ MONTH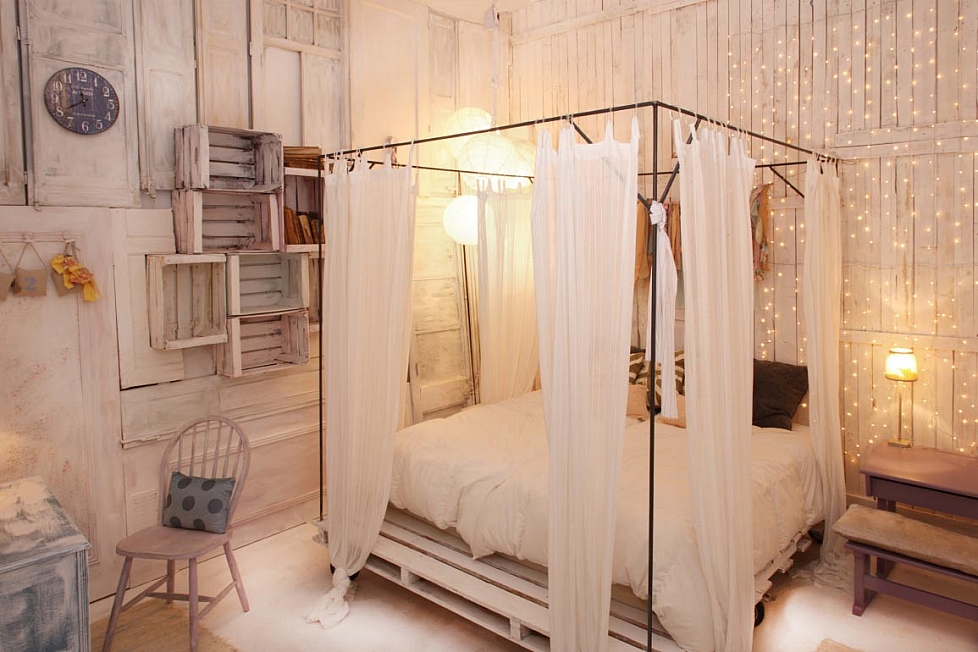 This luxurious house has it all: a location nearby the event venue, a big capacity, a beautiful decor and the best of all a pool! It offers 6 gorgeous bedrooms, providing accommodation for 10 people. Built in the thirteenth century, this amazing home has an extraordinary design, thanks to the mix of its original features including wooden beams ceilings and brick walls and modern décor and functional elements. Besides the wide solarium-pool equipped with sun loungers and parasols, it also comes with a barbecue area where you can prepare a cozy dinner with friends before heading to Sonar by Night.
The house is located in one of the quietest residential districts of Sants-Montjuïc, only 2 steps away from Montjuïc and the Fira Gran Via where Sonar by Night takes place. Apart from that, it also has the Pg. Zona Franca-Motors bus stop in front of the door.
License : HUTB-004926

From   162€ / NIGHT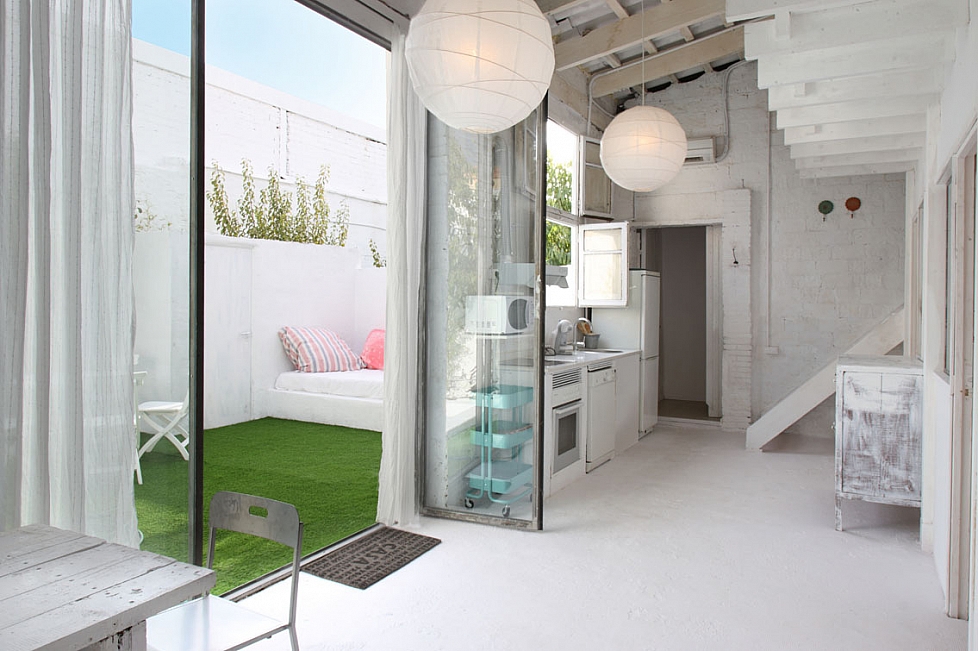 If you are going to Sonar by Night with a very big group, this house with garden and swimming pool is just perfect. Thanks to its 120m2 surface, it can accommodate 12 people. It has an Ibiza-style white interior with white brick walls, white furniture and a touch of pastel colors. The house does not only have a large living room, a mezzanine and 4 bedrooms but also a large private garden oasis, a barbecue and a private pool.
Its location is just perfect, in the district of Sants / Montjuïc, only 10 minutes' drive from the airport, close to the Fira and the Palau Sant Jordi. Besides that, it is also very well connected to the center by bus. The nearest bus stop is only 5 minutes walking. If you don't like the public transport, there is also the possibility to use the bikes which the landlord offers and explore the city while bicycling.
License: HUTB-009160

Sonar Pass
If you want to experience the best of both locations, book a Sonar Pass. With this pass, you can enjoy 3 full days of the best music performances from all over the world both during the day as during the night. But even though you are partying day and night, you will still need a place to take a break between the day and the night festivals. Check out our website for apartments close to Sonar by Day and Sonar by Night.