Do you have an apartment to rent?
Do you have an apartment to rent?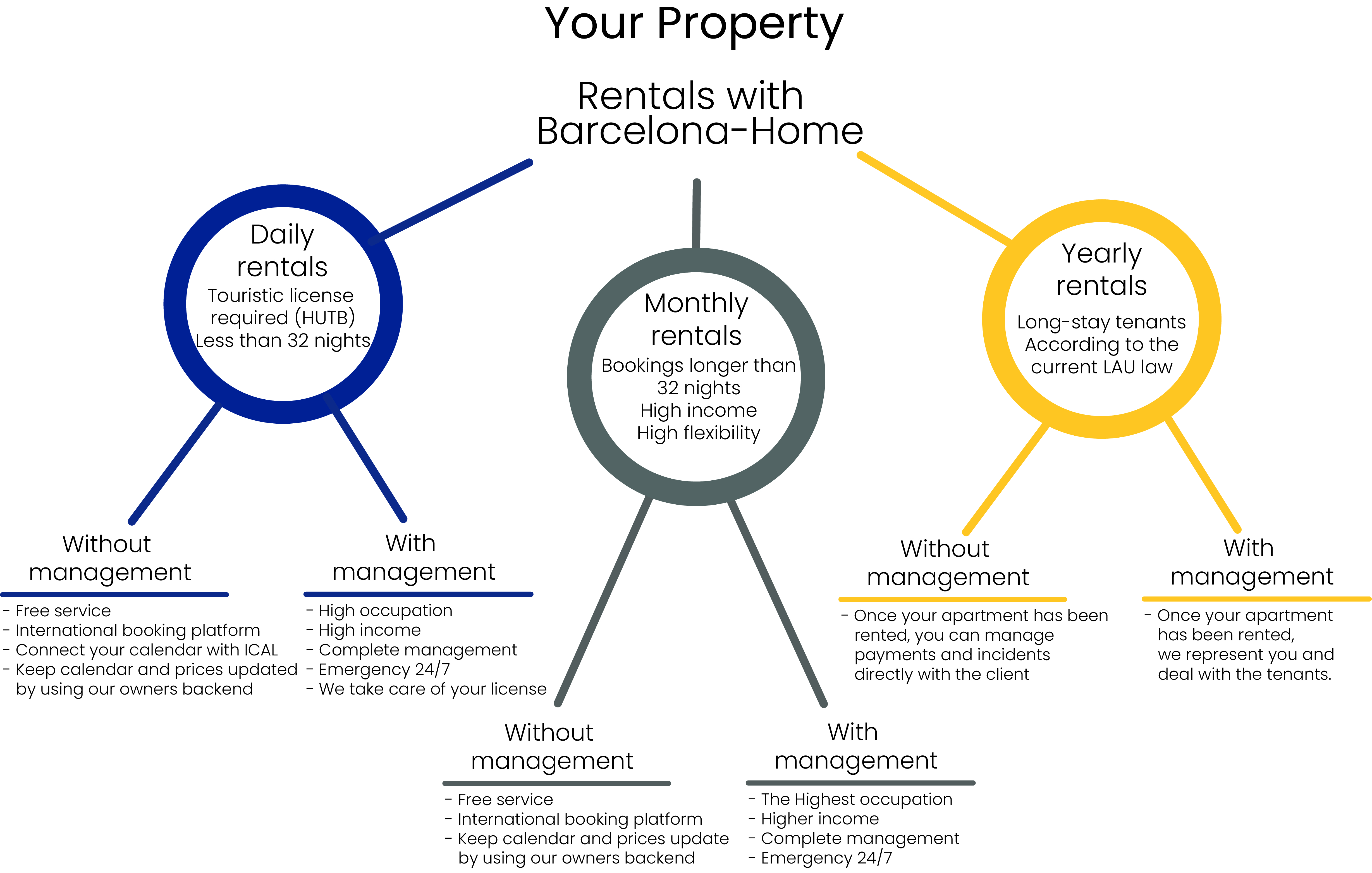 About us
Barcelona Home was founded in 2006 as a result of the continuous growth of the tourism sector and the demand for tourist and temporary accommodation in the city of Barcelona. We are an online platform through which you can already book about 1000 apartments for days, months or years and many other properties to hold events. Hundreds of owners and property managers already use our online booking platform to get reservations for their accommodations. If you prefer to manage your apartment and each reservation, you can choose the option without management for any type of rental. You can see more information in the without management section
Furthermore, every day more owners trust us for the complete management of their property. We handle every detail and every step in order to rent out your property: preparation, marketing, revenue reservation management and customer care, always thinking of getting the greatest benefit for its owner. If you want to free yourself from all the worries about your apartment, and get the maximum benefit from it, the option with management is the most suitable for you. You can see more information in the with management section
Documents for publication:
To publish a property on our website, the owner or the person that represents the property will be required to present the documentation that certifies the legitimacy to rent or manage the property.
.
>>Download PDF presentation Rentals with Full Management .


For more information send us an email to [email protected]
+34.  622 574 026