Daily and monthly rentals

Property Management with Barcelona-home
Rentals without full management
More than 20 markets for your property, 135.000 reservations, 5.200 nights per month. Barcelona Home has an outstanding presence around the world. Here are the statistics of our bookings by countries.

ALL TYPES OF BUILDINGS
 Apartments
 Houses
 Rooms
 Parking
TOURISTIC LICENCING
Legal regulations for holiday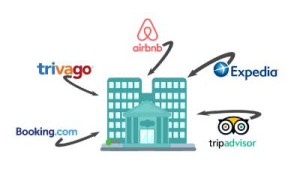 accommodation Holiday rentals are only possible in apartments which accredit the corresponding license granted by Barcelona City Council, which qualifies them as "Habitatge d'ús Turistic", abbreviated "HUT". In this case only stays of up to 31 nights are allowed.
.
SEASONAL ACCOMMODATIONS
This type of rent is aimed at an international audience that visits Barcelona for leisure/business, medical treatments, cultural tourism and especially for courses in universities and business schools or to carry out internships in companies. Equally, the number of residents of Barcelona who need a short-term residence for reasons such as work on their house etc. is remarkable. Seasonal rentals have important advantages for the owners:
A superior income to conventional rent
More reliable renters
Offering accommodations for up to 11 months
Barcelona home advises that the seasonal accommodations are fully furnished and equipped with a modern and fresh style, have internet (WI-FI) and are located in the most sought after areas of Barcelona such as the two Eixample, Gràcia, Ciutat Vella, Les Corts, Sants-Montjuic, Sarriá, Sant Martí.
Our guarantee
We have more than 20 years of experience in the sector.
We are accredited as Habitatges d'ús Turistic operators.
We are members of Aparatur. All these institutions guarantee our management and professionalism.
Many public and private institutions use our services on a recurring basis.
Our service is totally free.
You will have access to an "online management tool" that will allow you to visualize your bookings calendar, check your reservations in real time, download your invoices and access the statistics panel.
We do not ask for you to be exclusive to Barcelona Home. You can continue to rent your apartment through other platforms.
We only need two things:
That your apartment is in perfect condition for your tenant to enjoy.
That you keep the prices and calendars updated on our website.
We also have requests for events and productions rent your property for events!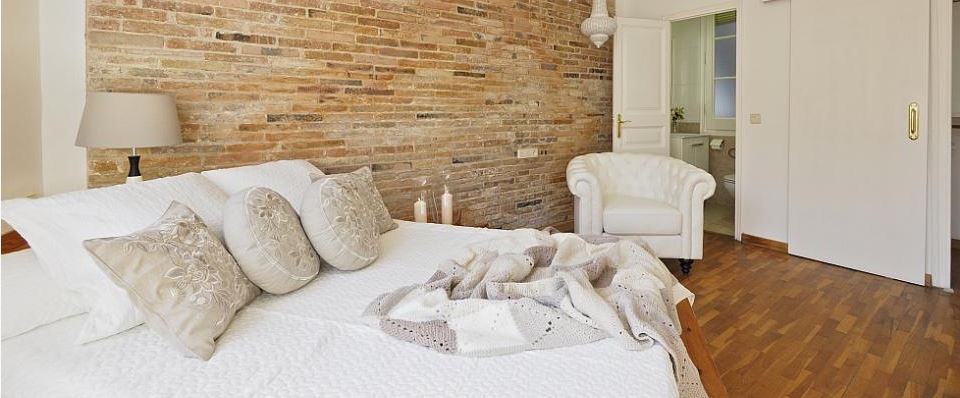 Rentals with full management
Barcelona home offers a highly professional service, guaranteeing maximum profitability and security for its owners.
Our service
If you give us your trust, our "Full management" service will free you from all the tasks which you would normally have to manage, such as:
– Delivery and collection of keys.
– General cleaning each time the tenants change.
– Washing of sheets and towels each time the tenants change.
– Care and permanent maintenance of the property.
– Liquidations of the mandatory "tourist tax".
Why an exclusive management of Barcelona Home?
We are specialists in renting accommodations for short and long stays with more than 20 years of experience.
More than 1 million customers worldwide.
Your property will be accessible on our website in more than 13 languages with a high conversion rate to sales.
We pride ourselves in our unbeatable positioning in the top searches of the tourist sector.
Customer service in 13 languages, 24 hours, 365 days a year.
What do we need?
Exclusivity with Barcelona Home
A signed management contract by both parties
What do we offer?
Constant control of your accommodation reservations, maximization of benefits, price adjustments to aid success in the highly competitive tourism sector. For this, our Revenue department will make the statistics and forecasts necessary to guarantee the highest percentage of occupancy.
Telephone support 24/7.
As we do not demand minimum availability you can block the dates you require for your personal stays, it will always be your home. A single company, a single interlocutor, and a single password. One of our professionals will accompany you and advise you on the best alternatives to optimize the performance of your floor.
Evaluation request
Our team of professionals can provide you with a detailed evaluation/evaluation of a property. To do this, please fill in the evaluation/valuation request with all the necessary details and we will answer you as soon as possible. If you have questions about this process, please contact us.
Comparisons
..
Decoration and renovation service
In order to maximize your income, whether to rent or sell, we offer decoration and renovation services. We can make a budget without commitment.
Housing insurance service
We offer you insurance that covers all the unforeseen events that may arise on your property.

Start today!
Contact us or stop by our offices to meet us and we will attend your personally. We guarantee you a high occupancy throughout the year!