Night Club Puro Beach Barcelona is situated in the Hilton Diagonal Mar Barcelona hotel, offering incredible views of the sea. This night club offers you a great place to immerse yourself in the middle of the relaxation oasis in this bustling city. Enjoy views of the sea, take a dip in the swimming pool or Bask in the sun with lovely teak sun loungers.
Here you can relax with a massage while listening to Puro Live Web Radio soft tones. Purobeachin urban oasis, you can spend the whole day, as the bar and restaurant offer fresh refreshments as well as spectacular meals that are inspired by Miami, Marrakech, as well as Melbourne's cuisines. Menu varies from fresh salads and grilled lobsters amazing Puro Burger. Healthy options include a wide variety of salads, wokkeja as well as fresh smoothies, as well as a variety of health drinks and fruit plates. The perfect place to spend a weekend with your friends? The answer is clearly yes.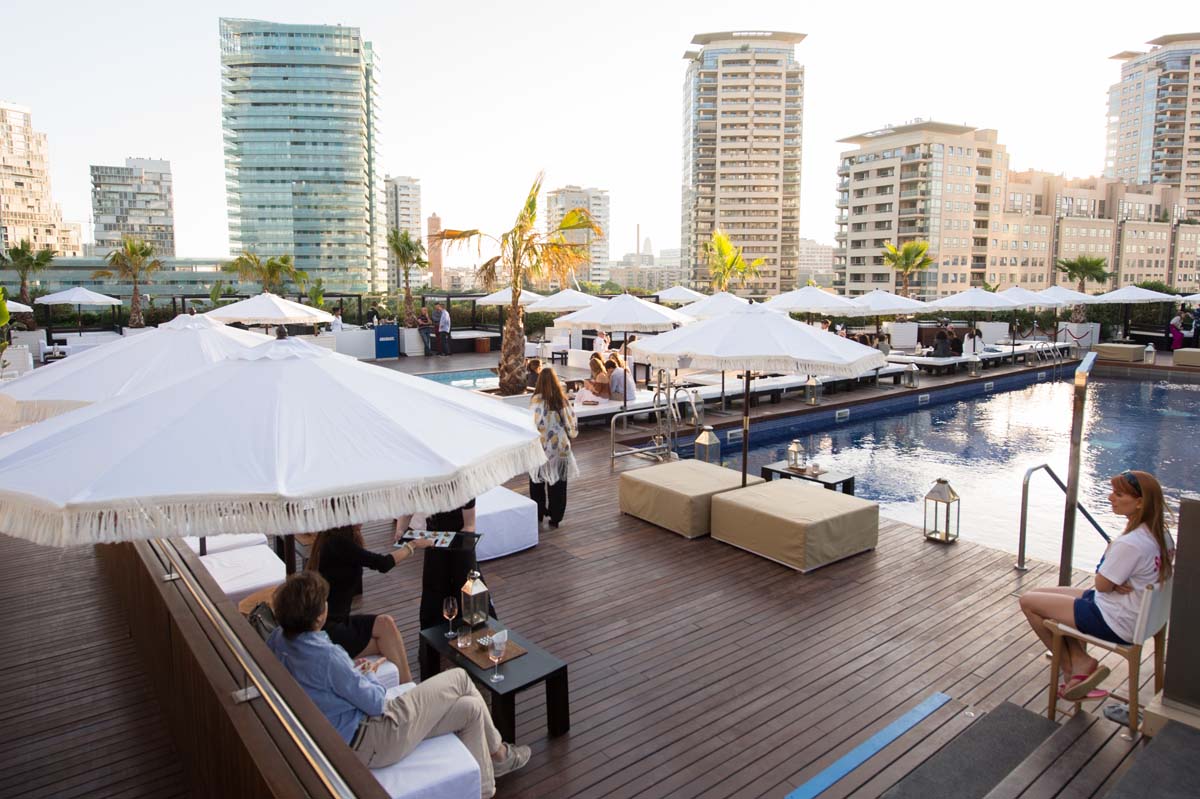 VIP TABLE RESERVATIONS PUROBEACH
Puro Beach Barcelona is moldable to many events room, which can accommodate 1,800 people for cocktail parties (seisomatilaisuus) and 500 people illallistapahtumiin (seating opportunity). Place is suitable for a very wide range of events, such as car presentations, fashion shows, weddings, private parties and much, much more. Place also offers, as well as cocktails, buffet and barbeque facilities, the opportunity to DJ music.
Here you will find the best post-work appointment or hang out with a tasty sip a drink while enjoying Puro culture. Hilton Diagonal Mar Barcelona hotel, guests will automatically receive free entry to the Purobeachiin as well as the freedom to use sunbeds according as they are available. For best experience you get when you book Puro Beach "deckchair" package, which includes sun loungers, balilaisvaikutteiset sun loungers, a special service: fresh fruit, water, smoothies and more. Hotel guests receive privileges that others do not have, so we recommend that you sign up as soon as the visitors' ranks, and thus you can enjoy your stay to the fullest.
Tiedot
Osoite: Passeig de Taulat 262 – 264, Barcelona.
Hinta: Free after signing to Barcelona Home guestlist.
Aukioloaika: It is subject to change in case of private celebrations. Reservations are held until 12:30 p.m. 10-31 May: 10 a.m. to sunset. 1 June – 13 September: 10 a.m. – 11 p.m. 14 September – 31 October: 10 a.m. to sunset
BARCELONA-HOME GUESTLIST  Please kindly note that the nightclub has the right not to let you in if you do not comply with the dress code or any other regulations of the event.
✔Pukukoodi?  ♀ WOMEN: Feminine & Flirty ♂ MEN: Stylish (No running shoes or a t-shirt)