General
Hire a rally car and enjoy the fastest ride of your life! Our Yaris GR Copa has all the safety features needed to ensure you will have an exhilarating, successful, and safe drive. Our drivers are highly experienced coaches with expert knowledge of the roads. They will be by your side every step of the way to ensure you have a great time!
The benefit of hiring our team is that every detail is already taken care of, from beginning to end, we handle the ins and outs of your experience.
Based on your interests, we have options! You can ride in the passenger seat and feel the power of  the course while an experienced driver takes the lead. However, if you are compelled to take the wheel,  we also offer special packages for those eager to be in the front seat. Either way, book with our professional team for an exciting time you can't forget.
Contact: +34 622 574 026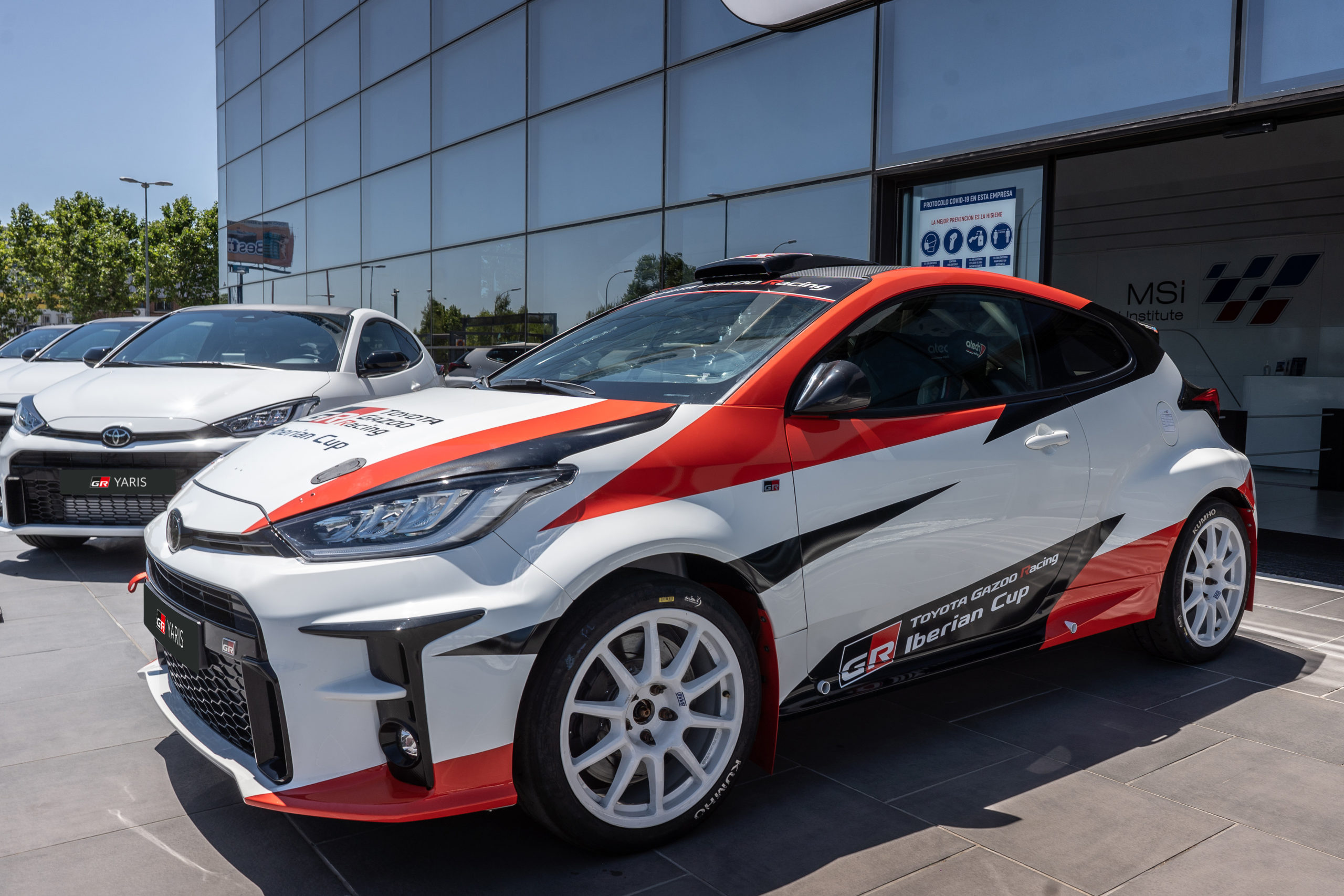 Two Program Options: 
      PILOT: Get a chance to drive a GR Copa rally car all by yourself. With the help and guidance of a coach in        the passenger seat, you will be trained and well-prepared to take on the exciting experience of driving a race car         in Barcelona.
      COPILOT: Enjoy the feeling of being in one of the fastest cars in the world as a passenger accompanying a  professional driver, you will get to have a one-of-a-kind story for the rest of your life.
      SAFETY: Clients must wear a racing suit, helmet, gloves, and other required protective gear to ensure                  their safety. The car is kept up to date on all protective and preventative measures.
     PRICES: Prices are contingent upon a client's interests, desired route, and duration of time. Please contact          us for a quote.
    DATES: We seek to be flexible and accommodating with your schedule! Let us know when works best for you.
    RULES: Clients cannot be taller than 2 meters or over 100 kilos as the capacity of the rally car is limited. Drug     and alcohol use is prohibited. Weapons and the intent to harm others or one's self are prohibited. Those who are easily affected by high-stress environments must inform the company of their mental predispositions and state        of mind in advance of driving.
Cancellation Policy
You are able to cancel 7 days before with a full refund
If you cancel 24hrs before, you will not receive a refund
Frequently asked questions:
Do I get a discount if I book for multiple people? Get in contact with us and will we let you know what discounts are available
Where do we meet for this experience? Plaça de Catalunya, Barcelona
Can I buy this experience as a gift? Yes, please visit our gift cards shop
How long does it last until the experience expires? 3 months
Health & Safety
Please contact us with any health concerns or limitations you may have in relation to this experience, in order for us to provide you with the best experience possible
COVID-19
We are a company committed to Covid security measures

We disinfect our equipment in each service
We have alcohol and disinfectant
The use of a mask is mandatory in our facilities
Contact: +34 622 574 026
Please view and accept the terms and conditions for this experience: 
If you are interested in overnight accommodations, please click here to view our apartment rentals in Barcelona