Property Management with Barcelona-Home
Rentals without full management
(as an online booking platform)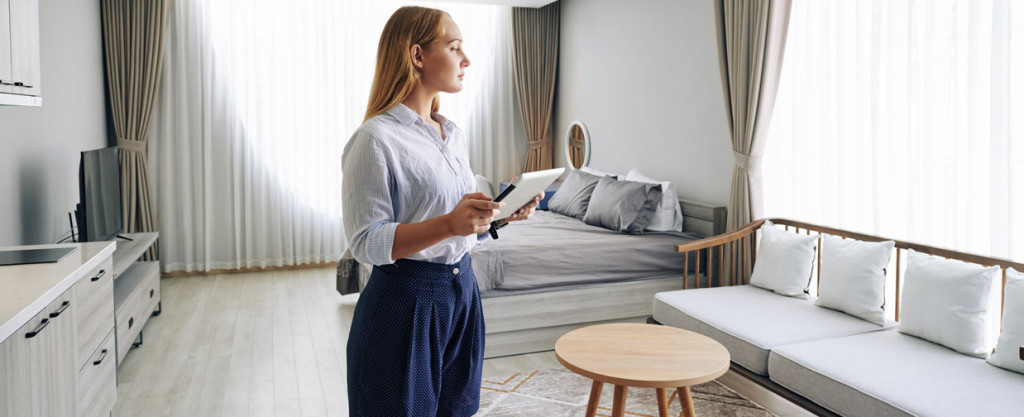 – Our service is totally free. We only charge a small commission directly paid by the client upon confirmation.
– You will have access to an "online management tool" that will allow you to visualize your bookings calendar, check your reservations in real time, download your invoices and access the statistics panel.
– We do not ask you to be exclusive to Barcelona-Home. You can continue to rent your apartment through other platforms.
We only require you:
To have your apartment in perfect condition for the tenant.
To keep your prices and calendar updated to avoid misunderstandings.
TYPES OF RENTALS POSSIBLE
Daily: Legal regulations for Holiday rentals are only possible in apartments which accredit the corresponding license granted by Barcelona City Council, which qualifies them as "Habitatge d'Ús Turistic", abbreviated "HUTB".
If you want to publish your apartment with us, it will be necessary to connect your
availability calendar via ICAL or keep your prices and availability updated.
Monthly: This type of rental offers the possibility to get bookings between 32 nights
and 11 months. This type of rental brings higher income than traditional yearly rentals.
It will give the maximum benefit for apartments without a touristic license and at the
same time it will give you flexibility to block your calendar for some periods and check
your apartment between bookings.
This type of rent is aimed at an international audience that visits Barcelona for
leisure/business. The most common profiles are: seasonal workers, business
travelers, medical treatments, students especially for courses in universities and
business schools, long-term holidays, self-employed workers/entrepreneurs and
professional internships in companies. Equally, the number of residents of Barcelona
who need a short-term residence for reasons such as work on their house etc.
Yearly: Long-term rentals according to the current LAU law.
We take care of marketing and publishing your apartment through our online and
offline channels. We will arrange and do the viewings, and we will introduce you the
profiles of the interested candidates. After you have selected the candidate we will
help you arranging contract and 1st payments. Once the contract is signed, the first
payment is made, and the tenant has moved in, you can decide if you want to deal
directly with the tenant and the next payments or if you would like to keep our service
and assist you during the complete duration of the contract.
Why choose Barcelona Home?
We have more than 15 years of experience in the sector.
We are accredited as Habitatges d'ús Turistic operators
We are members of Apartur. Asociación de Apartamentos Turísticos de Barcelona.
Many public and private institutions use our services on a recurring basis.
We have a vast presence in the international market with translations in 13 different languages.
More than 20 markets for your property, 135.000 reservations, 5.200 nights per month. Barcelona Home has an outstanding presence around the world.
TYPES OF PROPERTIES WE WORK WITH
Houses
Apartments
Rooms
Parkings
Contact us or visit our offices, and we will attend you personally.