Property Management with Barcelona-Home
Promote or manage your property with Barcelona-home!
Barcelona-Home.com is the best accommodation reservation hub for days, months and years in Barcelona. If you own an accommodation (rooms or apartments in Barcelona) to be rented to students, professionals and tourists, do not miss the opportunity to access a growing market throughout the year. Each year over 15,000 people come to the city through Barcelona-Home.

Why publish your property in Barcelona Home?
We are specialists in renting accommodations for short and long stays with more than 20 years of experience.
We reach more than 20 markets and more than 1 million customers worldwide.
Your property will be accessible on our website in more than 13 languages with a high conversion rate to sales.
We pride ourselves in our unbeatable positioning in the top searches of the tourist sector.
Customer service in 13 languages, 24 hours, 365 days a year.
What do we offer?
Barcelona-Home offers the possibility to choose between two options to manage your property:
1. Promotion only 
Create an owner account on our website and publish all the properties you have for free. We can connect your calendar through Ical.
From Barcelona-home you will receive only reservations that you can confirm within 48h while you will manage on your own your apartment and the rest of the client stay with all the issues related to check-in, check-out, cleaning, incidences and payments.
You will have access to an "online management tool" that will allow you to visualize your bookings calendar, check your reservations in real time, download your invoices and access the statistics panel. We do not ask for you to be exclusive to Barcelona Home. You can continue to rent your apartment through other platforms.
We only need two things:
That your apartment is in perfect condition for your tenant to enjoy.
That you keep the prices and calendars updated on our website.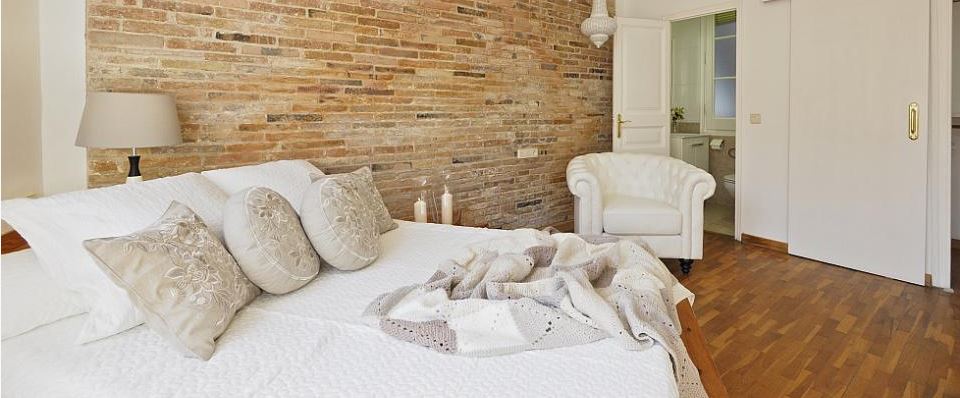 2. Full Property Management
Receive reservation confirmations and let Barcelona-Home be responsible for the management of your apartment, tenants and collections along with a team of professionals with extensive experience in property rental and customer service. The full property management is also cost-free for the owner you just need to give us the keys and enjoy the benefits!
You can choose according to your needs, how to rent your property!
Rooms in shared apartments
Vacation apartments with HUTB license (stay for less than 32 nights)
Monthly rentals (stay of minimum 32 nights, maximum contract 11 months)
Yearly rentals
What do we need?
Exclusivity with Barcelona Home
A signed management contract by both parties
Our service:
If you give us your trust, our "Full management" service will free you from all the tasks which you would normally have to manage, such as:
Delivery and collection of keys.
General cleaning each time the tenants change.
Washing of sheets and towels each time the tenants change.
Care and permanent maintenance of the property.
Liquidations of the mandatory "tourist tax".
Constant control of your accommodation reservations, maximization of benefits, price adjustments to aid success in the highly competitive tourism sector. For this, our Revenue department will make the statistics and forecasts necessary to guarantee the highest percentage of occupancy.
Telephone support 24/7.
As we do not demand minimum availability you can block the dates you require for your personal stays, it will always be your home.
Our team of professionals can provide you with a detailed evaluation of the property.
Additional services:
In order to maximize your income, whether to rent or sell your apartment we can offer you additional services making you a budget without commitment:
Photographer
Interior decoration and renovation
Cleaning
Housing insurance that covers all the unforeseen events that may arise on your property.
Security alarm system
Noise detector system
What are you waiting for? Increase your income and earn from day one with Barcelona-Home.