Buy and sell
We buy your property or manage the sale

Sell your property quickly and with a professional service!
Since 2000, Barcelona Home has been selling, unfurnished, semi furnished and fully furnished properties, also offering a follow-up of all the administrative procedures and the selling process of the accommodation in Barcelona. Our real estate professionals offer you their knowledge and experience in the real estate market, from the valuation of your apartment to the signing of the contract of sale.
Barcelona Home establishes the best price for your home in Barcelona, and deals with the negotiation / drafting of the contract, organisation of legal records and notary taxes, as well as contractual rights. No worries, we take care of everything!  All of the apartments, houses, studios and other real estate properties in our agency benefit from optimum visibility in online and offline media: several thousand potential customers visit our website each day, via numerous real estate portals and social networks, allowing us to reach a wide variety of international clients. Your property will not go unnoticed! Our international network offers you a panel of interested clients, adapted to your needs and wishes for the sale of your home, apartment or place. You and your property are in good hands with our team.
Our international community
Our multilingual services and communication strategy on the Internet guarantees a wide international audience of potential clients ready to buy your property.
Backed by our strong core business, Barcelona Home channels its growth in the real estate market.
If you are looking to sell your property, we recommend you publish it on our website.
Would you like to publish your property?
It is totally free.

We do not ask you to be exclusive to Barcelona Home.

There is no time pressure to sell your property.
Barcelona Home is one of the leading companies in the world of high-quality real estate commercialisation. Our unbeatable network with first class contacts, premium clients and the know-how of our consultants are the best basis for the successful marketing of your property. We happily come up with the optimal selling strategy for your home. Trust the best and get in touch with us now!
3 great reasonswhy you should rely on the Barcelona Home experience
We come up with a marketing concept tailored to your property.
You will benefit from the excellent market knowledge of our real estate consultants.
Your individual pretensions are always our priority.
Summary of the most important aspects
Determine the current market value of the property.
If necessary, we will apply optimisation measures in the building or the buildings equipment to increase its market value.
If necessary, we will apply optimisation measures in the building or the buildings equipment to increase its market value).
Gather information about interested people and potential buyers.
Make appointments to visit the property.
Negotiate the price and order the notarial contract.
Prepare and review all relevant documents (for example drawings, building permit, registration of real estate levies, insurance policies, energy certification.
Make an appointment with the notary and complete all contractual procedures.
Evaluation request
Our team of professionals can provide you with a detailed evaluation / valuation of your property. To do this, please fill in the evaluation / valuation request with all the necessary details and we will answer you as soon as possible. If you have questions about this process, please contact us.

Decoration and renovation service
In order to maximize your income, whether to rent or sell, we offer decoration and renovation services, we can give you an estimate without commitment.
.
.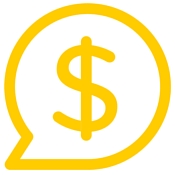 Housing insurance service
We offer you insurance that covers all the unforeseen events that may arise on your property.
CONTACT US
+34 622 257 634
Monday – Friday: 9:30 – 18:00
Saturday and Sunday: 14:00-18:00