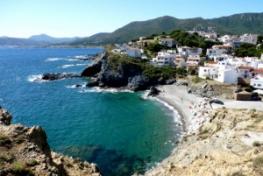 Llanca - Rent apartments for days, months and years | Barcelona
Llançà is a small Mediterranean town with an area of 28,625 km2 and a population of just over 5,000.

It is located in the middle of a unique landscape, surrounded by land and sea. There are two protected natural areas in Llançà, the Natural Park of Cap de Creus and the Albera. In this neighborhood you will discover pristine beaches and quiet coves, the deep cultural heritage of ruins dating back to the Megalithic period (e.g.: prehistoric dolmens) and some fascinating traces of the Romanesque architecture as well. The gorgeous natural environment and rich historical legacy make Llançà the ideal destination for family holidays.
Llanca - Costa Brava (
View map
)
Ref. BHM1-3184
Monthly rental
1 results found.
Latest reservation 13 minutes ago