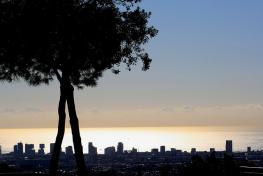 Apartments in Blanes - Rent apartments for days, months and years
Blanes is a town and municipality in the region of Selva in Girona, Catalonia and is known as the "Gateway to the Costa Brava." The long coast line stretches from Blanes all the way up to the French border. Blanes is a popular tourist town. It is known for the Concurs de Focs d'Artifici during the Santa Anna festival, an event that features a grand sequence of fireworks. Other places of interest in Blanes include the botanical gardens, coves (such as the Cala Bona), and beautiful beaches surrounded by mountains.
Blanes - Costa Brava (
View map
)
Ref. BH-3003
Daily rental
Blanes - Costa Brava (
View map
)
Ref. BH-3018
Daily rental
2 results found.
Latest reservation 12 minutes ago