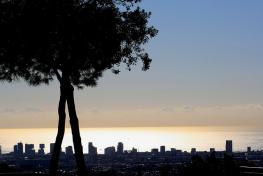 Apartments in Castelldefels - Rent apartments for days, months and years
Castelldefels is located in the province of Barcelona and is the last town southward of the Baix Llobregat region, between the delta of the river Llobregat and the Garraf mountains. The length of its coastline is about 5 kilometers and its population 63,255. Castelldefels is bordered by Sitges and Gava. The region can be reached easily from Barcelona by taking the C-245, C-31 (highway Castelldefels) and C-32 (toll-free motorway from Barcelona to Castelldefels). The town also has two railway stations: one in the city center (Castelldefels Pueblo), and one on the beach (Playa Castelldefels Castelldefels or Halt). Both are on the same rail line connecting the town to Barcelona - Villanova i la Geltrú.
Castelldefels - Barcelona surroundings (
View map
)
Ref. BH-3605
Monthly rental
1 results found.
Latest reservation 11 minutes ago