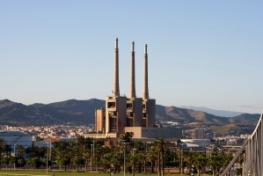 Apartments in El Besos i el Maresme, Barcelona | Short or long term rent
For people who are seeking silence and calm, an apartment in El Besos i el Maresme is a good choice. This is a small neighborhood of the Sant Marti district, situated on the coast of Barcelona. This area includes the Parc del Fòrum - a waterfront complex with modern outdoor spaces where, usually happen some events like concerts, festivals and trade shows. The neighborhood hosts the well-known Primavera Sound Festival each year so if you want to attend this festival, rent an apartment in el Besos can be a good option for you. Another great activity to do in el Besos is to have fun at the Bosc Urba, which is an urban adventure park where you can do zip lines, bungee jumping or climbing. El Besos i el Maresme is also a place where happen all the contemporary exhibitions and interesting conferences of the modern and rich Natural history museum. Nearby is placed the famous Port Fòrum. The area has a lot of shops, some bars and a bunch of sports clubs for those who don't want to miss their healthy life habits.

The apartments in El Besos i el Maresme are well-connected to the other zones of the Barcelona thanks to the good public transport of Barcelona. There is metro lines, tram lines, and buses which will give you quick access to all the main tourist attractions.

Barcelona Home can provide you good quality renting services. Our priority is to make our clients feel comfortable and stress-free. We offer a different kind of real estates for rent: beautiful houses, penthouses, comfortable rooms in shared apartments, spacious or studio apartments in El Besos i el Maresme area of Barcelona. If you need any help during your booking process, you can always contact us we would be happy to help!
Besos - Barcelona (
View map
)
Ref. BH-1215
Daily and monthly rental
1 results found.
Latest reservation 6 minutes ago